Columbia Law Expands J-Term Offerings for Upper-Year and LL.M. Students
Columbia Law Expands J-Term Offerings for Upper-Year and LL.M. Students
The one-week courses offered in January 2023 provided 2Ls, 3Ls, and LL.M.s the opportunity to intensively explore topics such as regulating cryptocurrencies, managing creative enterprises, and lawyering in the technology and venture capital space.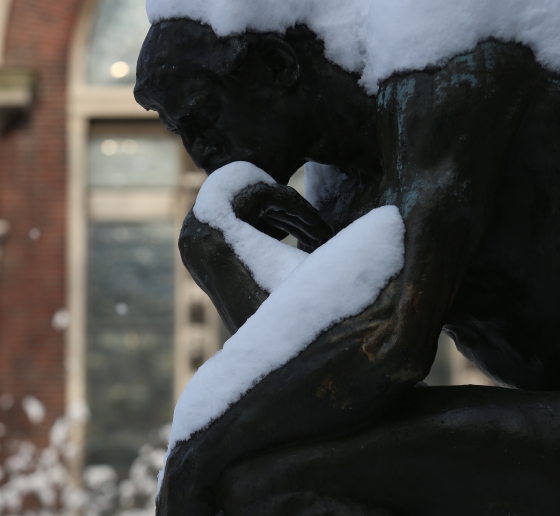 For January Term 2023, Columbia Law School doubled the number of one-week, one-credit electives for upper-year and LL.M. students. "This year, we focused on adding new courses in law and technology, which is a rapidly developing field," says Matthew C. Waxman, Liviu Librescu Professor of Law, who oversaw the J-Term curriculum.
Launched in 2018, J-Term is designed for pedagogical innovation—a way for students to learn differently and professors to teach differently. J-Term classes are taught both by full-time faculty and lecturers in law who are often distinguished alumni or practitioners.
"Taking a course where you're meeting every day allows for continuous discussion, and there aren't the distractions of other classes for both students and faculty," says Waxman. "It's also an opportunity for instructors to teach important subjects or skills for which the J-Term format works better than the semester format."
For students, J-Term is an opportunity to "get out of their comfort zone," says Waxman, because the courses are not graded. "And for instructors, J-Term is a great format to experiment with new courses or teaching methods, which can sometimes grow into semester-long offerings."
Learn about the J-Term upper-year courses below.