Section 001 Information
Instructors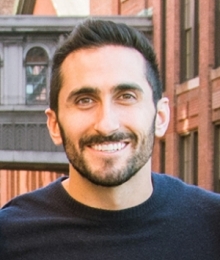 Sean Stenstrom
Lecturer in Law
Section Description
Technology entrepreneurs and venture capitalists demand advisors who understand their needs and perspectives and can enable them to execute on their vision. In this course we will focus on how attorneys can best serve start-up technology companies and their investors, both as outside and in-house counsel.

We will walk through the life-cycle of a technology company: formation, financing, execution, and exit, acquainting you with the Silicon Valley style of lawyering. The aim is to give you both: (i) a technical understanding of the concepts, laws and regulations that critically impact companies in the tech industry and (ii) a practical understanding of how to provide legal and strategic advice in your role as outside or in-house counsel.

This class will be simulation based and experiential in nature, involving a combination of: lectures, group discussions, class field trips, in-class presentations, cap table creation, contract drafting, a mock negotiation of a financing term sheet, and introductions to industry players. Prior guest lecturers have included the General Counsels of Kickstarter, VICE Media, Palantir, Tumblr, Expa, Via, Chobani, Thrive Capital, Firstmark Capital, Gilt, FourSquare, and WeWork, as well as the entrepreneurs who founded General Assembly, DayBreaker, Bread, Casper, Sawyer, and PopTip.

NOTE TO STUDENTS: This class is designed both for students focused on a career in the technology industry and for those simply interested in the subject matter. Thus, no prior knowledge or previously demonstrated experience in start-ups or the tech industry is required.

The course will be taught by Palantir's in-house counsel Sean Stenstrom and Shawn Pelsinger, and Skadden partner Ryan Dzierniejko.

Professor Stenstrom will be selecting students from the waitlist.
School Year & Semester

January 2023
Location

JGH 304
Schedule

Class meets on

Monday

Tuesday

Wednesday

Thursday

Friday

9:00 am - 1:00 pm
Points

1
Method of Evaluation

Other
J.D Writing Credit?

No
Learning Outcomes
Primary

Students will learn about the lifecycle of a technology company, the stakeholders involved, the idiosyncrasies of the startup ethos, and the attorney's role in the ecosystem.
Students will learn about the key issues facing founders when starting a new venture, including those relating to employment law, securing intellectual property, granting equity, and incorporating an entity.
Students will learn the intricacies of preferred stock financings, with a particular focus on the terms negotiated between founders and their investors. Students will demonstrate an understanding of this material through participation in a mock term sheet negotiation.
Students will interact with in-house counsel from New York-based technology companies and gain an understanding of the ways to get an in-house job, the issues those lawyers confront, and the practical skills they exercise.
Course Limitations
Instructor Pre-requisites

None
Instructor Co-Requisites

None
Recommended Courses

None
Other Limitations

None