S. Practicing International Law: Maritime Conflicts and Law of the Sea
Course Number

L8899
Curriculum Level

Upperclass
Areas of Study

Lawyering, National Security Law
Type

Simulation
Additional Attributes

Experiential Credit
Section 001 Information
Instructors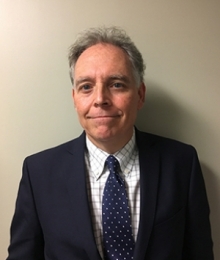 Robert Harris
Lecturer in Law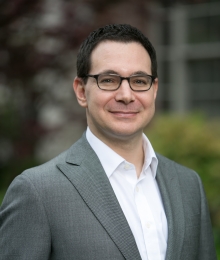 Matthew C. Waxman
Liviu Librescu Professor of Law
Section Description
"Practicing International Law: Maritime Conflicts and Law of the Sea" is an immersive seminar examining contemporary challenges related to the international law of the sea from the perspective of international lawyers and national security policymakers. Taught by both Professor Matthew Waxman and Robert Harris, Assistant Legal Adviser for East Asia and Pacific Affairs, U.S. Department of State, the seminar will focus on the legal regime that applies to more than 70 percent of the earth's surface, touching on vital strategic and economic interests of governments around the world. Problems to be explored include: U.S. efforts to preserve global rules through its "freedom of navigation" program; the complex international legal rules related to effective law enforcement at sea to respond to crimes ranging from piracy, drug and human trafficking, and the proliferation of weapons of mass destruction; available legal processes for the peaceful resolution of maritime disputes, with a focus on current tensions in the South China Sea; and intergovernmental negotiation of maritime boundary agreements between countries with overlapping maritime entitlements.

Some introductory knowledge of basic international concepts (e.g. customary international law, treaty ratification) is assumed; it is therefore very strongly recommended that students have already taken at least one other international law course.

This intensive seminar -- to which students must apply for admission (see below) -- is structured to accommodate in-class simulation exercises. We also anticipate hosting virtual discussions with some practitioners. This expanded format will allow for team-based, role-playing exercises and for discussion among students, faculty and guests about the substance and practice of international law.

To receive credit, students must complete a short written assignment in advance of the first class and must actively participate in class discussions and exercises, demonstrating familiarity with the reading material and critical thinking about it

TO APPLY: Students should submit an application to Professor Waxman's assistant, Kemi Adetayo ([email protected]) by noon on October 26. The application should consist of a resume and 1- or 2-paragraph (maximum) statement of interest, noting prior coursework in international law. Students will be notified of admission to the seminar soon after the deadline and in advance of the J-Term lottery, and they should not apply unless they plan with reasonable certainty to enroll if admitted.
School Year & Semester

January 2023
Location

WJWH 311
Schedule

Class meets on

Monday

Tuesday

Wednesday

Thursday

Friday

9:30 am - 2:00 pm
Points

1
Method of Evaluation

Other
J.D Writing Credit?

No
Learning Outcomes
Primary

At the end of the course, students will have acquired understanding of and/or facility in a specific body of law, including major policy concerns
Historical development of law and legal institutions
Collaboration and/or teamwork
Legal decision-making and advice
Course Limitations
Instructor Pre-requisites

Any prior course in international law (prior familiarity with basic international law concepts is required)
Instructor Co-Requisites

None
Recommended Courses

None
Other Limitations

None