Section 001 Information
Instructors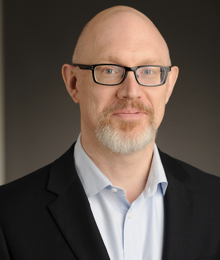 Andrew Kent
Adjunct Professor of Law
Section Description
This course will focus in-depth on five general areas of constitutional controversy: abortion rights post-Dobbs; race-based affirmative action; First Amendment exemptions from generally-applicable rules (e.g., anti-discrimination laws); separation of powers disputes raised by Donald Trump's presidency and post-presidency; and the role, legitimacy and possible reform of the U.S. Supreme Court.

We will bring a number of perspectives and methods to bear, in addition to traditional the textual and doctrinal analysis that tends to dominate the teaching of constitutional reasoning in law schools. The role of history (originalism and post-enactment custom and practice) will be extensively and critically examined. We will read and deploy political branch legal arguments, such as opinions of the Justice Department's Office of Legal Counsel, when addressing topics with little judicial precedent. We will encounter political science insights about institutional design, public choice, and judicial decision-making. And foreign law and international law will be discussed to provide comparisons to U.S. approaches.
 

To receive credit, students will be required to submit response papers in advance of four of the five sessions and to participate actively in class discussion.
School Year & Semester

January 2023
Location

WJWH 310
Schedule

Class meets on

Monday

Tuesday

Wednesday

Thursday

Friday

9:30 am - 12:15 pm
Points

1
Method of Evaluation

Other
J.D Writing Credit?

No
Course Limitations
Instructor Pre-requisites

None
Instructor Co-Requisites

None
Recommended Courses

A prior course in U.S. constitutional law.
Other Limitations

None