Section 001 Information
Instructors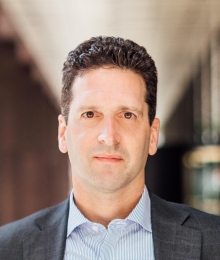 Benjamin Lawsky
Lecturer in Law
Section Description
Over the last decade or two the financial services industry has increasingly become dominated by new financial technologies ranging from newfangled payment systems like PayPal, Stripe, and Square to online banking, trading, and investing solutions like SoFi, Robinhood, and Betterment. For policymakers and regulators worldwide, these new fintech solutions present the collision of two very different paradigms. On the one hand, the world of technology has largely been left to grow unchecked with very light regulation. In contrast, the world of financial services is one of the most carefully and conservatively regulated fields we have. The collision of the two creates significant challenges for our global regulatory apparatus as it seeks to promote efficient innovation while at the same time putting appropriate guardrails in place to protect consumers, investors, and the system itself. These challenges are exacerbated by the fact that technological change is accelerating away from the plodding and deliberate decision making of regulators and policymakers who are often ill equipped to keep up with even basic new technological changes.

The rise of cryptocurrencies in recent years is perhaps the starkest example of the uncertainties that result when tech collides with financial services on a global scale and with an accelerating velocity. A close study of how regulatory, policy, and political bodies grapple with cryptocurrencies provides insight into the respective strengths and weaknesses of these institutions and the daunting challenge they face more broadly in dealing with an increasingly tech driven future.

In this course we will examine the roles of three broad sets of governmental actors in the crypto space: regulators, prosecutors, and policymakers. We will then turn to the role of outside groups who seek to influence the government's response to the rise of crypto. We will conclude with a look at the future of crypto and financial regulation, as well as the unique and vital role that lawyers will play in this complicated swirl of regulation, enforcement, legislation, and pure politics.


Students are required to draft and submit, no later than the evening prior to the last class, a short analytical memo that addresses either a regulator, policymaker, prosecutor, or interest group on a specific prompt provided by the instructor. Students will also defend their position orally during the final class discussion or by email soon thereafter.
School Year & Semester

January 2023
Location

WJWH 310
Schedule

Class meets on

Monday

Tuesday

Wednesday

Thursday

Friday

1:00 pm - 4:00 pm
Points

1
Method of Evaluation

Paper
J.D Writing Credit?

No
Course Limitations
Instructor Pre-requisites

None
Instructor Co-Requisites

None
Recommended Courses

None
Other Limitations

None