Nine Professors Find a New Academic Home at Columbia Law
Nine Professors Find a New Academic Home at Columbia Law
"The nine newest members of our faculty enrich our classrooms and our intellectual community," says Dean Gillian Lester. "I am thrilled to welcome them to Columbia Law School."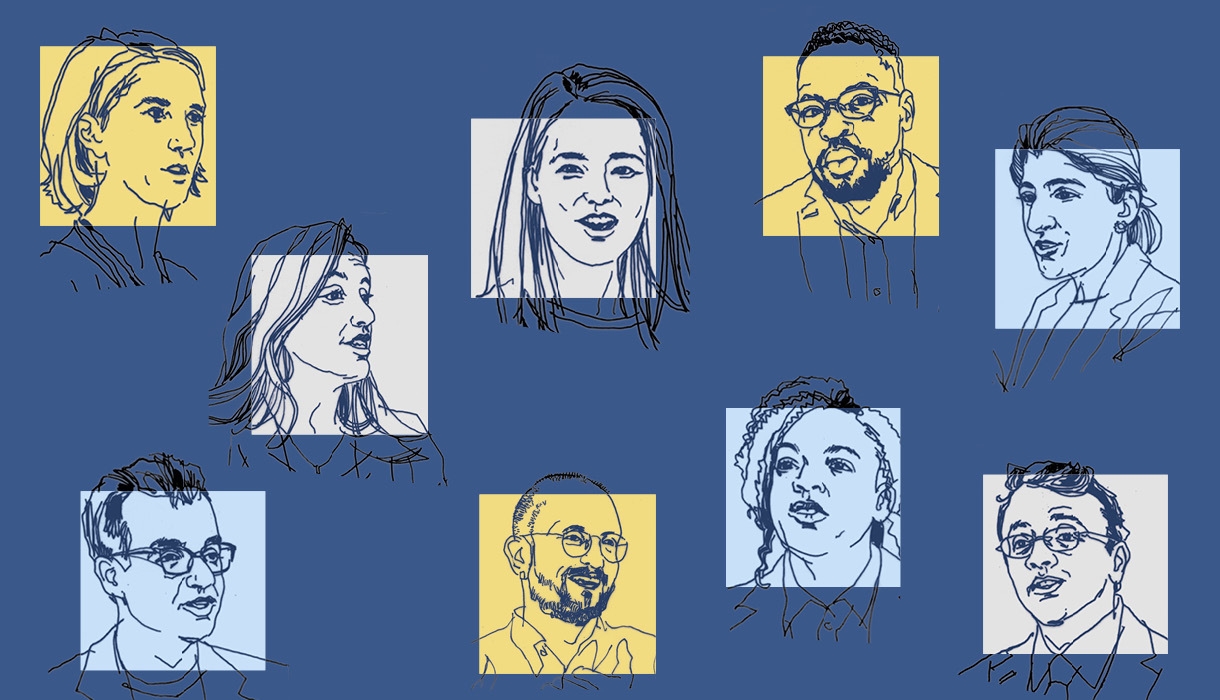 A Message From the Dean
The pride of Columbia Law is our faculty, whose research and scholarship advance the pursuit of knowledge and justice and whose teaching enlightens and prepares students for leadership roles in the profession and in public life.
Since 2020, we have welcomed nine new full-time faculty members. They have a rich diversity of backgrounds and experience; a broad array of legal specialties—intellectual property to antitrust, labor law to consumer transactions, constitutional law to criminal justice—a focus on interdisciplinary fields as varied as history, economics, political theory, and biotechnology; and teaching methodologies covering the gamut of intensive research seminars, rigorous Socratic dialogue, impactful community-based clinical experiences, and more.
I am so pleased to have these impressive scholars as the most recent additions to our intellectual community. As you learn about them in the pages that follow, I know that you will be as excited to count them as Columbians as I am to have them as colleagues.
Gillian Lester, Dean and Lucy G. Moses Professor of Law