Meet Clinical Professor Amber Baylor CC '02
Meet Clinical Professor Amber Baylor CC '02
The former public defender is launching the new Criminal Law Clinic at Columbia Law School.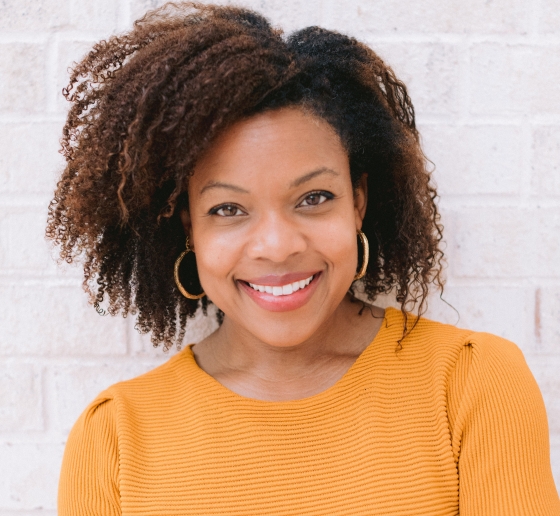 During the six years Associate Clinical Professor of Law Amber Baylor CC '02 worked as a trial attorney for Federal Defenders of San Diego and as a staff attorney for the Neighborhood Defender Service of Harlem, she was primarily focused on representing clients. She drew on the clinical training she'd received at law school, where she developed the skills and mindset essential for criminal defense work. "I loved being in clinics where you worked on individual representation, learning and processing the meaning of what you were witnessing in a community," she says. "It was a foundation in developing a practice of reflection and how to best provide high-caliber representation and work with someone confronting this system."
In 2013, Baylor decided to return to academia as a clinical teaching fellow and supervising attorney in Georgetown Law's Community Justice Project clinic, which was co-directed by Colleen F. Shanahan '03, now director of Columbia Law School's Community Advocacy Lab. "I am excited that we are colleagues again," says Baylor. "I enjoyed the fresh experience of moving outside of individual representation and working with organizations that were justice focused on issues such as employment discrimination against people who'd been through the system and what D.C.'s legalization of marijuana meant to residents in public housing."
Baylor, who joined the Columbia Law faculty on July 1, addresses systemic issues in her research and writing. Her recent articles include "Criminalized Students, Reparations, and the Limits of Prospective Reform" in the Washington University Law Review, "Design Justice in Municipal Criminal Regulation" in the New Mexico Law Review, and "Centering Women in Prisoners' Rights Litigation" in the Michigan Journal of Gender & Law.
After two years at Georgetown, Baylor was hired as director of the well-established Veterans Law Clinic at Widener University Delaware Law School. "It wasn't my area of expertise, so I grew a lot in the position, often in tandem with the students," she says. 
In 2017, Baylor was hired as an associate professor and the founding director of the Criminal Defense Clinic at Texas A&M University School of Law, which had ambitious expansion plans for its clinical program. When Baylor launched the clinic, she had not yet been admitted to the Texas bar, so she and her students could not immediately represent clients. "The students worked with me on an assessment, meeting with advocates and people who'd been through and worked in the system to figure out what space we might be able to fill that would also be a meaningful learning experience," she says. Those relationships were nurtured through projects that students took on with local organizers, working successfully with advocates and clients on compassionate release and clemency campaigns.
Baylor decided to focus that clinic on direct representation of individuals charged with low-level misdemeanors because Texas (like several other states) does not provide counsel for offenders if no statutory jail time is attached, although the consequences of pleading or being found guilty can be severe.
"There is a two-tier system for people with money and people without," she says. People with money, Baylor explains, can pay fines and hire lawyers to have charges lowered or dropped. But people who cannot pay fines for, say, traffic violations or so-called quality-of-life offenses, like public intoxication, often become tragically immersed in the criminal justice system. 
"When you go into court in New York City, you see cross-sections of life in the city. You see Elmo from Times Square being arraigned. You see young people caught in the system. A lot of it is tragic."
"If we're talking about a jaywalking ticket you never pay, that could lead to suspension of your driver's license," says Baylor. "And then you're stopped for driving with a suspended license, and then you suddenly have another ticket. If you are a person of color, you are more likely to be stopped in general and then to be financially mired by courts as a consequence of profiling. Things snowball because municipal governments rely on these types of fees and fines and then hire corporations that assist in collections that levy their own charges."
The misdemeanor cases that the Texas A&M clinic took on presented unique spaces for expanding lawyering. When the Dallas County Public Defender's Office referred several survivors of violence with municipal misdemeanor charges, Baylor brought in a colleague experienced in trauma-informed lawyering to train students before representing these clients. Students also represented people accused of school-based offenses—disorderly conduct, for example—as adolescents but charged as adults in municipal criminal courts and whose records impacted their lives long after they were out of school. 
"This work is eye-opening for some students, and there are other students whose eyes are already open because they've had these experiences or members of their families have," she says. "But for all of them, the work can be an awakening to how people are navigating or resisting the system."
In her new Criminal Law Clinic at Columbia, students will represent people facing local criminal charges. Working in municipal and state courts also serves as a reality check for students whose coursework focuses mostly on federal law. "When you go into court in New York City, you see cross-sections of life in the city. You see Elmo from Times Square being arraigned. You see young people caught in the system. A lot of it is tragic. As one of my mentors at Neighborhood Defender Service of Harlem says, 'There are probably few places where so much of our contemporary human experience is concentrated in one place as the criminal courts.'" 
Baylor says the November election in New York of a new mayor and new Manhattan district attorney will likely change the way misdemeanors are prosecuted. "We will have a front-row seat by being in court and working with people who are advocating for change, which is very exciting," she says.