Learn more about Columbia's current J.S.D. candidates:
Michael Adams—Australia
Michael Adams is a J.S.D. candidate at Columbia Law School. He also holds an LL.M. from Columbia Law School, where he was a James Kent Scholar and Charles B. Bretzfelder Constitutional Law Scholar, an LL.B. (Hons) from Monash University Law School, and a B.Media (Hons) from the University of Adelaide. In 2018-2019, Michael was a visiting researcher at the Lauterpacht Center for International Law at the University of Cambridge. He has presented at conferences at Yale Law School, the University of Cambridge, the European University Institute, and the City University of Hong Kong.
Currently, Michael practises as a barrister in Sydney, Australia in his capacity as the Counsel Assisting the Solicitor General and Crown Advocate for New South Wales. In that capacity, Michael represents the State of New South Wales in constitutional litigation and appellate advocacy before the High Court of Australia and in other federal and state courts.
Previously, Michael was the Associate to the Hon. Justice Stephen Gageler AC of the High Court of Australia and to the Hon. Justice Pamela Tate of the Victorian Court of Appeal. He has also worked as a counsel and fellow at Human Rights Watch in its International Justice Program, supported in part by a Columbia Law School Postgraduate Public Interest and Government Fellowship; as a policy researcher at the Victorian Law Reform Commission, most prominently on a report recommending the introduction of an intergovernmental medicinal cannabis scheme; and has lectured in constitutional law at Monash University.
Academically, Michael's interests are in national security law and in the relationship between law and strategy; the relationship between public law and private law; and the law of emergency. As to the latter, he has co-authored Emergency Powers in Australia (Cambridge University Press, 2018), with H.P. Lee, Patrick Emerton and Colin Campbell. This book has been cited frequently in Australia in the face of the 'Black Summer' bushfires and the COVID‑ 19 epidemic, most significantly by the High Court of Australia in Palmer v Western Australia (2021) 246 CLR 182.
Michael also has a strong interest in legal history, most particularly in the constitutional legacy of the English Civil War and in the history of the appellate jurisdiction.
Michael's doctoral thesis is entitled The Private Law of Emergency. It is about the way emergency has influenced the doctrines of private law, focusing in particular upon the law of contract and equity. Building upon recent historical scholarship in this area, the thesis focuses upon how states of emergency have challenged and provided occasion for development in, amongst other areas, the doctrine of excuse. The thesis elaborates on the particular challenges posed to private law by war as between nations and by civil war; financial crisis; and pandemic.   
Michael's doctoral thesis is being supervised by Professor Matthew Waxman and Professor Jamal Greene.
Selected Publications
Denationalization, International Justice, and the Principle of Good Faith (Opinio Juris, 2019, https://opiniojuris.org/2019/08/22/emerging-voices-denationalization-international-justice-and-the-principle-of-good-faith/)
H.P. Lee, Michael W.R. Adams, Patrick Emerton, Colin Campbell, Emergency Powers in Australia (Cambridge University Press, 2018)
Michael W.R. Adams and H.P. Lee, 'Judicial Recusal and Removal: A Comparative Study of the New Zealand Wilson Saga' (2015) 2(2) Journal of International and Comparative Law 187
Michael W.R. Adams and C.K. Wareham, "Is Judicial Consideration of Credibility and Reliability Under Section 137 of the Uniform Evidence Law a Guarantee of Fairness or 'Moral Treason'?" (2014) 40(2) Monash University Law Review 243
Sania Anwar—United States
Sania Anwar – U.S.A.
Sania Anwar received an LL.M. from Columbia Law School and was the recipient of the E.B. Convers Prize for best original essay on a legal subject. She received her J.D. from University of Colorado Law School, where she was the recipient of the Legal Aid and Defender Program Award for outstanding performance.
Sania's research areas include private law, inequality, legal theory, and citizenship. Her current project examines and reinterprets tort law theory and practice.
Sania served as law clerk to Judge Sandra I. Rothenberg of the Colorado Court of Appeals. She practiced complex trial and appellate litigation before starting a non-profit organization to bring primary education to marginalized and under-served children, especially young girls, with beginnings in remote areas of Pakistan.
Sania has worked on transnational initiatives and projects on justice. Sania was a teaching fellow at Columbia Law School's Center for Institutional & Social Change and a policy advisor for Broadway Advocacy Coalition, a collaboration between artists, legal and policy experts, students, and community leaders for a just world.
In addition to being a J.S.D. candidate, Sania is Columbia Law School's inaugural Ruth Bader Ginsburg Academic Fellow.
Roy Cohen—Israel
Roy Cohen is a J.S.D. candidate and the Research Assistant of Prof. John C. Coffee, Jr. at Columbia Law School. His J.S.D. studies the impact of hedge fund activism on innovation originality of public companies. Roy served as a Senior Law Clerk at the Supreme Court of Israel and as an accountant and an attorney at the Israel Securities Authority (Israel's "SEC"), in the Corporations Finance Division.
Contact details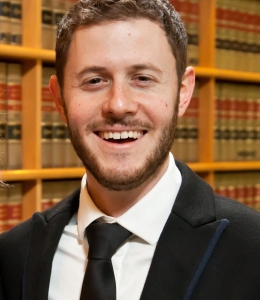 Yaron Covo—Israel
Yaron's research focuses on the intersection of disability law and contract law. His current project explores how the enforcement of disability rights laws in the United States is both built upon and burdened by its relationship to contract theory and doctrine.
Yaron's work has appeared or is forthcoming in several academic journals, including the Stanford Law Review and Columbia Journal of Law & the Arts. His shorter pieces were published in legal blogs and popular news sites, including Slate. At Columbia, Yaron was awarded the Milton B. Conford Prize (best paper on jurisprudence) and the Emil Schlesinger Prize (student most proficient in the subject of labor law).
J.S.D. Committee: Professors Elizabeth F. Emens (chair), David E. Pozen, Petros C. Mavroidis
Areas of Study: Disability Law, Contract Law, Education Law, Sports Law
Education:
Columbia Law School, JSD Candidate
Columbia Law School, LL.M. (James Kent Scholar, Fulbright Fellow, Norman E. Alexander Scholar)
Tel Aviv University, LL.B., magna cum laude (TAU Memorial Award)
Selected Publications (SSRN):
Reversing Reverse Mainstreaming, 75 Stan. L. Rev. (forthcoming 2023)
Gambling on Disability Rights, 43 Colum. J. L. & Arts 237 (2020)
Beyond Individual Discrimination: Why FIFA Fails to Address Discriminatory Practices in World Football, 20 Tex. Rev. Ent. & Sports L. 133 (2019)
Teaching Experience:
Teaching Assistant, Yale Law School (Prof. Elizabeth F. Emens), Disability Law & Culture, Fall 2021
Teaching Assistant, Columbia Law School (Prof. Elizabeth F. Emens), Disability Law & Culture, Spring 2021, Spring 2019
Teaching Assistant, Columbia Law School (Prof. Daniel S. Serviansky), Negotiation Workshop, Fall 2019
Teaching Assistant, Reichman University (Prof. Rivka Weill), Constitutional Law, Spring 2015
Contact: yc3527 at columbia.edu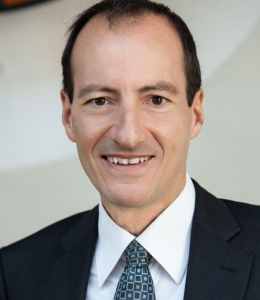 Frank S. Giaoui—France
PhD (Doct.) Sorbonne Law School
Post Doc. JSD candidate Columbia Law School
Adjunct Professor, Lorraine University School of Law
ESSEC MBA graduate and former visiting professor
Founder Hera Finance, M&A advisory
Founder Optimalex, The Path from Data to Prediction
RESEARCH AND ACADEMIA
Frank holds a PhD (Doct.) in Comparative Law from Sorbonne Law School (Paris, France) and an MBA from ESSEC Business School (France). He is a Post Doc. JSD candidate at Columbia Law School (New York City, USA) and was a Research Scholar at Columbia Business School (New York City, USA). As a professional, he was also trained in executive programs with professors from Harvard, Stanford, Wharton and Insead.
In 2018, Frank defended his doctorate dissertation, a comparative Law and Economics analysis between American Common law, French Civil law and International commercial law of damages as a remedy for contract breach. He is currently leading empirical research involving professors and students in Computer Sciences, Law and Economics from both sides of the Atlantic. He teaches in Master 2 at University of Lorraine, Metz Law School. He writes and speaks regularly on the subject at international law & economics conferences.
In 2016 and 2017, Frank has served as the Academic Liaison for the visiting scholar program at the invitation of the Dean of International Programs at Columbia Law School, and as the Special Advisor to the President of University Paris 1 Panthéon-Sorbonne for their development and capital campaign in the USA.
Frank was a Visiting Professor in Corporate Finance at ESSEC Business School (2002-2005).
ENTREPRENEURSHIP AND MANAGEMENT
See also www.herafinance.com and www.optimalexsolutions.com
Frank is the founder and President of Optimalex, a publisher of AI based legal predictive analytics decision support solutions.
His previous background lays in cross border Mergers & Acquisitions, fundraising and transition management with Hera Finance, the corporate advisory boutique he founded in 1996. His practice is focused on deals between start-ups or family-owned companies on one side and large corporations or private equity funds on the other side. He originated and closed 60 deals for a cumulative value of € 2 Bn.
Before that, Frank worked as a manager and a partner with Bain & Company, Mercer Management Consulting (now Oliver Wyman) and Kingfisher PLC.
Frank has published more than 60 articles and a book on international corporate development and finance.
Say H. Goo—Hong Kong
Say H. Goo is Professor of Law at HKU, Deputy Director of Ronald Coase Centre for Property Rights Research (RCCPRR), Director of Japan and Korea Programme, and founding and former Director of Asian Institute of International Financial Law (AIIFL).  He joined HKU in 1995 after over five years of teaching at University of East Anglia and the University of Exeter.  A Fellow of The Institute of Chartered Secretaries & Administrators in England (FCIS) and The Hong Kong Institute of Chartered Secretaries (FCS), he also sits on the HKSAR Insurance Appeals Tribunal. He is Distinguished Visiting Professor at the East China University of Political Science and Law, Honorary Visiting Professor at University of Exeter, Co-Principal Investigator of a major HK RGC research grant project on Enhancing Hong Kong as an International Financial Centre, Co-Investigator of a HK GRF research grant on Corporate Governance of Controlled Firms: An Empirical Study of Company Constitutions in China, Hong Kong, and Taiwan, and Collaborator of a Singapore Government MOE research grant project on Legal Transplantation in the Development of Corporate and Securities Laws.  He is a member of the International Advisory Board of the Centre for Corporate Law and Securities Regulation at the University of Melbourne, editorial member of leading international journals and reviewer for well-known publishers and journals. He was also member of the HK Government's Standing Committee on Company Law Reform, and Advisory Group on Corporate Insolvency Law Reform, and sat on Board of Directors of the Hong Kong Insurance Law Association. He has published widely in Corporate Law and Corporate Governance including books and journal articles that were cited by English Law Commission and the English and Hong Kong courts. He has visited many universities including Harvard, Oxford and Cambridge Universities and spoken at UN, UNCITRAL, APEC, and Insol Conferences.
His J.S.D. work takes an Economic Efficiency and Social Justice approach to reforming corporate governance arguing that in many countries, law reform in the past has often been influenced more by what is right or wrong (normative enquiry), or what is fair or unfair (justice consideration), but less influenced by economic efficiency (law and economic analysis or economic consideration) of the rules, and this sometimes leads to the adoption of the wrong rules with unintended consequences.  His thesis is that we should consider the economic principles of free market in law reform especially in the area of corporate law and corporate governance, and adopt rules that would facilitate the operation of free market and remove market failures.   In this, he does not advocate the strict adherence to cost-benefit analysis, because even if the cost of measures adopted would initially outweigh the benefit, those measures may still be necessary to maintain market confidence and integrity.  He argues that we should instead analyse if the rule to be adopted would remove the obstacle to the smooth operation of free market.  Several areas of corporate governance issues will be focused on for this inquiry, although the thesis should be applicable generally to other areas.  He recognizes that rules that allow free market to function efficiently can also lead to certain sections of the society deprived of the resources allocated under the free market system.  Where the resources are basic and fundamental to every individual's need in the society (eg basic food, health care, necessity and housing), other measures need to be taken by the state to provide a safety net for these sections of the society so that they can have access to these resources (the social justice consideration).  This thesis will therefore also investigate whether any rules of safety net are required in the areas examined.  The thesis will also consider whether any rule change should be done through self-regulation or government regulation as they both have advantages and disadvantages depending on the institutional arrangements and culture (the consideration of cost of regulation and enforcement).  He is guided by Professor John C. Coffee Jr. and Professor Merritt B. Fox.
Contact: email 
Ephraim Heiliczer—Israel
J.S.D. Research
Ephraim Heiliczer's research focuses on society as a victim of crime. His research is entitled "Transformation of Criminal Laws: The Demise of Sodomy, Adultery, and Treason and the Evolution of Bribery." The first part of his dissertation examines the demise of the criminal "conduct unbecoming a citizen," focusing on the crimes of sodomy, adultery and treason. This analysis involves a comparison of treatment of these laws in civilian and military law, and the impact of the demise of these laws in modern western societies. The second part of the dissertation focuses on the transformation of the law of bribery, in particular commercial and foreign official bribery, and its relationship to the demise of "crimes unbecoming a citizen." The final part of the dissertation focuses on the impact of the evolution of bribery on international business.
Prior to attending Columbia Law School, Ephraim was a lecturer at Netanya Academic College in Israel and worked as a litigation associate in private practice.
Contact details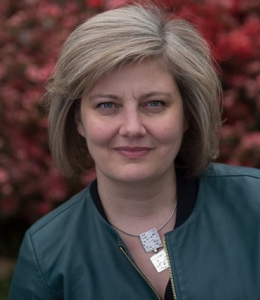 Kristrun Heimisdottir—Iceland
Kristrun Heimisdottir is a J.S.D. candidate from Iceland.
Arundhati Katju—India
2016–2017 Human Rights Fellow
Arundhati Katju is a lawyer practicing in Indian trial and appellate courts. Her work encompasses a broad array of practice areas, including white collar defense, legal aid, and LGBT rights litigation. Arundhati successfully represented the lead petitioners in the Indian Supreme Court's historic judgment in Navtej Singh Johar and others v Union of India, where the Court struck down India's 157-year-old sodomy law and upheld the rights of LGBT Indians to equality and dignity. Alongside her litigation practice, she is a Senior Fellow at the Center for Contemporary Critical Thought at Columbia University.
In 2019, she was named one of TIME Magazine's 100 Most Influential People of the Year.
Heading her own law offices since 2011, Arundhati has a robust white-collar defense and commercial litigation practice. She regularly acts as a barrister for leading Indian law firms, having represented clients from India, Germany, Singapore and the U.S. in corruption and defense procurement cases. She has advised India's leading public university, prosecuted pollution complaints on behalf of the State pollution regulator and been appointed amicus curiae to assist the Delhi High Court on numerous occasions.
Arundhati was also a public defender with the Delhi High Court Legal Services Committee, India's top legal aid program, for over three years. In this role, she argued nearly 100 appellate cases before the Delhi High Court. Her pro bono work includes representing child sexual abuse survivors in cases against their abusers.
Arundhati holds a B.A. LL.B. (Hons.) degree from the National Law School of India University, and an LLM from Columbia Law School, where she was a Human Rights Fellow, James Kent Scholar, Public Interest Honoree and Herman N. Finkelstein Memorial Fellow. She was awarded the CLAGS Duberman-Zal Fellowship, 2019-20.
She has taught white collar crime law at the National Law University, Delhi, and worked with India's National Commission for Protection of Child Rights to draft the Protection of Children from Sexual Offences Act, 2012. Her work has been published in the Indian Express, Times of India, Scroll.in, and ConstitutionNet.org; she has spoken at the UN and given a Tedx talk about the case, available here.
Her doctoral project, "From Criminal Tribe to Sexual Citizen: Creating Identities through Colonial Law, Constitutional Rights, and Global Human Rights Movements," focuses on the genealogy of sexual, criminal and constitutional identities in South Asia through the colonial, independence, and post-liberalization periods. Her research sheds light on the history of sexual and gender regulation in South Asia in order to better develop strategies for future LGBT rights challenges in the region.
Arundhati is a yoga teacher and practitioner in the lineage of Sh. TKV Desikachar, and has taught yoga in New Delhi and New York. 
Email: [email protected]umbia.edu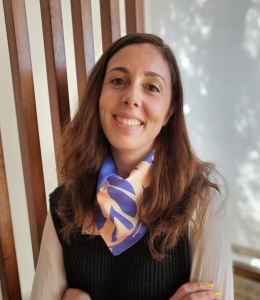 María Emilia Mamberti—Argentina
María Emilia Mamberti is a lawyer from Argentina, specialized in Administrative Law (University of Buenos Aires) and Human Rights. Her areas of interest include social and economic rights, administrative and constitutional law, and public interest litigation.
María Emilia currently works as an independent consultant, having advised a wide range of institutions including the World Bank, the Argentine Federal Government, and different local and international non-governmental organizations, such as the Center for Economic and Social Rights in New York City. She also teaches an access to information Clinic at the University of La Plata (being the youngest and only women among clinic directors), where students seek to advance progressive views on transparency and accountability.
She is the co-founder and president of the Centro para la Implementación de los Derechos Constitucionales (CIDC), an NGO based in her natal Province of Buenos Aires, devoted to fighting discrimination, tackling corruption and promoting rights-based public policies.
María Emilia is a graduate of Columbia Law School's LL.M. program, where she was a Human Rights Fellow, a Fulbright Scholar, a James Kent Scholar, a Public Interest Honoree, a Post-graduate Fellow in Public Interest, and a P.E.O. Grantee. She was awarded the Human Rights Institute Commendation for Leadership and Commitment in Human Rights and the Parker School Recognition of Achievement in International and Comparative Law.
She holds her law degree (magna cum laude, first of her class) from the University of La Plata in Argentina, and a master's degree on Global Rule of Law and Constitutional Democracy from the University of Genoa in Italy.
Her dissertation will explore new forms of legal experimentalism in Latin America, to advance a model of decision making based on decentralization and local deliberation. In particular, she will analyze how experimentalism can help define the content of economic and social rights in public interest litigation. Her project will not only analyze, document and explain past and present phenomena, but also build a concrete catalogue of recommendations that Latin American countries (and others similarly situated) could consider when trying to implement experimentalism in the future. Her analysis will be based on learnings from public interest litigation across the region and will explore the possibility of generalizing relevant findings to re-write administrative and procedural law.
María Emilia is admitted to the practice of Law in Argentina.
Contact: [email protected]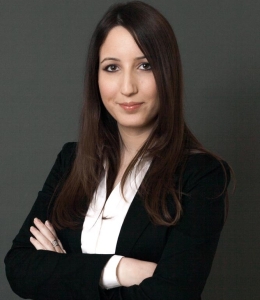 Adi Marcovich Gross—Israel
Adi is a J.S.D. candidate specializing in corporate law, bankruptcy and finance. Her doctoral dissertation focuses on the inter-relations between the different current and prospective capital providers of the corporation. Her project examines the merits and pitfalls of the recent covenant-lite lending trend from a triangular perspective, which takes into account the effect of the changing lending practices on third parties. Using both theoretical and empirical tools, she examines how covenant-lite syndicated loans affect debt enforcement and the firm's ability to refinance. Professor Talley, Professor Morrison, and Professor Pistor support her work at Columbia.
Adi holds an LL.B. in Law and Economics (magna cum laude, 2012) and an MBA in Finance (2013), both from Bar Ilan University, Israel. During her studies, she was a member of the editorial board of Bar Ilan University Law Review and served as a research and teaching assistant in corporations, bankruptcy, securities regulation and torts. She also holds an LLM from Tel-Aviv University (with thesis, magna cum laude, 2017) and an LL.M. from Columbia Law School (James Kent Scholar, 2018).
Prior to attending Columbia Law School, Adi practiced law for four years as a corporate associate in a leading Tel-Aviv based law firm. 
Email: [email protected]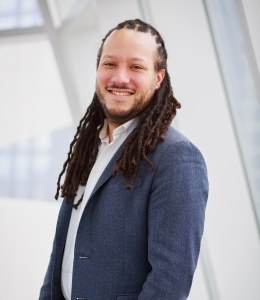 Joshua Sealy-Harrington—Canada
Joshua's doctoral project—"Seeing Power, Unseeing People: Disaggregating Identity"—explores the benefits and harms of analyzing hierarchy in society through the lens of "identity" and how that framing can undermine the ability for the law to be a site for progressive material and systemic change. Specifically, he is exploring (1) how deploying a vocabulary of identity in legal strategies can participate in the reification of pernicious logics that maintain social hierarchy; (2) the ways in which "identity" functions as a heuristic rooted in rendering the self—and others—legible, thereby eliding how different identity categories are co-constituting and how an emphasis on identity can miss certain powers and people excluded from its frame of reference; and (3) the benefits of disaggregating identity into its felt, perceived, and recognized manifestations, as a means of more closely tracking its work—and the law's work on it—in society. His research is supervised by Professors Kendall Thomas (Chair), Katherine Franke, and Elizabeth Emens.
Joshua grounds his academic research by also working as a lawyer at Power Law, where he is a tireless advocate for social justice. He has appeared before all levels of court, including the Supreme Court of Canada.
Before beginning his doctoral research, Joshua completed an LL.M. at Columbia Law School (where he was a Harlan Fiske Stone Scholar, Fulbright Student, and Law Society Viscount Bennet Scholar), a J.D. at the University of Calgary, and a B.Sc. majoring in mathematics at the University of British Columbia. Further, Joshua has completed three judicial clerkships, two at the Supreme Court of Canada (for Justice Clément Gascon) and one at the Federal Court (for Justice Donald J. Rennie, now of the Federal Court of Appeal). He also worked for two years as a litigator in commercial law, intellectual property law, and constitutional law at Blake, Cassels & Graydon LLP.
Joshua regularly writes and presents on issues relating to racial justice and criminal/constitutional law. His writing has been published in various law journals, The Globe and Mail, The Walrus, and Newsweek. And his legal scholarship has been cited in several textbooks, as well as in judgments of the Federal Court, Federal Court of Appeal, and Supreme Court of Canada. He is a frequent media commentator, whose analysis has been featured on CBC News, CTV News, VICE, and Canadaland. And he often presents to government, academic, and private institutions on Critical Race Theory and racial justice, including the Ministry of the Attorney General, the Department of Justice, the Indigenous Bar Association, and the Criminal Lawyers' Association. Joshua can be followed on twitter @joshuasealy, where his online advocacy earned a "Best Twitter Account" award at the Canadian Law Blog Awards.
Joshua's presentations and peer-reviewed publications include the following:
Publication – "Twelve (Angry) White Men: The Constitutionality of the Statement of Principles (2020) 51:1 Ottawa Law Review 195
Publication – "Colour as a Discrete Ground of Discrimination" (2018) 7:1 Canadian Journal of Human Rights 1 (co-authored with Professor Jonnette Watson Hamilton)
Publication – "The Inventive Concept in Patent Law: Not So Obvious" (2015) 27 Intellectual Property Journal 385
Publication – "Tied Hands? A Doctrinal and Policy Argument for the Validity of Advance Consent" (2014) 18 Canadian Criminal Law Review 119
Publication – "Assessing Analogous Grounds: The Doctrinal and Normative Superiority of a Multi-Variable Approach" (2013) 10 University of Toronto Journal of Law & Equality 37
Select examples of Joshua's presentations include:
Presentation – "Interrupting Bias: How Systemic Racism, Discrimination & Distorted Thinking Lead to Wrongful Convictions" (Public Prosecution Service of Canada and Courthouse Libraries BC; Dec 10, 2020)
Presentation – Law and Social Movements (Ontario Bar Association and Roundtable of Diversity Associations – Annual Diversity Conference; Dec 7, 2020)
Presentation – Critical Race Theory and Systemic Racism (Law Society of Ontario – Human Rights Summit; Dec 2, 2020)
Presentation – Fraser v Canada: 20/20 Vision on Equality? (University of British Columbia Law – Centre for Feminist Legal Studies; Oct 30, 2020)
Presentation – Access to Justice and Systemic Racism (University of Alberta Law; Oct 27, 2020)
Indigenous & Black Representation on the Bench, Inclusion & Diversity (Indigenous Bar Association Annual Conference; Oct 23, 2020)
Presentation – Critical Racial Profiling (Criminal Lawyers' Association Fall Conference; Oct 23, 2020)
Presentation – Racial Justice in Canada: Anti-Black Racism and the Legal Profession (Canadian Bar Association; Aug 20, 2020)
Presentation – Queer Theory is Dead; Queer Legal Theory Does Not Exist (Provocations in Queer Legal Studies; Yale; Sep 2019)
Presentation – Constitutionality of Polygamy Prohibitions (Law, Culture & The Humanities; Carleton; Mar 2019)
Presentation – Addressing Sexual Violence in University Teaching and Accommodation for Survivors (Always a Zero-Sum Game? Academic Freedom and Anti-Oppression; Carleton; Sep 2018)
Presentation – Interplay of ss. 7 and 15 in the Resolution of Impending Charter Disputes (Congress of the Humanities and Social Sciences; University of Calgary; June 2016)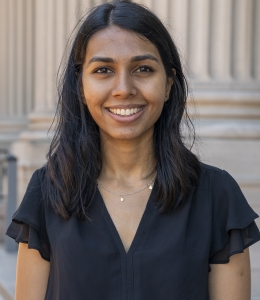 Stuti Shah—India
Dissertation
Focuses on re-imagining crime and punishment in India from a subaltern and feminist lens; employing radical empathy and engaging in a critical re-thinking of law and penal institutions that harm people and communities.  
Academic Interests and Supervisors
The intersection of criminal justice and gender justice, reproductive justice, disability law, critical race theory, ethics, and legal philosophy
Doctor thesis supervisors: Prof. Susan Sturm, Prof. Kendall Thomas, and Prof. Amber Baylor.
Education 
LL.M., Columbia Law School, highest academic honor, generally given to students who are at the top of their class.* 
B.A., LL.B. from NALSAR University of Law (Hyderabad, India)
* Stuti believes that the legacy of James Kent, after whom this honor is awarded, is concerning in light of research highlighting his enslavement of Black individuals, and his racist thoughts and practices.
Experience 
Teaching Assistant for the Critical Race Theory Workshop with Prof. Kendall Thomas & Prof. Flores Forbes 
Research Assistant to Prof. Susan Sturm
Policy Consultant, Broadway Advocacy Coalition 
LL.M. Pathways Government and Public Interest Fellow, with Reprieve U.S.
Lecturer, Mount Carmel College, Bangalore, India 
Maya Olga Shaton—Israel
Maya Olga Shaton is a J.S.D. candidate from Israel.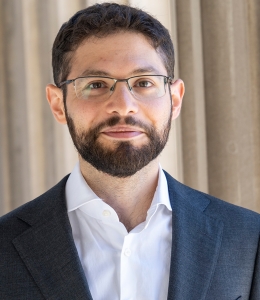 Gad Weiss—Israel
Gad's scholarship is focused on the study of emerging companies and venture capital. His dissertation explores the theoretical models underlying the unique capital and governance structures applied by VCs and entrepreneurs to facilitate their collaboration, and the way these structures function – and occasionally, malfunction – under Delaware corporate law. Gad is guided by Professor Goshen, Professor Schizer, and Professor Gilson.
Gad is a Columbia Law School LL.M. graduate and holds an LL.B. and an additional LL.M. (magna cum laude) from the Hebrew University of Jerusalem, Israel. He held research and teaching positions at Columbia Law School, the Hebrew University of Jerusalem, Israel, and Reichman University, Israel. His earlier scholarly works are focused on trusts law and intellectual property law.
Before attending Columbia, Gad practiced as an emerging companies and venture capital associate in a leading Tel Aviv law firm. He delivered regular lectures and mentoring sessions in various Israeli tech accelerators and published op-eds in Israeli tech media.  
Contact Details:
Email: [email protected]
Nofar Yakovi Gan-Or—Israel
Nofar Yakovi Gan-Or is a J.S.D. candidate at Columbia Law School. Her research explores questions on reproduction and the law, and lie at the intersection of family law, constitutional law, gender, and bioethics. Her J.S.D. dissertation takes on a comparative approach to examine the regulation of new reproductive practices. Her most recent work focuses on postmortem reproduction, the use of gametes of deceased persons to conceive a child following their death, and how this reproductive rout is being practiced in the United States and Israel.  
Before coming to Columbia, Nofar served as a Law Clerk for the Honorable (ret.) Justice Edna Arbel of the Supreme Court of Israel. She holds an LL.M degree from Columbia Law School, an LL.B. degree from Tel-Aviv University, and an additional undergraduate degree in Political Science, from Tel Aviv University Faculty of Social Sciences. Nofar has served as a teaching assistant in the courses Introduction to American Law, Reproductive Rights and Practices, and Meanings of Motherhood: Legal and Historical Perspectives. Nofar has also served as a research assistant in the fields of political and legal theory, labor law, criminal law, and abortion law, and was a member of the editorial board of Tel Aviv University Law Review "Iyuney Mishpat."
Learn about what Columbia's recent J.S.D. alumni are doing now.
Danielle Ayala Chaim—Israel
Danielle's scholarship draws on her background and interest in corporate governance and capital markets, as well as in corporate taxation. She is writing her dissertation about the economic effects and policy implications of the emerging common ownership structure in the U.S. capital markets while focusing on the tax avoidance consequences of such structure. In recent years, there has been a major transformation in the ownership of U.S. corporations: from mainly retail investors to mainly institutional investors. Given their sizable stakes, and consequent market concentration, institutional shareholders have become capable of influencing the behavior of their portfolio companies.
Danielle's initial hypothesis is that common ownership might result in higher legal risk-taking by the portfolio firms, and in particular, tax risk-taking. Through her law and economic analysis, she plans to show that institutional investors who are involved in the governance of their portfolio companies can affect the regulatory risks associated with high levels of tax noncompliance, by creating coordination between the companies.
Her interdisciplinary research emphasizes the intersection between capital markets, corporate governance, and regulatory risks, and demonstrates how ownership structure can affect the cost-benefit analysis of tax policies and impose enforcement challenges on regulators. These findings have significant policy implications which will be explored in her dissertation. Danielle is guided by Professor Goshen, Professor Raskolnikov, and Professor Gilson.
Before coming to Columbia, Danielle worked in the private sector in Israel. She holds an LL.B. from Tel Aviv University and LL.M. from Columbia Law School. She has held various research and teaching appointments at Columbia University, Tel Aviv University and The College of Management Academic Studies.
 
Fields of Research
Corporate governance
Common ownership
Capital market regulation
Law and economics of capital markets
Corporate tax avoidance
Education
2018-present: J.S.D., Columbia University Law School
2017-2018: LL.M. (James Kent Scholar), Columbia University Law School
2009-2013: LL.B. (magna cum laude) (B.A. in Accounting), Tel Aviv University
Contact details
Ramiro Alvarez Ugarte—Argentina
Dissertation Title
The Politics of Rights in Delegative Democracies: A Study on Argentina
Ramiro's scholarship focuses on the intersection of constitutional law and social movements in Latin America. His dissertation is a study on the dynamics of rights-claiming in Argentina. His initial hypothesis is that the processes through which citizens organize, demand rights and engage public officials through their own constitutional narratives must have peculiar features in Latin America, partially determined by the delegative nature of most democracies in the region. Ramiro's work draws on his constitutional law background and builds on theories concerned with the role of ordinary citizens in constitutional interpretation. Ramiro's supervisor is Professor Jamal Greene.
Before coming to Columbia, Ramiro taught Constitutional Law and Social Change (2011-2013) and Constitutional Law (2013-2014) at the Universidad de Palermo, in Buenos Aires. Previously, he held an assistant position at the Law School of the Universidad de Buenos Aires (2006-2008). He worked as a human rights attorney at the Association for Civil Rights (2011-2014) and at the Inter-American Commission of Human Rights (2009-2011). He has been published in peer-reviewed legal journals in Argentina on issues of constitutional law, legal mobilization and freedom of speech.
Education
J.S.D., Candidate, Columbia Law School (2014 – present)
LL.M., Columbia Law School (2009)
J.D., Pontificia Universidad Católica Argentina (2003)
Research Interests
Democratic and Popular Constitutionalism
Civil Society
Politics of Rights
Judicial Review and Judicial Systems
Social Movements and Legal Mobilization
Contact
[email protected]
Lihi Yona—Israel
Lihi's research is focused on applying critical race methodologies to the intersection of dignity, equality and recognition, especially within the contexts of workplace anti-discrimination law.
Lihi's scholarship centers groups who experience liminal legal recognition - mainly Mizrahi Jews in Israel, as well as trans and non-binary people in Israel and the United States. Lihi is interested in exploring the limitations of the concept of equality within anti-discrimination law—limitations stemming mainly from its dependency on legal recognition—alongside the perils of dignity-based universal protections, rooted in dignity's cultural and racial biases. Her dissertation explores the possibilities of raceless critical race theory, and of a post-identitarian, anti-essentialist reconceptualization of anti-discrimination law. Focusing specifically on workplace protections, Lihi examines the promise offered by employment law to liminally recognized groups.
Lihi holds an LL.M. from Columbia Law School (Harlan Fiske Stone Scholar), an M.A. in philosophy from Haifa University (Magna Cum Laude) and an LL.B., also from Haifa University (Summa Cum Laude). She interned at the Israeli Ministry of Justice, under the deputy to the attorney general, and was a young scholar at the Israel Democracy Institute up until 2019. During her LL.M., she won the Jeffrey Williams Memorial Prize for Critical Rights Analysis and the Norman E. Alexander Scholarship.