Remembering the Legacy of Ruth Bader Ginsburg '59
Remembering the Legacy of Ruth Bader Ginsburg '59
On the anniversary of her death, Columbia Law offers a selection of stories highlighting Ginsburg's remarkable life and lasting contributions to our community.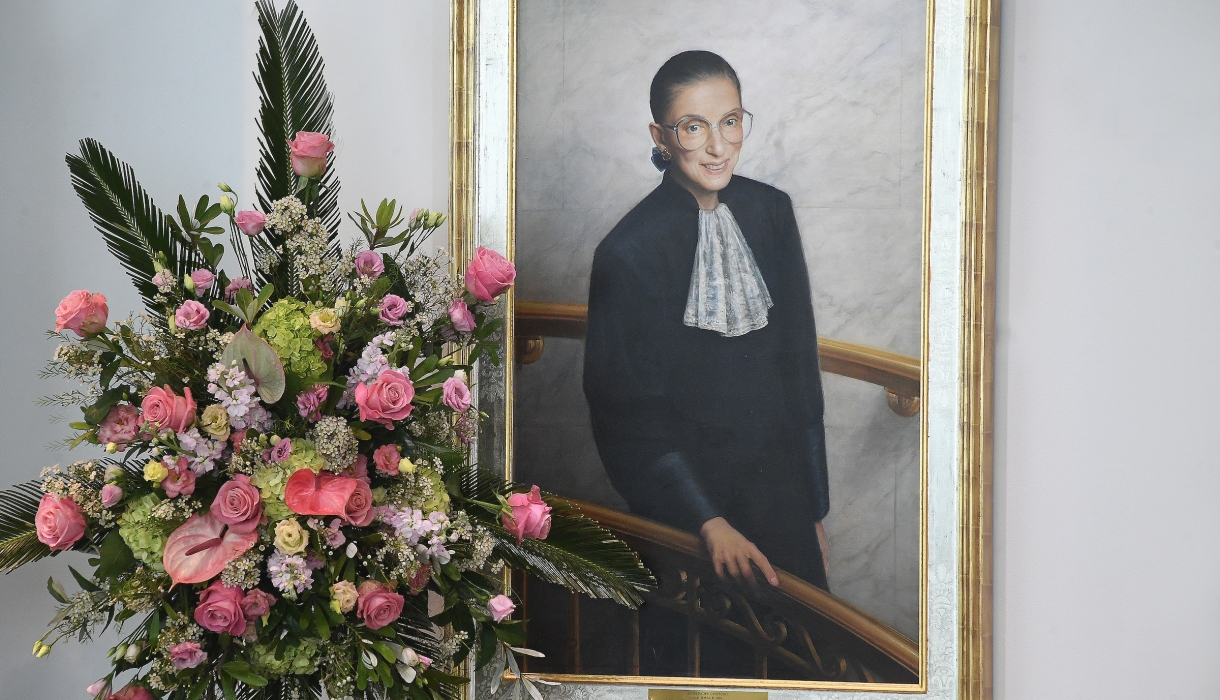 Above: A floral arrangement created by la Fleur d'Harlem in front of the portrait of Justice Ruth Bader Ginsburg '59 in Jerome L. Greene Hall.
On September 18, 2020, Justice Ruth Bader Ginsburg '59, the first female tenured professor at Columbia Law School and the second woman to serve as a justice on the U.S. Supreme Court, died at the age of 87.
"Justice Ginsburg holds a special place within the collective consciousness of the Columbia community, where she studied, taught, and inspired us for more than 60 years," says Gillian Lester, Dean and Lucy G. Moses Professor of Law.  "Though her death was a monumental loss for our community and our nation, her legacy is an enduring reminder of our responsibility, as lawyers and Columbians, to ensure that all she stood for must never diminish."
Explore stories honoring Ginsburg's life and legacy below.