U.S. Supreme Court Justice Ruth Bader Ginsburg '59 Headlines Columbia Conference
U.S. Supreme Court Justice Ruth Bader Ginsburg '59 Headlines Columbia Conference
Ginsburg discussed her trailblazing career and the #MeToo movement at the first university-wide women's conference.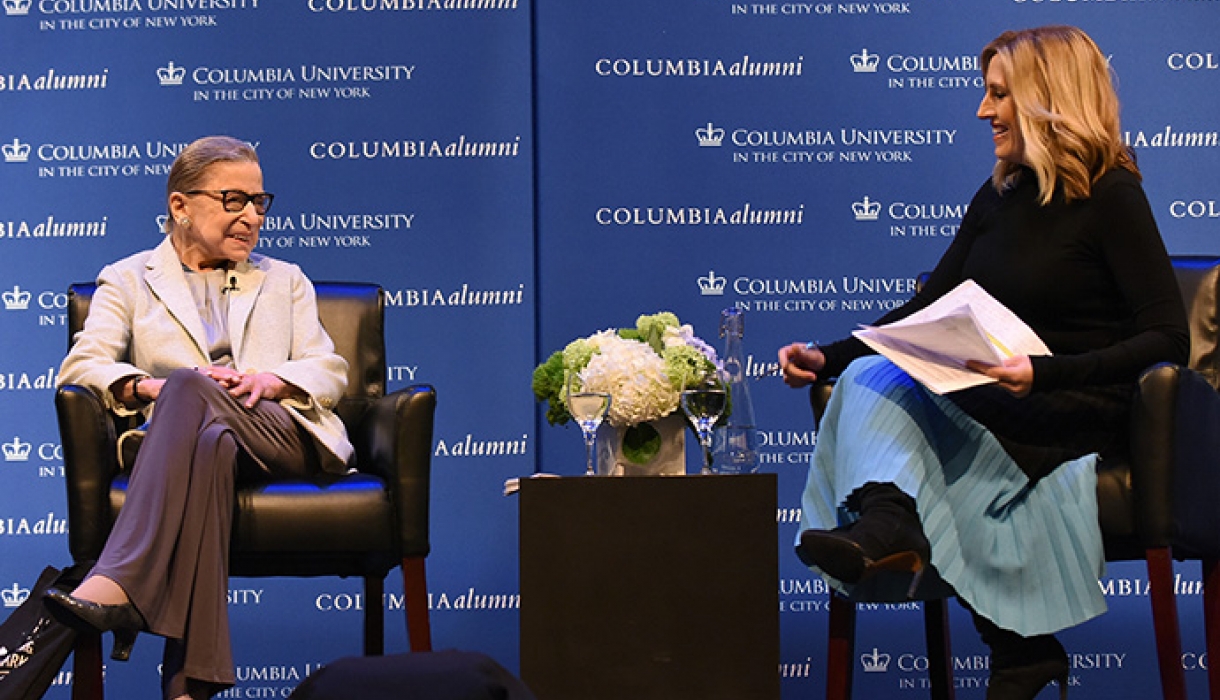 Supreme Court Justice Ruth Bader Ginsburg and CNN anchor Poppy Harlow
"I feel privileged to be part of this community of difference makers," Dean Gillian Lester told the crowd at "She Opened the Door," the first Columbia University-wide Women's Conference featuring U.S. Supreme Court Justice Ruth Bader Ginsburg '59, the first tenured woman professor at Columbia Law.
As University President Lee C. Bollinger '71 noted in his introduction at the Feb. 11 event, "a university-wide women's conference at Columbia would simply feel amiss without the presence of Justice Ginsburg."
Ginsburg, sharp-witted and candid, did not disappoint. In a wide-ranging interview with CNN anchor, Poppy Harlow, a 2005 Columbia College graduate, Ginsburg spoke about everything from her husband's role in her career as a trailblazer to current issues, such as the #MeToo movement. Ginsburg brought down the house when she answered Harlow's final question. "Help me finish this sentence, 'There will be enough female justices on the Supreme Court when there are . . .' "
Ginsburg, who is frequently asked this question, didn't miss a beat. "You know the answer. When there are nine, of course," she said, laughing. 
The conference was created to celebrate women at Columbia and establish a collaborative network between female alumnae across all 18 undergraduate and graduate schools. More than 1,000 people attended. 
Watch the conversation here: