Faculty Books: Year in Review
Faculty Books: Year in Review
Books written and edited by Columbia Law School faculty during the 2021–2022 academic year explore free speech, the climate crisis, Chevron deference, and why you should skip that online order and go directly to the source instead.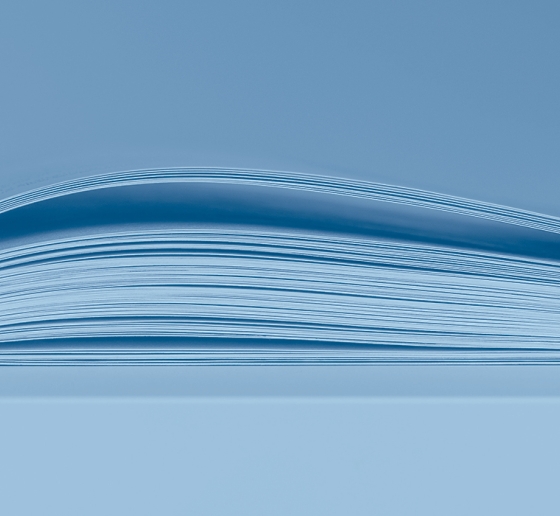 Law School faculty address contemporary problems: climate change, the rise of e-commerce behemoths, controversial regulatory bodies including the Federal Reserve and World Trade Organization, and the threat of armed warfare. The roster of books they have written and edited in the past year illustrates the depth of their scholarly expertise and the scope of its impact.
Wesley Hohfeld a Century Later: Edited Work, Select Personal Papers, and Original Commentaries
Edited by Shyamkrishna Balganesh, Ted M. Sichelman, and Henry E. Smith
Cambridge University Press, July 2022 
The contributions of Wesley Hohfeld, the legal theorist who developed a seminal taxonomy of legal concepts, remain relevant nearly a century after they were first published. This volume, co-edited by Shyamkrishna Balganesh, Sol Goldman Professor of Law, is the first to offer a comprehensive look at the scope, significance, and shortcomings of Hohfeld's work. Featuring insights from leading legal thinkers, the book also contains many of Hohfeld's previously unseen personal papers, shedding new light on the complex motivations behind his projects. 
The Cambridge Handbook of Labor and Democracy
Edited by​ Mark Barenberg and Angela B. Cornell
Cambridge University Press, ​January 2022​ 
As democratic regimes lose ground in countries throughout the world, organized labor is also under assault. This handbook co-edited by Mark Barenberg, Isidor and Seville Sulzbacher Professor of Law, explores the role of organized labor and the working class in the historical construction of democracy. The volume breaks new ground in providing cross-regional perspectives on labor and democracy in the United States, Europe, Latin America, Africa, and Asia. 
Social Media, Freedom of Speech, and the Future of our Democracy 
Edited by Lee C. Bollinger and Geoffrey R. Stone 
Oxford University Press, August 2022
Offering new insights for the future of free speech in the social media era, co-editor Lee C. Bollinger '71, President of Columbia University and Seth Low Professor of the University, has gathered eminent contributors including Emily Bazelon, Hillary Clinton, and Sheldon Whitehouse to explore the problem of "bad" speech—hate speech, disinformation and propaganda, and incitement of violence—on the internet, particularly on social media. Bollinger and Stone argue that it is important to remember that the last time we encountered major new communications technology—television and radio—we established a federal agency to issue regulations and protect "the public interest." 
Direct: The Rise of the Middleman Economy and the Power of Going to the Source
By Kathryn Judge 
Harper Business, June 2022
The perils of powerful intermediaries such as Amazon and Walmart are explicated in this book by Kathryn Judge, Harvey J. Goldschmid Professor of Law and vice dean for intellectual life, who calls for consumers to seek out direct exchange: purchasing goods and securing services closer to their source in order to reduce the complexity of today's supply chains—disrupted during the COVID-19 pandemic—and the power of the largest middlemen.
The Struggle for Human Rights: Essays in Honour of Philip Alston
By Sarah M. Knuckey, Nehal Bhuta, Florian Hoffmann, Frédéric Mégret, and Margaret Satterthwaite 
Oxford University Press, September 2021 
Sarah M. Knuckey, Lieff, Cabraser, Heimann and Bernstein Clinical Professor of Human Rights, contributes an essay in this collection, which evaluates the themes of law, politics, and practice that together define international human rights practice and scholarship. Taking as its inspiration the 40-year career of international human rights advocate Philip Alston, the essays examine debates central to the evolution of the human rights project, critique the reform of human rights institutions, and reflect on the place of human rights practice in contemporary society.
The Sources of WTO Law and Their Interpretation: Is the New OK, OK?
By Petros C. Mavroidis
Edward Elgar Publishing, May 2022
In this incisive book, Petros C. Mavroidis, Edwin B. Parker Professor of Foreign & Comparative Law and a leading expert in World Trade Organization (WTO) scholarship, examines the complex practice of interpreting the various sources of WTO law. Delving into the workings of the Vienna Convention of the Law of Treaties and its use within the WTO courts, the author provides a critical assessment of the interpretation of the WTO contract and illuminates the role of WTO adjudicators and WTO Secretariat in clarifying obligations. 
The Fed Unbound: Central Banking in a Time of Crisis 
By Lev Menand
Columbia Global Reports, May 2022
The erosion of banking law and the rise of alternative forms of money created outside of the banking system have pushed the U.S. central bank—the Federal Reserve, to take on more and more responsibilities to keep the economy out of recession during the 2008 financial crisis and the COVID-19 pandemic. Lev Menand, associate professor of law, argues that it is time to cure the disease plaguing the American economy rather than relying on the Fed to treat its symptoms. The Fed Unbound is an urgent appeal to Congress to reform the U.S. economic and financial infrastructure.
The Chevron Doctrine: Its Rise and Fall, and the Future of the Administrative State
By Thomas W. Merrill
Harvard University Press, May 2022
Thomas W. Merrill, Charles Evans Hughes Professor of Law, examines the consequential and controversial legal doctrine that has come to define how Congress's laws are applied by the executive branch. Since the U.S. Supreme Court's 1984 Chevron decision, judicial review of executive agency interpretations of law has been highly deferential: courts must uphold agency interpretations of unclear laws as long as these interpretations are "reasonable." But the Chevron doctrine faces backlash from constitutional scholars and Supreme Court justices who insist that courts, not administrative agencies, have the authority to say what the law is. Merrill focuses on what should be the proper relationship between agencies and courts in interpreting laws: neither executive agencies nor courts alone should pick up the slack of our increasingly ineffectual legislature.
Fixing the Climate: Strategies for an Uncertain World
By Charles F. Sabel and David G. Victor
Princeton University Press, August 2022
Global climate diplomacy is not working. Despite decades of sustained negotiations by world leaders, the climate crisis continues to worsen. Co-author Charles F. Sabel, Maurice T. Moore Professor of Law, explains why the profound transformations needed for deep cuts in emissions must arise locally, with government and business working together to experiment with new technologies. Sabel and Victor show how some of the most iconic successes in environmental policy, such as the Montreal Protocol on the ozone layer, were products of this experimentalist approach, and they argue that the Paris Agreement is at best an umbrella under which local experimentation can deploy technologies and policies needed to tackle climate change. 
The Future Law of Armed Conflict
Edited by Matthew C. Waxman and Thomas W. Oakley
Oxford University Press, May 2022
New technologies, new geopolitical alignments, and new interests and vulnerabilities are changing how, why, and by whom war will be waged—and militaries must plan ahead for new and different international legal constraints. This volume, co-edited by Matthew C. Waxman, Liviu Librescu Professor of Law, considers how law, along with the institutions for creating, interpreting, and enforcing law, might look two decades ahead—as well as what opportunities may exist to influence law in that time. The book examines not just specific questions, such as how a particular technology might require adaptive interpretation of existing law, but also grand ones, such as whether law is capable of keeping up with these changes.