Clinic Students Forge Ahead During the Pandemic
Clinic Students Forge Ahead During the Pandemic
Despite COVID-19 restrictions, students in Columbia Law School clinics have been gaining real-world experience as advocates, educators, litigators, mediators, and researchers.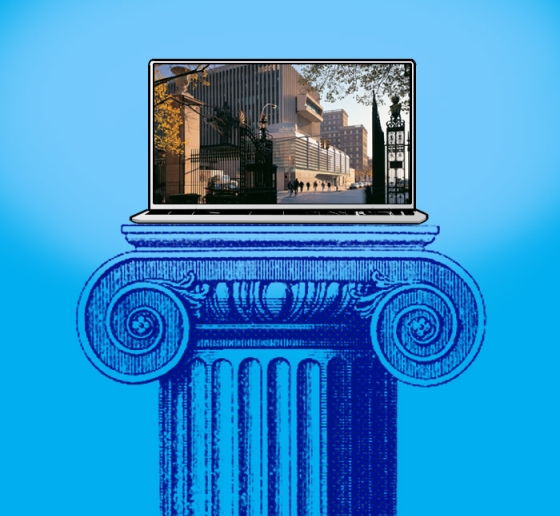 For more than 50 years, Columbia Law School clinics have given students opportunities to develop hands-on lawyering skills by providing pro bono services to individuals and organizations that might not otherwise be able to afford or access high-quality counsel. The COVID-19 pandemic severely limited students' in-person interactions with clients as well as with each other since March 2020. But the students have nevertheless been engrossed in substantive projects that include representing asylum seekers and detained immigrants, training diplomats in the art of mediation, and advocating on behalf of residents who live in squalid conditions in New York City public housing.
Professor Philip M. Genty says students and professors continued to pursue their work with ingenuity, fortitude, and zeal.
"Over the past 15 months, it was obviously a tremendous challenge to coordinate the combination of remote and limited in-person classes, client meetings, and appearances in courts and other advocacy settings," says Genty, Everett B. Birch Innovative Teaching Clinical Professor in Professional Responsibility and vice dean for Experiential Education. "Throughout this difficult period, clinical faculty, students, and staff worked together under the leadership of then-Vice Dean Brett Dignam to ensure that our clients' needs continued to be met. It was an inspiring example of dedication, teamwork, and resourcefulness."
Hear what some clinic students have learned and accomplished: