Zoe Bush '20 LL.M. Awarded Public Interest Fellowship
Zoe Bush '20 LL.M. Awarded Public Interest Fellowship
At Law for Black Lives, the Australian attorney will focus on reforms to end the school-to-prison pipeline.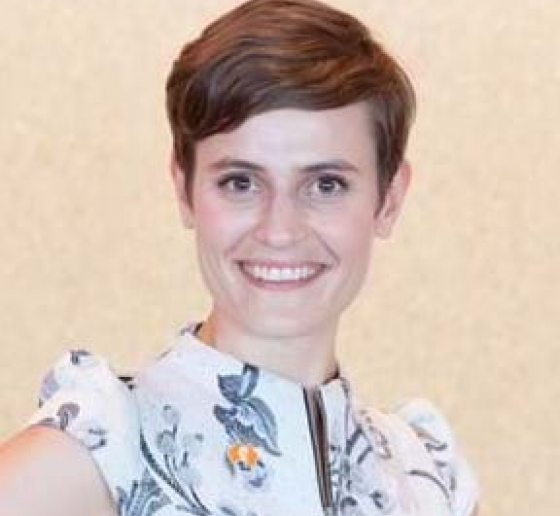 Before enrolling in the LL.M. program at Columbia Law School, Zoe Bush '20 LL.M. earned her B.A./LL.B. at the University of Western Australia. She worked as a solicitor at the State Solicitor's Office of Western Australia and as associate to Justice Michael Barker at the Federal Court of Australia. Her proposals to end the indefinite detention of First Nations peoples with fetal alcohol spectrum disorders have been adopted by a standing committee of the Australian Senate and Amnesty International and published in peer-reviewed journals. While at the Law School, Bush served as a student senator, had an externship with the Center for Popular Democracy, and participated in the Community Advocacy Lab. She also worked as a research assistant for Professors Kimberlé Crenshaw and Susan Sturm.
Why Law for Black Lives: "During my time at Columbia, I learned about the theoretical framework for movement lawyering and thought it was promising for our work back in Australia. I wanted to be part of an organization that would allow me to see movement lawyering in practice, and Law for Black Lives was a standout. They describe themselves as 'a Black femme-led organization deeply committed to supporting the leadership of directly impacted communities and transforming the legal field to represent the values of movement lawyering, which are centered in building community power and democratizing the law.' I was impressed by their work when externing with the Center for Popular Democracy, where we collaborated with them on a campaign to end the school-to-prison pipeline."
Fellowship Goals: "First, I hope to do work that materially assists the communities and movements that Law for Black Lives serves, including by making more headway on the campaign to end the school-to-prison pipeline. Second, I hope to learn how movement lawyering works in practice."
The Office of Social Justice Initiatives (SJI) guides Columbia Law School students who want to pursue public interest work throughout their academic careers and after graduation. SJI also assists in the process of applying to prestigious postgraduate fellowships. Read about other 2020 fellowship recipients.