Parker M. Chusid '23: 2022 Harlan Fiske Stone Moot Court Finalist
Parker M. Chusid '23: 2022 Harlan Fiske Stone Moot Court Finalist
This year's case is Unsecured Creditors' Committee v. Better Future Housing Co. The final will take place on April 18. Chusid will be arguing on behalf of the appellee.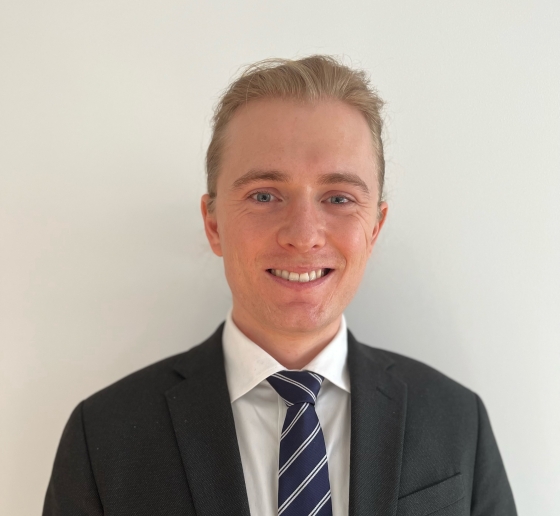 As a senior in high school, Parker M. Chusid '23 was a member of a mock trial team that won first place in a Los Angeles County competition, although, he says, it was no thanks to him.
"I was horrible," he recalls. "I'm 100 percent sure I lost us the round at the state competition, cross-examining some high schooler pretending to be a police detective. I totally blew it."
Clearly, he has improved: As a 1L at Columbia Law School, he won an award for being the Best Spoken Advocate at the Native American Law Students Association Moot Court national competition. Now, he's a finalist in the Harlan Fiske Stone Moot Court, the Law School's flagship oral advocacy competition. 
"There's a skill set that moot court develops that I really value—written and oral argumentation that is clear and compelling."
—Parker M. Chusid '23
Chusid credits his experiences at the University of Chicago with his moot court success. He took courses on political theory, rhetoric, professional writing, and speech writing. As an English and history major, he competed on the university's undergraduate moot court team, which was founded by Tyler Ross '22. (Two other Harlan Fiske Stone Moot Court finalists this year are also University of Chicago alumni: Alison Hung '22—Chusid's co-counsel in the finals—and Aneesa Mazumdar '22.) 
"There's a skill set that moot court develops that I really value—written and oral argumentation that is clear and compelling," he says.
After graduating from college, Chusid worked for a year as a paralegal for Tiffany & Co. in New York, a job he calls "a fantastic experience."
"Seeing what the other side of being a lawyer is like—the transactional side and counseling internal clients within a company—that was really interesting to me," he says.
In the Harlan Fiske Stone competition, Chusid, along with Hung, is arguing on behalf of an affordable housing development company in bankruptcy proceedings. He's intrigued by the facts and law of the student-written case, he says. But without much experience in bankruptcy law, Chusid has drawn instead on skills he learned in Legal Practice Workshop with Lecturer in Law Dan Berger '79 and lessons from his property law class with Michael A. Heller, Lawrence A. Wien Professor of Real Estate Law and vice dean for curriculum.
"Professor Heller spent a lot of time talking about the policy rationales that underlie legal doctrine and the pragmatism that underlies legal decisions," says Chusid, who is now a teaching assistant for Heller's class.
To prepare for oral arguments, Chusid says he moots with his friends and practices his introduction in the shower. He records himself speaking and then listens to it "as I'm walking around—like it's a podcast."
By the time he gets in front of the judges, he says, "all the substantive legal work is done."
"I want to connect with the judges," he says. "If I come away feeling like I've talked at them, that was a bad round. But if I come away feeling like we've had a little bit of back and forth—developed a discourse—that was a successful round."