Alison Hung '22: 2022 Harlan Fiske Stone Moot Court Finalist 
Alison Hung '22: 2022 Harlan Fiske Stone Moot Court Finalist 
This year's case is Unsecured Creditors' Committee v. Better Future Housing Co. The final will take place on April 18. Hung will be arguing on behalf of the appellee.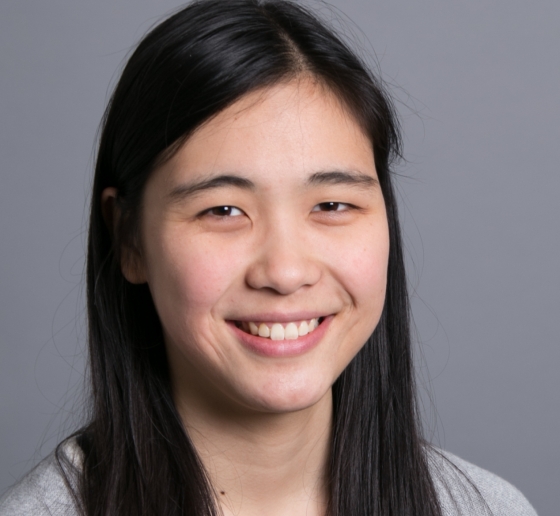 Alison Hung '22 knew oral advocacy wasn't her strong suit—which is exactly why she signed up for moot court. 
"I'm very comfortable in writing but relatively less comfortable as a verbal communicator," she says. "I really wanted to take every opportunity that I could to gain experience."
As a 1L, Hung participated in the Frederick Douglass Moot Court Competition, which focuses on public and civil rights law, along with topics of particular relevance to communities of color. "I can't credit `Fred Doug' enough for everything I know about oral advocacy," she says. "I learned so much there in a very supportive, friendly community."
She learned so much that she is now a finalist in the 2022 Harlan Fiske Stone Moot Court Competition, the Law School's flagship oral advocacy competition. 
"Just do it and jump into it, even if it terrifies you. I think that is valuable in and of itself, and sometimes it works out. You might even surprise yourself."
—Alison Hung '22
Hung, who was born in New York City, grew up in Hong Kong and New Jersey. At the University of Chicago, she studied English—"a major where you can read books and talk about them and write about them. I can't think of many things much more fun than that," she says. 
After graduation, she tried a couple of different jobs before moving to the tech sector. At Relativity, an e-discovery software firm, Hung found the technology interesting, but she was far more intrigued by the stories she heard about how customers were using the software in cases. 
"It happened to be a company in the legal technology space," Hung says. "That was a complete accident, but a good one. Without having worked there, I don't think I would be in law school today."
Hung says the Criminal Appeals Externship she participated in last semester helped her brief-writing skills and that being cold-called in classes under the Socratic method was good practice for the moot court judges' questions. 
"That is an opportunity for you to practice speaking and thinking on your feet in a fairly low-stakes environment," she says. "It's class; everyone's learning."
Hung, with Parker Chusid '23, is arguing on behalf of an affordable housing development company in bankruptcy proceedings. Hung had no prior experience in bankruptcy law, but she happened to discuss some of the relevant case law in her Federal Courts class last semester with Visiting Professor Andrew Kent.
Hung will join Wachtell, Lipton, Rosen & Katz after graduation before starting two year-long clerkships, one at the U.S. Court of Appeals for the 2nd Circuit and another at the U.S. District Court for the Southern District of New York. 
Her instinct to push herself to try oral advocacy turned out to be the right one. "It just reinforces what I've been trying to do but often am afraid to do," she says: "Just do it and jump into it, even if it terrifies you. I think that is valuable in and of itself, and sometimes it works out. You might even surprise yourself."