Section 001 Information
Instructors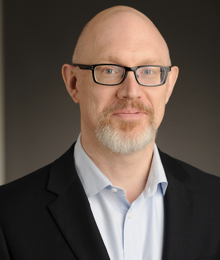 Andrew Kent
Adjunct Professor of Law
Section Description
Federal Courts is principally about judicial power, including the extent and nature of that power, the constitutional and sub-constitutional limits on that power, and how that power is exercised by the federal courts to protect the separation of powers and other fundamental constitutional principles.

Our topics will include the constitutional scope of the jurisdiction of the federal courts (and Congress's power to constrain that jurisdiction); the legal authority for, and substantive limits on, non-Article III courts; military tribunals and other non-Article III adjudicators; the jurisdictional interplay between state and federal courts; the complicated field of "federal common law"; the availability of--and scope of sovereign and official immunity from--suits challenging state and federal official action; judge-made doctrines that limit the exercise of federal jurisdiction; and the procedural minefield that is federal habeas corpus for state prisoners.

Our study of each issue focuses on current doctrines, structures, policies, and important historical developments. This focus necessarily includes within its sweep some fundamental questions about the proper horizontal separation of powers between the political branches and the judiciary, the proper vertical separation of powers between federal and state courts, and the structural and individualized constitutional issues raised by any of the relevant actors' attempts to alter the traditional arrangements.
School Year & Semester

Fall 2021
Location

JGH 104
Schedule

Class meets on

10:10 am - 12:00 pm
Points

4
Method of Evaluation

Exam
J.D Writing Credit?

No
Learning Outcomes
Primary

At the end of the course, students will have acquired understanding of and/or facility in a specific body of law, including major policy concerns
At the end of the course, students will have acquired understanding of and/or facility in doctrinal analysis, including close reading of cases and precedents, and application to facts
At the end of the course, students will have acquired understanding of and/or facility in the historical development of law and legal institutions
At the end of the course, students will have acquired understanding of and/or facility in judicial, legislative and/or administrative processes
Course Limitations
Instructor Pre-requisites

Constitutional Law, Civil Procedure
Instructor Co-Requisites

None
Recommended Courses

None
Other Limitations

None
Additional Section for Federal Courts
School Year & Semester
Spring 2022
Instructors

Back to course search