S. Deals: Navigating the Private Equity Real Asset Investment Life Cycle
Course Number

L9253
Curriculum Level

Upperclass
Areas of Study

Commercial Law and Transactions, Lawyering
Type

Simulation
Additional Attributes

Experiential Credit
Section 003 Information
Instructors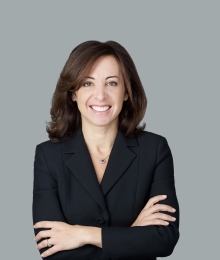 Martha Kammoun
Lecturer in Law
Section Description
This course is co-taught by Kammoun, Martha and Goldman, Rachel.

Private equity assets under management are predicted to reach $5.8 trillion by 2025. It is a fast-paced, nimble, intellectually challenging, fun and seemingly ever-growing industry that would now appear to warrant its own deal-making focus. This course will introduce students to the principal commercial dealings and legal considerations that arise at various stages of the real assets investment life cycle: starting with fund formation, moving on to the deal process with a focus on M&A, finance, and development, leading to operations and culminating in investment exit. Special attention will be devoted to the social and economic impact of the private equity business model. Our approach will combine a corporate practitioner's expertise with a litigator's perspective to equip students with best practices and technical drafting skills. The objective of the course is to enable students to effectively represent, transact with, or potentially regulate private equity funds depending on their chosen career path.

Method of Evaluation: weekly assignments and class participation.
School Year & Semester

Spring 2022
Location

WCW 1001
Schedule

Class meets on

4:20 pm - 6:10 pm
Points

2
Method of Evaluation

Other
J.D Writing Credit?

No
Course Limitations
Instructor Pre-requisites

None
Instructor Co-Requisites

None
Recommended Courses

None
Other Limitations

Closed to 1L's
Other Sections of S. Deals: Navigating the Private Equity Real Asset Investment Life Cycle
School Year & Semester
Fall 2021
School Year & Semester
Fall 2021
Instructors


School Year & Semester
Spring 2022
Instructors


School Year & Semester
Fall 2021
School Year & Semester
Spring 2022
Instructors

School Year & Semester
Spring 2022
Instructors

Back to course search