Section 004 Information
Instructors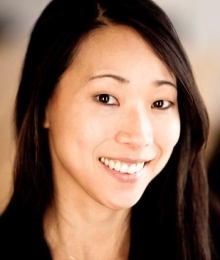 Karessa Lin Cain
Lecturer in Law
Section Description
This course will be co-taught by Cain, Karessa and Levine, Jenna.

The Workshop is an introduction to the law and practice of mergers and acquisitions taught by two partners at Wachtell, Lipton, Rosen & Katz. It will cover issues that arise in the course of advising boards of directors and management teams of public companies exploring mergers and acquisitions transactions, both negotiated and unsolicited, across a variety of transaction structures. In addition to a focus on legal standards and questions implicated in transactions, the Workshop will provide a practical overview of key aspects of the deal-making process – including a typical timeline, milestones and the role and responsibilities of transactional attorneys. The Workshop will give students practical exposure to the types of drafting work, negotiation, and consideration of issues that arise in real M&A deals, with written work making use of actual transaction documents. Guest speakers with relevant experience may assist with certain sessions. Students will be expected to participate actively during class and complete periodic written assignments

Attendance at the first meeting of the course is mandatory. Corporations is a prerequisite.

Instructors will select students from the waitlist. Please contact instructors for more information.
School Year & Semester

Spring 2022
Location

JGH 546
Schedule

Class meets on

9:00 am - 10:50 am
Points

2
Method of Evaluation

Exam
J.D Writing Credit?

No
Course Limitations
Instructor Pre-requisites

Corporations is a prerequisite.
Instructor Co-Requisites

None
Recommended Courses

None
Other Limitations

None
Other Sections of S. Deals: Public Mergers and Acquisitions
School Year & Semester
Fall 2021
School Year & Semester
Fall 2021
Instructors


School Year & Semester
Spring 2022
Instructors


School Year & Semester
Fall 2021
School Year & Semester
Spring 2022
Instructors


School Year & Semester
Spring 2022
Instructors

Back to course search