Federal Bar Council Honors Professor Debra Livingston
Federal Bar Council Honors Professor Debra Livingston
Livingston, the chief judge of the U.S.Court of Appeals for the 2nd Circuit, receives the Learned Hand Award for Excellence in Federal Jurisprudence.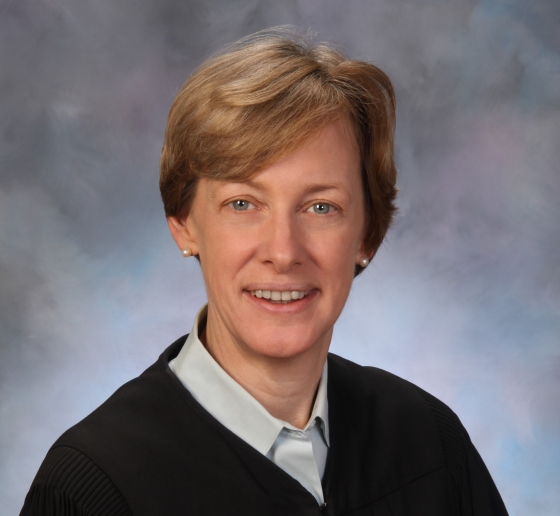 Professor Debra A. Livingston, a member of the Columbia Law School faculty since 1994, who has served as a federal judge since 2007, received the prestigious Learned Hand Medal for Excellence in Federal Jurisprudence from the Federal Bar Council at its annual Law Day Dinner on May 6. Livingston began her seven-year term as chief judge of the U.S. Court of Appeals for the 2nd Circuit on September 1, 2021. At the Law School, where she is Paul J. Kellner Professor of Law, Livingston has taught classes and seminars on evidence, policing, national security, and terrorism, including Criminal Investigations in the spring 2021 semester.
When Learned Hand died in 1961, after serving 52 years on the bench, The New York Times praised him as a "superlative judicial craftsman" and "a philosopher, ever probing the easy assumptions of the unthinking with a passionate devotion of dispassionate truth." The following year, the Federal Bar Council, an organization of lawyers who practice within the courts of the 2nd Circuit, established an award in his memory. Many Columbians have been honored with the Hand award, including Judge Jed Rakoff (2018), Judge Gerard E. Lynch CC '72, LAW '75 (2016), Justice Ruth Bader Ginsburg '59 (1999), Professor Gerald Gunther (1988), Judge Jack Weinstein '48 (1986), Professor Hebert Wechsler (1985), and Professor Walter Gelhorn '31 (1979).
At the virtual ceremony and dinner, Livingston was introduced by her former student Jonathan M. Moses '96, the current president of the Federal Bar Council. "Judge Livingston's approach to law exemplifies . . . Hand's legacy, a recognition that the law and legal systems—the drivers of our jurisprudence—are products of people and that the cases that need to be resolved likewise involve people often operating under difficult circumstances," said Moses. He cited Livingston's decade-long service on New York City's Civilian Complaint Review Board and explained that her early scholarship focused on how to create rules and systems that would help ensure that the police act consistently with the law and with respect to all citizens. "She has a healthy skepticism of judges to always get it right when courts do rule," he said. "Judge Livingston cares deeply about getting the law right." 
Livingston's acceptance speech was a paean to Hand and kicked off the council's Rule of Law Symposium, held on May 7 and 8. Livingston praised the council for the symposium's theme and noted that Justices Stephen Breyer, Neil Gorsuch, and Sonia Sotomayor had recently spoken about the rule of law at programs outside of the Supreme Court. "This impulse to get back to basics—to recall our foundational commitments, democracy, the rule of law—no doubt stems in part from the traumas of the past year," she said. 
In preparing her remarks, Livingston said, she read Gunther's masterful 818-page biography, Learned Hand: The Man and the Judge, and she shared some of his core beliefs. "To Hand, education, and particularly an acquaintance with the humanities, was important to the health of democracy, not for its credentialing, nor even for its content precisely, but for the sensibility he believed it produced," she said. "The mutual confidence among Americans on which all else depends, he said, can be maintained only by an open mind and a brave reliance upon free discussion. Education, he thought, promoted free thought and free speech and ultimately democracy itself."
Livingston made clear that Hand's legacy continues to inform and inspire her. "On my court, one of my duties—a duty I took an oath to fulfill—is to deliberate," she said. "And there is no judge among those on my bench, I believe, who hasn't discovered that, as Hand put it, the joint judgment of three is worth much more than three times the judgment of one. In practice, the willingness to entertain the possibility that one might be wrong is our surest safeguard against mistake. But Hand also recognized this spirit, this willingness to entertain the views of others, to listen, to remain ever aware that one might not be right is a fragile thing. And Hand famously believed that if the spirit were to die among the people, no constitutions, no law, no court could save it."
Livingston beseeched her audience to remain inspired by the award's namesake: "If we are willing to undertake Hand's labor of thought of self-examination, if we can remain open to contrary views, as Hand put it, try to see with others' eyes, I have great confidence that we will be celebrating the rule of law for many years to come."