Ex. Federal Government - Semester in Washington DC: Fieldwork
Course Number

L8001
Curriculum Level

Upperclass
Areas of Study

Administrative Law and Public Policy, Clinics, Externships, and Experiential Learning
Type

Externship
Additional Attributes

Experiential Credit
Section 003 Information
Instructors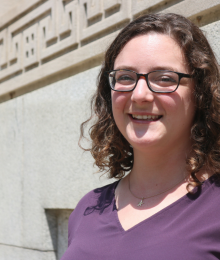 Nicole G. Tortoriello
Lecturer in Law
Section Description
Externs will work full time (a minimum of 40 hours per week) at their externship field placements from January through May. Placement supervisors will be leaders in their field who are committed to ensuring a quality learning experience for students and who will collaborate with Columbia faculty to create a learning agenda that complements the seminars.

An SJI staff member will meet with students during the semester to discuss their field placement experiences.
School Year & Semester

Spring 2022
Points

8
Method of Evaluation

Other
J.D Writing Credit?

No
Learning Outcomes
Primary

Students will learn the unique challenges and responsibilities of ethical law practice in the federal government and D.C.-based not-for-profits.
The students will discuss statutory and other sources of ethical rules for federal government employees and public interest lawyers and opportunities for reform.
Students will have engaged in a critical examination of the multiple roles lawyers play in and with federal government offices and will have looked at these roles both substantively and through reflective writing.
Students will have acquired an understanding of judicial, legislative, policy, and/or administrative processes.
Students will also set their own learning goals for their individual placements.
Course Limitations
Instructor Pre-requisites

None
Instructor Co-Requisites

None
Recommended Courses

None
Other Limitations

Limited to students admitted to the full-semester Externship on the Federal Government in Washington, DC.
Other Sections of Ex. Federal Government - Semester in Washington DC: Fieldwork
School Year & Semester
Fall 2021
Instructors
Director of Government Programs
School Year & Semester
Fall 2021
Instructors

School Year & Semester
Spring 2022
Instructors

School Year & Semester
Fall 2021
Instructors

School Year & Semester
Spring 2022
Instructors

Back to course search