Ex. Federal Government - Semester in Washington DC: Seminar on Federal Government Lawyering
Course Number

L8001
Curriculum Level

Upperclass
Areas of Study

Administrative Law and Public Policy, Clinics, Externships, and Experiential Learning
Type

Externship
Additional Attributes

Experiential Credit
Section 002 Information
Instructors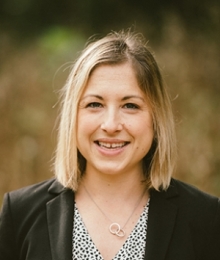 Kira Antell
Lecturer in Law
Section Description
The academic component of the D.C. externship program explores the role of lawyers in the federal government. The course is designed to complement students' externship placement by providing a broad perspective on government institutions and an opportunity to analyze the complex legal, ethical, and political dynamics that government lawyers face. The class will consider the process of policymaking, the unique skills required of government attorneys, and the interaction of the government branches, institutions, and interest groups that contribute to policymaking in modern times. Regular guest speakers will give insight into the practice of government lawyering and discuss current issues of law and policy.
School Year & Semester

Spring 2022
Points

3
Method of Evaluation

Paper
J.D Writing Credit?

Minor (automatic)
Learning Outcomes
Primary

Students will learn the unique challenges and responsibilities of ethical law practice in the federal government.
The students will discuss statutory and other sources of ethical rules for federal employees and opportunities for reform.
Students will have engaged in a critical examination of the multiple roles lawyers play in federal government offices and will have looked at these roles both substantively and through reflective writing.
Students will have acquired an understanding of judicial, legislative, and/or administrative processes.
Students will also set their own learning goals for their individual placements.
Course Limitations
Instructor Pre-requisites

None
Instructor Co-Requisites

None
Recommended Courses

None
Other Limitations

Limited to students admitted to the full-semester Externship on the Federal Government in Washington, DC.
Other Sections of Ex. Federal Government - Semester in Washington DC: Seminar on Federal Government Lawyering
School Year & Semester
Fall 2021
Instructors
Director of Government Programs
School Year & Semester
Spring 2022
Instructors

School Year & Semester
Fall 2021
Instructors

School Year & Semester
Spring 2022
Instructors

School Year & Semester
Fall 2021
Instructors

Back to course search