Legal Philosopher Joseph Raz Honored at Columbia Law School Conference
Legal Philosopher Joseph Raz Honored at Columbia Law School Conference
A multigenerational gathering of scholars and acolytes discussed the longtime Columbia Law professor's outsized influence in legal theory and philosophy.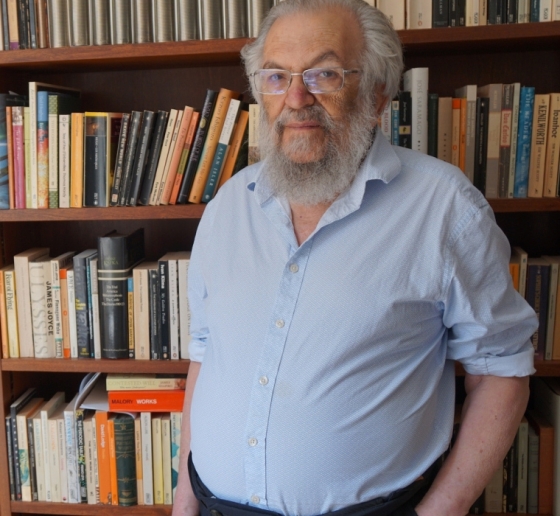 Legal philosophers from Columbia Law School helped organize a recent conference to interrogate and celebrate the legacy of one of their field's titans, longtime Columbia Law Professor Joseph Raz, who died in May 2022 at the age of 83. As part of the Twin Conferences in Tribute to the Philosophy of Joseph Raz, co-sponsored by the Program on Ethics & Public Life, Cornell University, prominent legal philosophers, scholars, and Raz disciples gathered at Columbia Law School from September 22 to 24 and at King's College London, from October 27 to 29 to present papers (see below) and discuss his work. 
Raz was renowned for his prolific scholarship that offered new insights into the nature of law and legal reasoning, as well as the relationship between law, morality, and freedom.
"Raz is one of the most influential philosophers in the law and philosophy space, and there are very few who have had such a wide-ranging significance," says Associate Professor Mala Chatterjee, who first encountered Raz at colloquiums she attended while simultaneously pursuing a J.D. and Ph.D. in philosophy at New York University. "He was an inspiring figure from early on in my graduate school journey as I began building my identity as a legal philosopher," she says.
Chatterjee along with Associate Professor Ashraf Ahmed, who both joined the Law School's faculty in 2022, were members of the conference's steering committee. They are the founders and co-directors of the Law School's new Law and Philosophy Program, which supports the exploration of philosophical issues vis-à-vis legal institutions. The program's activities include an annual legal-theory conference and a Law and Philosophy workshop series during the academic year.
The Raz conference served as the unofficial kickoff of the Law and Philosophy Program. "It was an opportunity for us to relaunch Columbia Law in the broader legal philosophy world as a place that cares about this area of study and inquiry," says Chatterjee. "It was pretty awesome to do this while getting to honor one of the most important legal philosophers of all time."