Secretary of State Antony Blinken '88 to Speak at Law School Graduation
Secretary of State Antony Blinken '88 to Speak at Law School Graduation
Blinken will deliver the keynote address to the graduating Class of 2021 during the April 29 online graduation ceremony.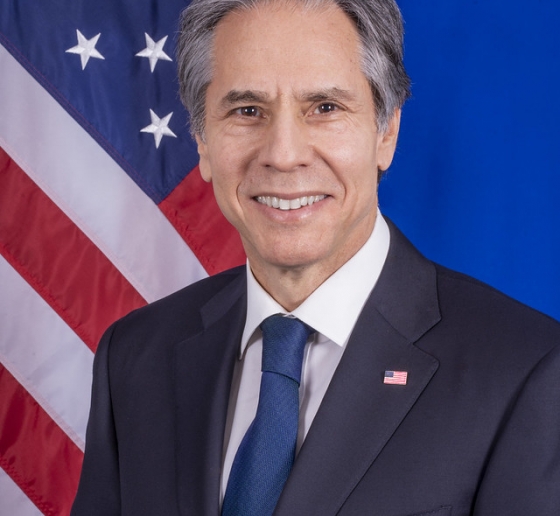 New York, March 30, 2021—U.S. Secretary of State and alumnus Antony J. Blinken, Class of 1988, will speak at Columbia Law School's 2021 graduation ceremony, which will take place on April 29. 
In announcing the news to the Columbia Law community today, Gillian Lester, Dean and Lucy G. Moses Professor of Law, said, "It is a high honor for me to announce that this year's graduation keynote speaker will be U.S. Secretary of State Antony J. Blinken '88. Having reached the highest levels of government service—including stints as deputy secretary of state and deputy national security advisor in the Obama administration—Secretary Blinken is among the Law School's most distinguished graduates and was awarded the Medal for Excellence in 2016. He has been instrumental in defining U.S. foreign policy for decades and has championed the essential role of the law in shaping international affairs and promoting peace and stability around the world. I look forward to Secretary Blinken's remarks and to a vibrant celebration of this year's graduates."
Blinken was sworn in as the 71st secretary of state on January 26, 2021.
In addition to Blinken and Lester, other speakers will include Associate Professor Maeve Glass '09, recipient of the 2021 Willis L.M. Reese Prize for Excellence in Teaching, J.D. class speaker Oluwatumise "Tumise" Asebiomo '21, and LL.M. class speaker David Taylor Dayton Jr. '21.
The graduation ceremony can be viewed here on April 29.