Meet 'Columbia Law Review' Editor in Chief Oluwatumise Asebiomo '21
Meet 'Columbia Law Review' Editor in Chief Oluwatumise Asebiomo '21
Empowered and honored by her role leading the 119-year-old journal, Asebiomo says her mission is to publish scholarship that raises diverse voices and ideas.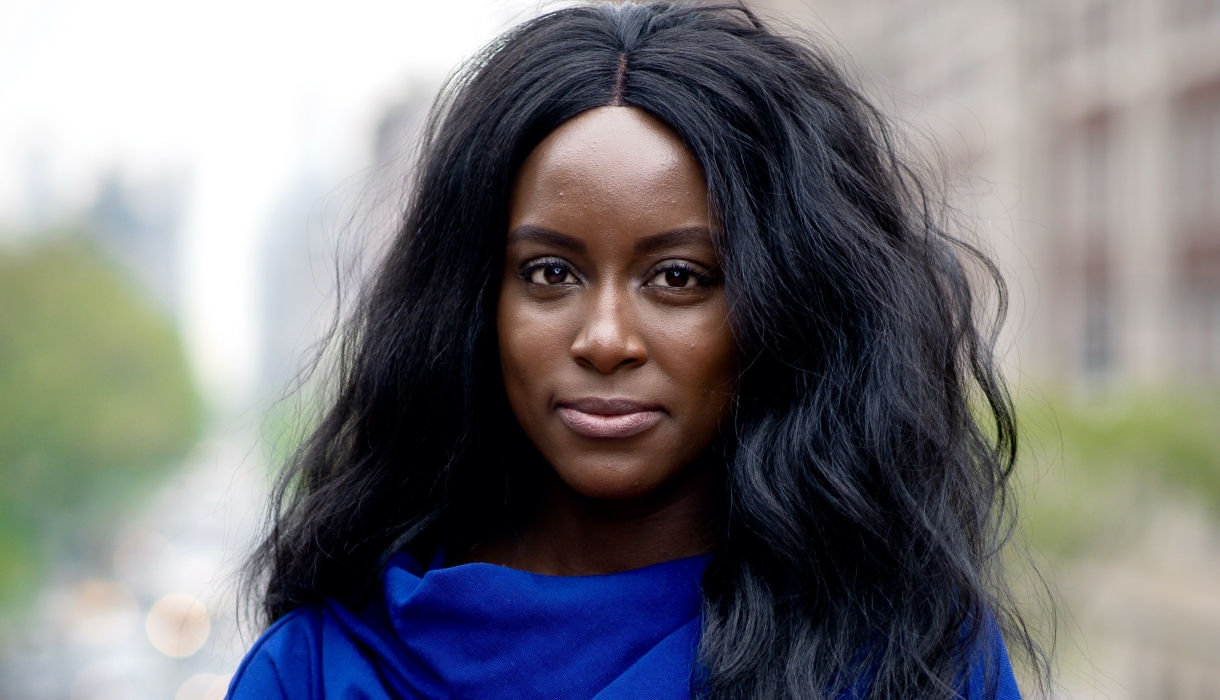 Oluwatumise Asebiomo '21, who was appointed editor in chief of the Columbia Law Review in February, is motivated by intellectual challenges. It's the reason she enrolled at Columbia Law School and why she applied to join the influential journal at the end of her 1L year. "I wanted to be part of the law review because of its excellence in scholarship and the consequentiality of its work," says Asebiomo. "Contributing to the editorial process and management of the publication is an active form of learning."
During her first year on the law review, Asebiomo was responsible for editing and substantiating articles by leading scholars from around the world for publication. "You're going through all the footnotes and body text, making sure the sources accurately reflect the points they are supporting and that the arguments being advanced are sound," she says. "It was more rigorous than I anticipated, but more interesting, too. I was delving into progressive scholarship, engaging intensely, and thinking critically."
Asebiomo found the responsibilities empowering. "People were trusting and depending on me. I had to perform not only for myself, but for the institution. The law review teaches us to push beyond what we think we know and understand," she says.
"I wanted to be part of the law review because of its excellence in scholarship and the consequentiality of its work," says Asebiomo.
In late 2019, Asebiomo decided that she would like to pursue the role of editor in chief, a position she sees as not only a form of public service but also a pathway for personal and professional growth. "I wanted to give back to the law review—a space in which I had benefited academically, intellectually, and socially—and leverage my skill set for the larger organization," she says. "I liked that the role encompasses administrative as well as editorial responsibilities. I thought I would be an effective and inspiring leader." 
The Lure of the Law
Growing up in southern Georgia, Asebiomo—whom friends and family call Tumise—always had an inkling that law school was in her future. She chose a distinct path from her parents: Her mother, Sade Asebiomo, is a doctor of physical therapy and stay-at-home mom, and her father, Bankole Asebiomo, is a physician specializing in infectious diseases. (He has been working on COVID-19 cases since early March in northern California, where the family now lives.)
While an undergraduate at Princeton University, Asebiomo had a judicial internship at the U.S. District Court for the Eastern District of New York. "It was very eye-opening," she says, "and pushed me to think seriously about a career in the law." But after receiving her bachelor's degree in political science, she decided to spend two years in the compliance department of Barclays. "I was buying time to see if I really wanted to go to law school, and I wanted to remain true to myself in that decision-making process," she says. 
Virtual Leadership 
One month after Asebiomo took the reins of the journal in February, the Law School transitioned to remote learning because of COVID-19, and she returned to Georgia (where her parents still have a home) and made certain the law review stayed on track. In addition to ensuring that the four upcoming issues of the review were sent to the printer on schedule, she and her staff organized membership recruitment programming for the next cycle of law review editors. "Over three weeks in April, we hosted 13 virtual events and reached out to each interested rising 2L individually to offer a 'coffee chat' where they could learn about the law review and have questions answered in a more personal setting," she says.
Asebiomo returned to her apartment in New York in late April to study for exams, and she devoted the first weeks of June to grading and reviewing applications and preparing for law review membership selection from home. (The law review's offices in William C. Warren Hall remain closed because of the pandemic.) "Membership selection is one of the most important things we do each year, and it's an exciting and busy time," she says. 
As the law review begins production for the fall issues and continues the submissions cycle, Asebiomo notes that the publication has long enjoyed a reputation of publishing progressive and groundbreaking scholarship that has engaged with contemporary issues. "Today, COVID-19 and the protests against systemic racism present complex problems, which can inspire creative solutions," she says. "As we continue with our work, I am confident that we will uphold our legacy and continue to publish scholarship that raises diverse voices and ideas that deserve to be heard."
Asebiomo's experience as the treasurer of the Law School's Black Law Student Association (BLSA) gave her some helpful experience in a position of leadership. "The treasurer of BLSA is responsible for fundraising for one of the most well-funded student organizations at Columbia Law. Successful fundraising enables BLSA to host impactful programming and meaningfully supports its membership," says Asebiomo, who notes she learned about fundraising as an undergraduate at Princeton University, where she was involved with annual giving.
As the second African-American woman to lead the Columbia Law Review, Asebiomo appreciates the significance of her appointment. "Serving as editor in chief as a Black woman is an example of multidimensional leadership," she says. "It's an honor to be in this role—truly, it's quite lovely and legitimizing. It's helped me be an even more authentic version of myself and enabled me to continuously engage in the thought exercises that are so necessary to being a conscious individual."
(Photo credit of Oluwatumise Asebiomo: Chevaun Samuels '20)
Learn about former editors in chief of Columbia Law Review below.