Samuel Truesdell '21: 2021 Harlan Fiske Stone Moot Court Finalist
Samuel Truesdell '21: 2021 Harlan Fiske Stone Moot Court Finalist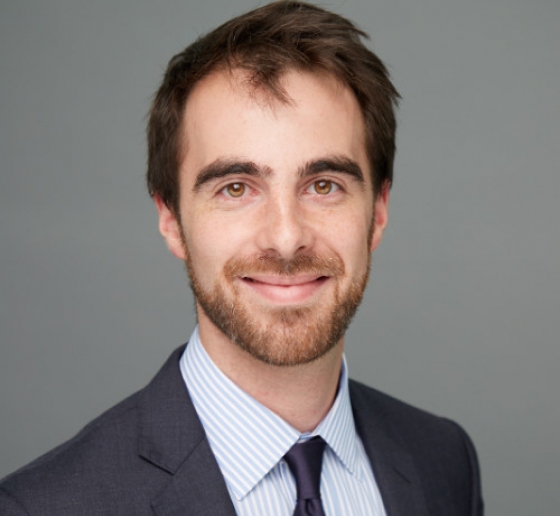 Samuel Truesdell '21 compares crafting an argument in a moot court competition to putting together a puzzle.
"There are all these different pieces that fit together," he explains. "You have to figure out what the law is, what the policies are behind the law, and how all that loops back into a specific case."
Truesdell discovered he loved the problem-solving aspect of appellate as a 1L when he competed in the Native American Law Student Association Moot Court; he returned to the organization the next year to serve as an editor. 
"I wanted to improve my oral advocacy," he says. "I get really nervous with public speaking."
Commanding a room may not come naturally to Truesdell, but he's learned to overcome his anxiety with preparation. "Part of the nerves are worrying that you're going to get a question you've just never thought about," he explains. 
Now, he is putting all that he's learned into practice as a finalist in the 2021 Harlan Fiske Stone Moot Court Competition.
Truesdell grew up in Cambridge, Massachusetts. He attended the University of Massachusetts Amherst and, driven in part by what he felt was the flawed U.S. response to the events of 9/11, decided to major in political science and Middle Eastern Studies.
"I was really affected by all the news about torture and human rights abuses," he says. "I felt like we were in a moment in American history where there was a sort of shift in societal expectations and norms."
After college, Truesdell tracked political developments in the Middle East as an analyst at Dataminr, an artificial intelligence company that provides information about emerging risks. The work made him wonder about the legal basis for some of the U.S. actions he was researching.
"I realized the law was the thread running through what I'd been interested in since I started college," he says. 
"I really enjoy the process of researching a legal issue, trying to find the strongest argument to support a position and the biggest weaknesses in that position, and crafting a narrative around that."
—Samuel Truesdell '21
Truesdell chose to attend Columbia Law School after his mentor and adjunct professor from UMass, Robert J. Rosen '72, introduced him to Matthew C. Waxman, Liviu Librescu Professor of Law. Here, Truesdell has focused on separation of powers issues, including by serving as a research assistant to Gillian Metzger '96, Harlan Fiske Stone Professor of Constitutional Law, on administrative agency actions. 
"I'm interested in relations between the branches—how the law exists in a framework to shape political interactions," he explains. 
As a competitor in the Harlan Fiske Stone Moot Court, Truesdell has drawn on his experiences as a judicial intern for U.S. District Court Judge Ketanji Brown Jackson of the District of Columbia. 
"That was really helpful for my legal research and writing," he says. "When I first started doing legal writing, it was very jumbled. Precision is important." 
After graduation, Truesdell will start a position as a litigation associate in the New York offices of Fried, Frank, Harris, Shriver & Jacobson. Eventually, he hopes to work for the government, perhaps in the U.S. Department of Justice. Moot court has helped him hone his natural affinity for trial work.
"I really like researching and constructing an argument," he says. "That's what comes easiest to me."