Reintroducing 'Beyond Unprecedented'
Reintroducing 'Beyond Unprecedented'
Co-hosts Professor Eric Talley and Millstein Center Research Fellow Kate Waldock '23 are joined by NPR's Stacey Vanek Smith JRN '03 to introduce the second season of Columbia Law School's podcast Beyond Unprecedented: The Post-Pandemic Economy.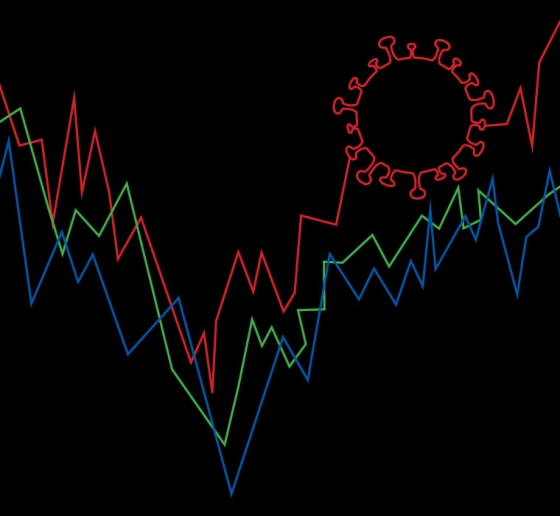 As we head into the third calendar year of the pandemic, the unprecedented has led to the unpredictable. Along with mass layoffs, people quit at unheard of rates; stocks soared; short sellers lost out to Redditors; and issues surrounding climate change and diversity took on more prominence—including in the boardroom. But are these just trends, or are they here to stay? And when it comes to making corporations more sustainable and diverse, is real change even possible? In season 2 of Beyond Unprecedented, leading experts discuss these questions and more and examine law, business, and capital markets in a world changed by COVID-19. 
Co-hosts Professor Eric Talley and Kate Waldock '23 kick off the season with NPR's Stacey Vanek Smith JRN '03 to discuss what constitutes the new normal in the economy and preview upcoming episodes. Download the transcript.
Stay tuned for new episodes of Beyond Unprecedented. Subscribe on Apple Podcasts, Spotify, or wherever you get your podcasts, and learn more about the series.
Meet the Experts
Stacey Vanek Smith JRN '03 is the co-host of National Public Radio's (NPR) podcast The Indicator From Planet Money and a correspondent for Planet Money, where she has followed economic stories around the globe. Prior to joining NPR, Smith worked for Marketplace, where she was a correspondent and fill-in host. In that role, Smith was part of a collaboration with The New York Times where she explored the relationship between money and marriage. Smith's first book, Machiavelli for Women: Defend Your Worth, Grow Your Ambition, and Win the Workplace, was published in September 2021. Smith is a native of Idaho. She has a B.A. in comparative literature and creative writing from Princeton University and an M.S. in broadcast journalism from Columbia University.
"Work has been such a central part of American life. . . . It's how we define ourselves . . . the work ethic. It's almost like a religion, and it's been really fascinating to watch that shift."
—Stacey Vanek Smith
Eric Talley, Isidor and Seville Sulzbacher Professor of Law, writes and researches at the intersection of corporate law, governance, and finance. As a co-director of the Ira M. Millstein Center for Global Markets and Corporate Ownership, Talley shapes research and programs focused on the future of corporate governance and performance. Talley is a frequent commentator in the national media, and he speaks regularly to corporate boards and regulators on issues pertaining to fiduciary duties, governance, and finance. He is a graduate of the University of California, San Diego, and he earned a J.D. and a Ph.D. in economics from Stanford University. Talley also hosted the first season of Beyond Unprecedented.
"It's just not surprising on some level to see people test boundaries, because they've always done that in financial markets. It's just that the number of unclear boundaries that we have right now just seems enormous."
—Professor Eric Talley
Kate Waldock '23 is a research fellow at the Ira M. Millstein Center for Global Markets and Corporate Ownership and is the first student to take part in the Academic Scholars Program at Columbia Law School, where she is pursuing a J.D. She was previously an assistant professor of finance at the Georgetown University McDonough School of Business. From 2017 to 2020, Waldock served as the co-host, with Luigi Zingales, of the economics podcast Capitalisn't. On the last season of Beyond Unprecedented, she was a featured guest on episode three, "A New Chapter for Bankruptcy?" Waldock's research interests include bankruptcy, corporations, and banking. Waldock has a B.A. in economics from Harvard University and a Ph.D. in finance from New York University.
"A lot of people—it wasn't just me—thought that 90% of the businesses in the U.S. would go bankrupt. And the last thing that I saw coming was this massive increase in stock prices."
—Kate Waldock '23