Beyond "Unprecedented": A New Chapter for Bankruptcy?
Beyond "Unprecedented": A New Chapter for Bankruptcy?
In episode three of Columbia Law's new limited podcast series, hosted by Professor Eric Talley, Professor Ed Morrison and research fellow Kate Waldock talk about whether bankruptcy can be a lifeline for companies to survive the economic crisis, rather than a death knell—and if there is a coming surge of bankruptcy filings from businesses and individuals alike.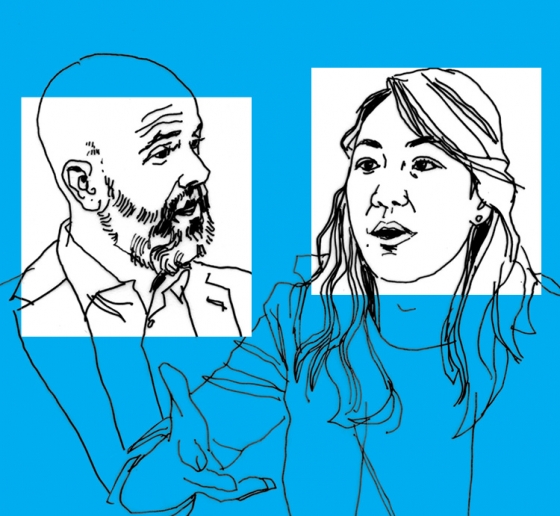 When the pandemic shuttered businesses and triggered layoffs, an increase in bankruptcy filings seemed inevitable, and, sure enough, a number of household names, including Hertz and J. Crew, filed for Chapter 11. Is bankruptcy—a process that Professor Edward R. Morrison describes as "byzantine"—the best solution for businesses crushed by 2020's economic woes? And, as the crisis continues, is a wave of personal bankruptcies on the horizon? 
In the third episode of Beyond "Unprecedented," host Eric Talley delves into how bankruptcy could help businesses rather than foreshadow their demise. Morrison, a bankruptcy expert, and Kate Waldock, an economist and research fellow at the Millstein Center for Global Markets and Corporate Ownership, suggest that many companies that declared bankruptcy in 2020 were already ailing and that as the COVID-19 pandemic drags on, there is still too much economic uncertainty to make bankruptcy restructuring a viable option. 
(Download a transcript.)
Meet the Experts
Edward Morrison is the Charles Evans Gerber Professor of Law. He is an expert in bankruptcy law and corporate finance, has published in journals such as the American Economic Review and Journal of Law and Economics, and is co-author of a leading bankruptcy casebook. He is also co-director of Columbia's Richman Center for Business, Law, and Public Policy. Before coming to Columbia, Morrison clerked for Justice Antonin Scalia and Judge Richard Posner. He received a J.D., M.S., and Ph.D. from the University of Chicago and a B.S. from the University of Utah.
"The fundamental goal of bankruptcy is to save businesses that are worth more alive than dead."
—Professor Edward Morrison
Kate Waldock is a research fellow with the Millstein Center for Global Markets and Corporate Ownership and is the first student to take part in the Academic Scholars Program at Columbia Law, where she is pursuing her J.D. She was previously an assistant professor of finance at Georgetown's McDonough School of Business. Her research interests include bankruptcy, corporations, and banking. Waldock has a bachelor's degree in economics from Harvard University and a Ph.D. in finance from New York University.
"The bankruptcy code is very inflexible when it comes to the treatment of leases. So I would introduce a little bit more flexibility there."
—Kate Waldock
Eric Talley, Isidor and Seville Sulzbacher Professor of Law, writes and researches at the intersection of corporate law, governance, and finance. As a co-director of the Ira M. Millstein Center for Global Markets and Corporate Ownership, Talley shapes research and programs focused on the future of corporate governance and performance. Talley is a frequent commentator in the national media, and he speaks regularly to corporate boards and regulators on issues pertaining to fiduciary duties, governance, and finance. He is a graduate of the University of California, San Diego, and earned his J.D. and Ph.D. in economics from Stanford University
"Crises are moments to rethink, in almost a global way, what you're doing. So, on some level, you want these companies to think: How did we get to where we are now, and are there different things that we can do going forward?"
—Professor Eric Talley
About the Series
Beyond "Unprecedented": The Post Pandemic Economy is produced by the Columbia Law School Office of Communications, Marketing, and Public Affairs in conjunction with the Millstein Center for Global Markets and Corporate Ownership.