Beyond Unprecedented: Nothing Ventured, Nothing Gained
Beyond Unprecedented: Nothing Ventured, Nothing Gained
The high-risk, high-reward venture capital industry is also highly white and highly male. But could V.C. deals be structured differently to mitigate implicit bias and give an equal shot to women and people of color?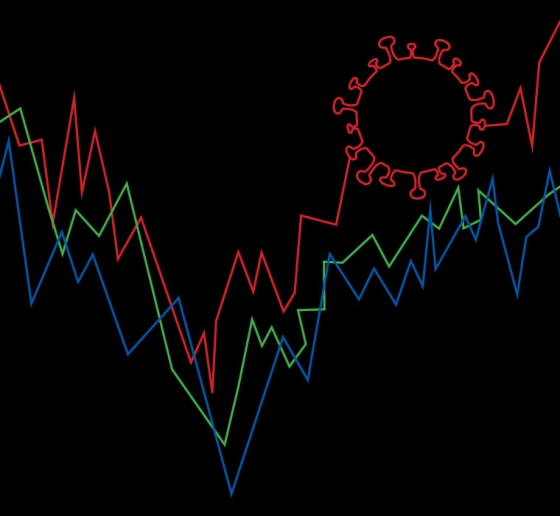 Less than 5% of venture capital funding—the oxygen for innovative startups—goes to companies with founders of color and women founders. Women who do get that backing may not get equally favorable terms as male founders. One proposal to address implicit bias is the "diversity rider," which asks V.C. partners to include investors of color in their deals. Can the V.C. term sheet— the nuts and bolts of venture capital investment—include tools to open up access? 
Professor Eric Talley and Research Fellow Kate Waldock '23 are joined by Columbia Law School Professor Talia Gillis and co-founder of Act One Ventures Alejandro Guerrero to discuss how to build racial and gender equity into venture capital deals. Download the transcript.
Subscribe on Apple Podcasts, Spotify, or wherever you get your podcasts, and learn more about the series.
Meet the Experts
Talia Gillis, an associate professor of law at Columbia Law, studies the law and economics of consumer markets. She is interested in household financial behavior and how consumer welfare is shaped by technological and legal changes. In her research, she has studied the impact of regulatory tools such as financial disclosures and fiduciary duties on consumer welfare. She also uses insights from psychology to empirically study the way households manage their financial ebbs and flows. Some of her recent work considers how artificial intelligence—and consumer fintech more broadly—is affecting consumers and raises distributional concerns. Gillis joined the Columbia Law faculty in 2020. She completed an S.J.D. at Harvard and is pursuing a Ph.D. in economics. At Harvard, she was a John M. Olin Fellow in Empirical Law and Economics, a Terence M. Considine Fellow in Law and Economics, and a Program on Negotiations Fellow. She clerked for Deputy Chief Justice Hanan Melcer of the Supreme Court of Israel. In November, Gillis won the 2022 American Association of Law Schools Scholarly Papers Competition for her paper "The Input Fallacy" (Minnesota Law Review, forthcoming).
"We may see a divergence in the outcomes of these female-founded and male-founded companies because of these provisions that affected the decision-making within the company at early stages."
—Professor Talia Gillis
Alejandro Guerrero is a co-founder and general partner at Act One Ventures, a Los Angeles-based early-stage venture capital firm that invests in business software. Since 2015, the team of Guerrero and Michael Silton have raised $65 million in assets under management and have invested in more than 40 companies. Guerrero is the creator of the Diversity Term Sheet Rider for Representation at the Cap Table and the Diversity Riders podcast. Seventy percent of Act One Ventures' portfolio consists of founders who are people of color, LGBTQ+ people, or women. Previously, Guerrero was the co-founder and CEO of Uniq Apps and co-founder of Live Entertainment Network, an interactive video player platform that helped artists monetize live shows on a "premium-content-only" destination. Guerrero takes an empathetic approach to the challenges founders face raising money and building startups.
"There's just too much information out there at this point now that very clearly shows, if you want to build great companies that outperform others, then you need to have a diverse culture. And I believe that that begins not when you start hiring your first 10 or 15 employees, but when you're doing your very first round of financing."
—Alejandro Guerrero
Eric Talley, Isidor and Seville Sulzbacher Professor of Law, writes and researches at the intersection of corporate law, governance, and finance. As a co-director of the Ira M. Millstein Center for Global Markets and Corporate Ownership, Talley shapes research and programs focused on the future of corporate governance and performance. Talley is a frequent commentator in the national media, and he speaks regularly to corporate boards and regulators on issues pertaining to fiduciary duties, governance, and finance. He is a graduate of the University of California, San Diego, and he earned a J.D. and a Ph.D. in economics from Stanford University. Talley also hosted the first season of Beyond Unprecedented.
"Access to capital is critical for creating an equitable society, and yet the barriers that exist are persistent and longstanding."
—Professor Eric Talley
Kate Waldock '23 is a research fellow at the Ira M. Millstein Center for Global Markets and Corporate Ownership and is the first student to take part in the Academic Scholars Program at Columbia Law School, where she is pursuing a J.D. She was previously an assistant professor of finance at the Georgetown McDonough School of Business. From 2017 to 2020, Waldock served as the co-host, with Luigi Zingales, of the economics podcast Capitalisn't. On the last season of Beyond Unprecedented, she was a featured guest on episode three, "A New Chapter for Bankruptcy?" Waldock's research interests include bankruptcy, corporations, and banking. Waldock has a B.A. in economics from Harvard University and a Ph.D. in finance from New York University.
"We would expect that if markets are rational, then if a female founder, for example, is being mistreated by one V.C. firm, then another V.C. firm, seeing their potential, should just step in and offer them better terms or lower prices. So why isn't that happening?"
—Kate Waldock '23