My Virtual Summer Job: Public Interest Intern
My Virtual Summer Job: Public Interest Intern
Columbia Law School students who worked from home this summer for social justice and public service organizations performed meaningful work while honing their lawyering skills.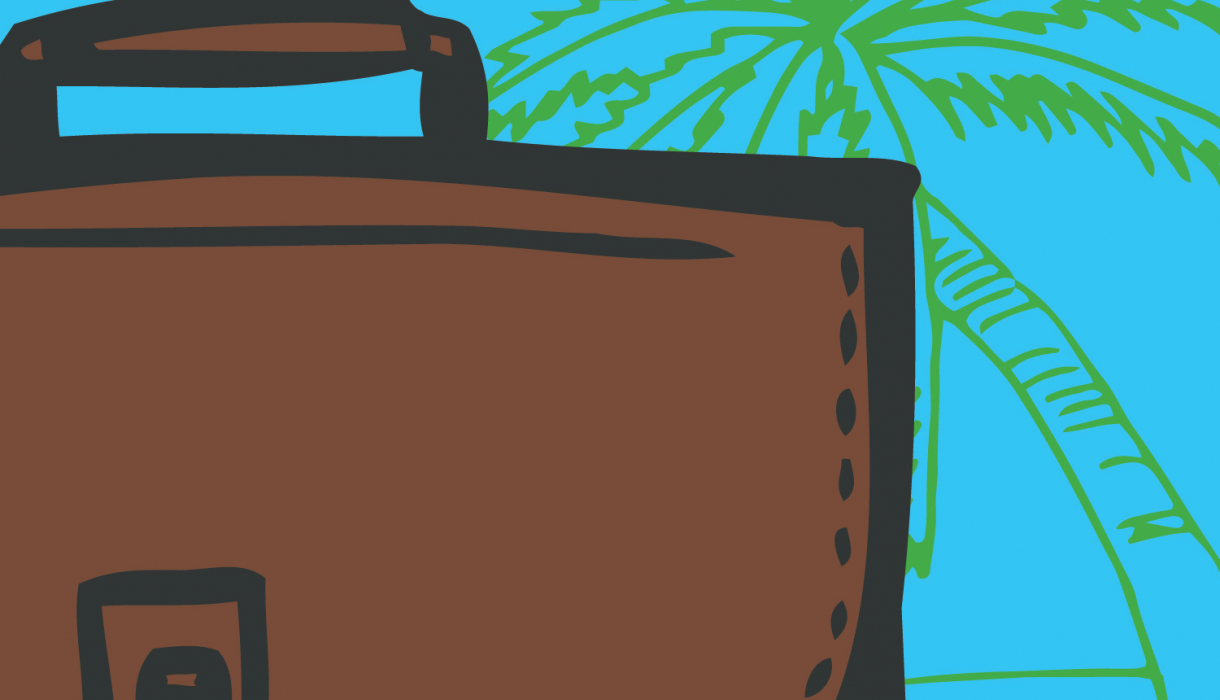 Kiara Rogers '22 spent the summer of 2020 working for the ACLU of Virginia from her parents' house in Richmond, Virginia. "I think it was probably the best summer internship experience I've had despite being remote," she says. "The ACLU was wonderful with creating a virtual environment where I could connect and bond with the staff and perform critical work related to COVID-19 and the protests following the killing of George Floyd in Minneapolis." And, she adds, "I appreciated that they loaned me a laptop for the summer and sent me some swag."
Hundreds of Columbia Law students worked remotely this summer for public interest and public service organizations. Some, like Rogers, kept their original positions, but others lost their jobs because of the fallout from COVID-19. "This spring presented unique challenges for our students—both in securing public interest, human rights, and government summer internships and then preparing for remote work experiences," says Assistant Dean and Dean for Social Justice Initiatives and Public Service Lawyering Erica Smock. 
Smock and other Law School administrators and professors went into high gear to create 83 positions with outside employers and 51 positions for students as research assistants for professors or organizations with which they are associated. The Guaranteed Summer Funding program was expanded also. "With support from the Office of Social Justice Initiatives, Office of Career Services, Office of Judicial Clerkships, Student Affairs Administration, faculty, alumni, and others, our students have had rewarding and interesting summers while serving the greater good," adds Smock.
Regardless of how they found their summer internships, students report that their employers made every effort to make them feel part of a team and help them develop essential lawyering skills. Madeleine Durbin '21, who worked from home in Philadelphia for the Southern Center for Human Rights in Atlanta, says her internship kicked off with a comprehensive four-day orientation introducing her and 11 other interns to the organization's capital and litigation practices. "We had in-depth trainings on communication skills, where we learned how to take calls from people seeking help from the Southern Center, and how to talk with clients who are up for parole," she says. The interns also got to know each other and meet members of the staff, including the public policy experts, at Zoom lunches each Friday.
Unlike previous Southern Center summer interns (such as her Columbia Law Review colleague Mary Marshall '20), Durbin was unable to visit prisons for in-person meetings with clients because of the pandemic. She conducted telephone conversations with incarcerated clients but missed the chance to develop her oral advocacy skills by arguing on their behalf before a parole board. Still, she says, "The Southern Center did a good job making the internship as fulfilling as possible considering the situation." Durbin put together written packets for the parole board to read. "You use the opportunity to tell a compelling story about who your clients are," she explains.
Isaiah Strong '22, a member of the initial cohort of Public Interest/Public Service Fellows, had been looking forward to a summer of fun in Chicago while working at Loevy & Loevy, a civil rights law firm that specializes in representing whistleblowers and cases involving claims based on wrongful conviction, police brutality, and unlawful arrests and searches. Instead, he worked for the firm from his parents' home in a Minneapolis suburb. Strong spent much of the summer researching and drafting motions for wrongful-conviction civil suits for people who had been recently exonerated or freed from prison. "I was somewhat surprised because I was drafting motions that are part of actual court of appeals briefs and actual court cases," he says. "It was a bit intimidating because I didn't really know what I was doing when I started, so it's been very educational and rewarding."
In addition, Strong had direct client contact, albeit remotely. "I sat in on a few Zoom depositions and a couple of potential client meetings with people who we think might be good candidates for a class action suit or as a representative in a particular case," he says.
Being in Minnesota meant he was with family and friends in the aftermath of the police killing of George Floyd. "I cannot tell you how many times I have been down to the memorial where George was actually killed," he says. "It's not desolate or desperate at all. It's just this beautiful place where everyone's coming together to show their support and strength that the community has. I'm really glad that I have been here to be part of the rebuilding process and the good change that is coming."
Brenda Gonzalez Rueda '21 returned home to California in March, when the Law School transitioned to remote classes, and she was concerned about the logistics of having a long-distance summer internship with the Immigration Practice of The Bronx Defenders in New York. "But they were very accommodating about my being in a different time zone," says Gonzalez Rueda, who chose The Bronx Defenders because of their pioneering work in holistic defense. "They have a unique expertise in assessing and mitigating the immigration consequences of someone's contact with the criminal justice system or family court."
Gonzalez Rueda missed having face-to-face interactions with clients. The previous summer, she worked for the Florence Immigrant & Refugee Rights Project, which entailed commuting to an office in Florence, Arizona, and long drives to detention centers to meet with immigrants and asylum seekers facing deportation. But with no commute, she used the time to build rapport with clients over the phone and for other aspects of her casework. She researched country conditions for asylum seekers the Bronx Defenders were representing—an essential part of presenting arguments for why they'd be in danger if they return to their home country. "I also did research on decisions by the Second Circuit in relation to criminal convictions and their effect on whether someone can qualify for a visa or legal relief to stay in the United States," she says.
The cancellation of a Big Law summer associate program turned into an unexpected opportunity for Louis Enriquez-Serano '22. He reached out to Andrea Saavedra '06, assistant dean of judicial clerkships, and applied for an internship with Judge Eric R. Komitee of the Eastern District of New York. "I learned a ton. I've never worked this hard in an internship before," says Enriquez-Sarano of his summer serving alongside the judge's three clerks. "The court depended on me doing my research correctly, so it felt very high stakes," he says. In the end, the experience helped him solidify his choice to do litigation. "It was very valuable on the career front and learning a little bit more about how to be a lawyer, both from the judge and from the clerks, who are all practicing lawyers. . . . Having three or four different mentors in the job—that's really invaluable."
The pandemic helped all of the students gain perspective on their career choices. Rogers says she could not imagine a better time to have interned for the ACLU of Virginia. "The work they were doing this summer in reaction to current events aligned perfectly with my interests," she says. "They filed a lawsuit against the city of Richmond Police Department and other law enforcement in response to their use of tear gas and other force against protesters. In preparation for that lawsuit, I was given the responsibility of conducting plaintiff interviews and writing affidavits."
Strong says working from home did not diminish in any way the importance of his internship. "I was worried that if I did not have a good experience I might have to reconsider my goal of being a public interest lawyer," he says. "But the summer was overwhelmingly positive and affirmed that public interest law is the path I want to pursue."