Madeleine Durbin '21: 2021 Harlan Fiske Stone Moot Court Finalist
Madeleine Durbin '21: 2021 Harlan Fiske Stone Moot Court Finalist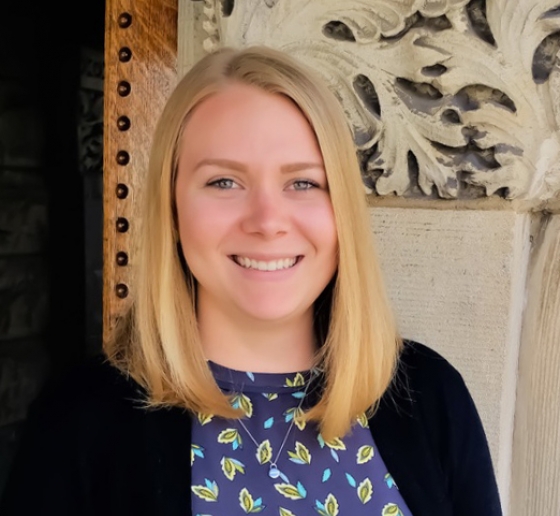 One of the things Madeleine "Maddi" Durbin '21 loves most about moot court is engaging with the judges. That's been a little more difficult during the pandemic, as each round of the Harlan Fiske Stone Moot Court Competition has been over Zoom. But Durbin has found some successful strategies to re-create that important connection.
"I always stand," she says. "I don't argue sitting down. And I still print out all my notes and put them in a binder; I don't work off my computer. I think that helps a lot when I'm looking at my screen: I'm looking at the judges."
So far, her tactics have been successful. Durbin is one of four finalists in the competition, having swept through the previous rounds with her partner, Freya Jamison '21. The women are a winning combination: As 1Ls, they won first place overall at the Latinx Law Students Association (LaLSA) Asylum and Refugee Law National Moot Court Competition and were honored for third-best brief; Durbin also won second-place oralist.
Durbin is accustomed to standing in front of a crowd. She performed choral music growing up and considered continuing her vocal studies in college, but ultimately she decided to major in international relations at Syracuse University. Her studies and international work spurred an interest in human rights, which ultimately led her to consider a career in the law. 
After working for two years at the Association of American Law Schools, Durbin chose to pursue her interests at Columbia Law School, where she's now focused on issues related to mass incarceration. She's served as a research assistant for the Human Rights Institute; worked on capital litigation in Virginia, Georgia, and Alabama; and participated in the Bronx Defenders Externship on Holistic Defense and the Capital Post-Conviction Defense Practicum taught by Lecturer Alexis Hoag. 
"I find that the best way to stay on track is to keep my roadmap of main points at the front of my mind and keep my notes organized [so] I can shuffle between them as quickly as possible."
—Madeleine Durbin '21
Durbin says her 1L moot experience—including Legal Writing with Lecturer Molly Schindler '12 and the LaLSA Moot Court class with Lecturer Alberto Rodriguez '04—prepared her well for the Stone competition. She also credits Lawyering for Change, taught by Susan P. Sturm, George M. Jaffin Professor of Law and Social Responsibility, with helping her think on her feet. 
Durbin was also a 2L teaching assistant for Sturm's Civil Procedure course; she loved fielding questions from her 1L classmates. "I liked having them fire them off at me," she laughs. "I respond better in the moment."
In moot court, Durbin's goal is to address the judges' concerns with her argument.
"I think people would assume your goal is to convince the judges you're right," she says. "But in this sort of competition, they don't necessarily need to agree with your position. They need to know you've answered all their questions."
Durbin will clerk in the Central District of California after graduation. Eventually, she hopes to work as a public defender and then on capital cases. 
"Part of what motivates me to do public interest work is feeling like I'm arguing for something and someone I care about," she says. "When you care about the client, then everything is important."