Inaugural Anti-Racism Grant Recipients and Racial and Social Justice Fellows
Inaugural Anti-Racism Grant Recipients and Racial and Social Justice Fellows
The new grantmaking and fellowship programs are part of the Law School's ongoing commitment to anti-racism in the Columbia community and beyond.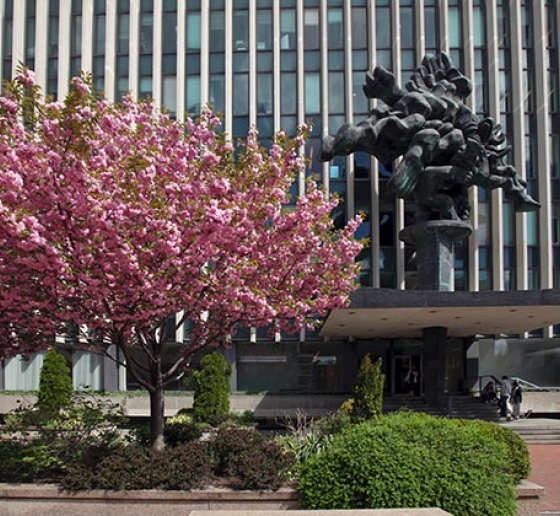 Last summer, Dean Gillian Lester announced the creation of an Anti-Racism Steering Committee composed of faculty, students, and senior administrators to evaluate, coordinate, and strengthen anti-racism efforts across Columbia Law School. As the committee charted a course forward, it quickly prioritized ways to support members of the community in pursuing their own anti-racism projects. 
"The anti-racism grants and racial justice fellowships were conceived in this spirit," says committee chair David Pozen, vice dean for Intellectual Life and Charles Keller Beekman Professor of Law. "They are intended both to support a broad range of new anti-racism work in the Columbia community and to foster a culture committed to anti-racist values."
The Racial and Social Justice Fellowships are open to 2Ls who wish to pursue careers in racial justice or 2L students of color who wish to pursue careers in social justice. 
"These fellowships provide financial assistance to students during their third, crucial year of law school," says Erica Smock, assistant dean and dean for Social Justice Initiatives and public service lawyering. "They also recognize the unique role that lawyers can play in addressing structural racism and social inequality." 
The Anti-Racism Grantmaking program provides financial and non-financial assistance to members of the Law School community who are pursuing projects that address racially subordinating policies, structures, or systems and promote racial equity and inclusion. Five projects were recently awarded grants, with project budgets as large as $15,000. "I am very excited to work with all of our grant recipients and to support their incredible projects," says Director of Student Services Robert Ford, who is administering the grants. "Each brings a different and important perspective to our community's anti-racism work and will undoubtedly make our community stronger, more inclusive, and more informed."
Calls for applications went out earlier this spring, and five fellows and five grant projects were chosen from the dozens of submissions. "It was humbling to see the response to both of these initiatives," says Pozen. "Even in a pandemic, we received an amazing set of applications, and the individuals and projects that were selected are truly remarkable. I am already looking forward to next year's grants and fellowships."
Learn more about the programs and eligibility requirements, and meet the new grant recipients and fellows below. Interviews have been edited and condensed.
Racial and Social Justice Fellows