Inaugural 3C Foundation Scholarship Recipient: Yusuf Kumtepe '20 LL.M.
Inaugural 3C Foundation Scholarship Recipient: Yusuf Kumtepe '20 LL.M.
Created by global international arbitration firm Three Crowns, the scholarship is dedicated to LL.M. students interested in a career in international arbitration.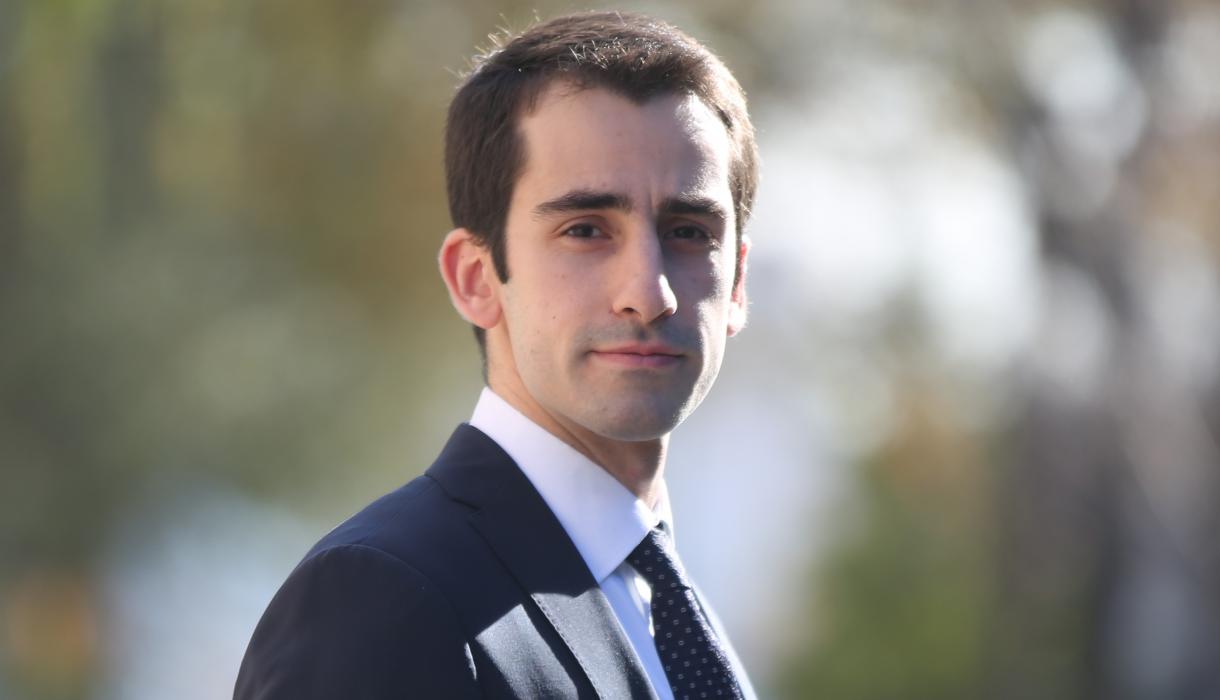 As an associate working on international investment and commercial arbitration matters in Istanbul, Yusuf Kumtepe '20 LL.M. handled disputes dating back to the political turmoil of the 2011 Arab Spring, including a case on behalf of a Turkish company that had not received payment for its work on an infrastructure project in Libya.
The work was "exhilarating," says Kumtepe.
Now, the LL.M. student from Turkey has the opportunity to delve deeper into international arbitration law as the inaugural recipient of the 3C Foundation Scholarship.
 
Filling a Need
The scholarship was created by the 3C Foundation, an independent charity supported by renowned law firm Three Crowns, which is dedicated to the practice of international arbitrations, handling commercial, investment-treaty, and interstate disputes, and has offices in London, Paris, Washington, D.C., and Bahrain. "We created the 3C Foundation Scholarship for law students who have a demonstrated interest in international arbitration, but who come from underrepresented countries and cannot themselves afford an LL.M.," says Todd Wetmore, a founding partner at Three Crowns. "In many emerging economies there is a shortfall in the number of trained arbitration practitioners compared to the number required to meet case demands. The 3C Foundation Scholarship seeks to help address this disparity." The scholarship will be offered through 2021.
The need for more diversity in the field of international arbitration is well documented: According to a 2015 Columbia Journal of Transnational Law article based on data from the International Council for Commercial Arbitration, less than 20 percent of arbitrators are women and between 15 and 20 percent of arbitrators are from developing countries. 
"The new 3C Foundation Scholarship is enormously gratifying on many levels," says George A. Bermann, one of the world's foremost experts on international arbitration, who serves as the Jean Monnet Professor of EU Law, Walter Gellhorn Professor of Law, and director of the Center for International Commercial and Investment Arbitration at Columbia Law School. "It is to be especially applauded in the field of international arbitration—particularly investor-state arbitration—where lack of diversity among actors in the field is acute and recognized as such. It is an honor for Columbia to have been entrusted with administering a program of such great social and professional importance."
Columbia Law School's Dean of Graduate Legal Studies Sylvia T. Polo says the scholarship exemplifies the LL.M. Program's mission to foster a community of international lawyers from diverse backgrounds. "We are thrilled to have Yusuf as the inaugural recipient of the 3C Foundation Scholarship," she says. "His unique background and experiences bring new perspectives to our classrooms and enrich the Law School community."
 
Pursuing a Passion 
Kumtepe, who is originally from Iğdır, a city in eastern Turkey, focused on public international law at Galatasaray University in Istanbul. As an undergraduate student, he competed on and later coached the university's Philip C. Jessup International Law Moot Court team. Kumtepe won the Best Written Memorial Award twice in Turkey's national tournament as a participant and led the school's team to the international octofinals as a coach. 
Kumtepe always planned to return to school for an LL.M., but after earning his bachelor of law degree in 2017, he first worked as an associate at the Kabine Law Office in Istanbul, conducting legal research and drafting memoranda and briefs for international investment and commercial arbitration cases. In addition to his Arab Spring-related international investment cases, he represented Turkish companies in shareholder warranty disputes involving the laws of multiple jurisdictions. He says it is the complex nature of arbitration cases that appeals to him.
"There are very intricate legal issues" in such cases, Kumtepe says.
For his LL.M. studies, Kumtepe chose Columbia Law School because of its reputation in public international law and international arbitration and its top faculty in those fields, including Bermann and Lecturers Kabir Duggal, an attorney at Arnold & Porter Kaye Scholer LLP, and Oliver Thomas Johnson Jr., a judge of the Iran-United States Claims Tribunal in The Hague. 
"Columbia is one of the biggest names that offer the LL.M.," Kumtepe says. "And it's in New York, which is one of the most important sites of arbitration in the world."
 
Building on a Partnership
Three Crowns, which presents itself as the world's first global arbitration firm, has close ties to Columbia Law School. "We are proud that several of our attorneys are Columbia Law alumni," says Wetmore. "Since our founding, we have collaborated closely with the Law School across a variety of initiatives and events."
The firm was founded in 2014 by six partners, one of whom is Columbia Law School alumnus Gaëtan Verhoosel '00 LL.M. '01 J.S.D. In March, Verhoosel delivered the keynote address at the 10th annual Columbia Arbitration Day. Other alumni attorneys on the company roster include Partners Kathryn Khamsi '08 LL.M. and Carmen Martinez Lopez '06 LL.M, Senior Associate Simon Consedine '08 LL.M., and Associate E Jin Lee '16.
Kumtepe, who is also a Fulbright scholar, was on a bus in Istanbul when he received the news from Polo that he had received the inaugural 3C Foundation Scholarship.
"She asked if I could talk and then said as long as I wasn't driving the bus, that would be fine," he says, laughing. "The fact that I was recognized in that way was such a great honor. It was great news." 
# # #
Published December 10, 2019