Introducing Defending the Planet
Introducing Defending the Planet
Can lawyers save the planet? Host Michael B. Gerrard introduces the new limited-series podcast from Columbia Law.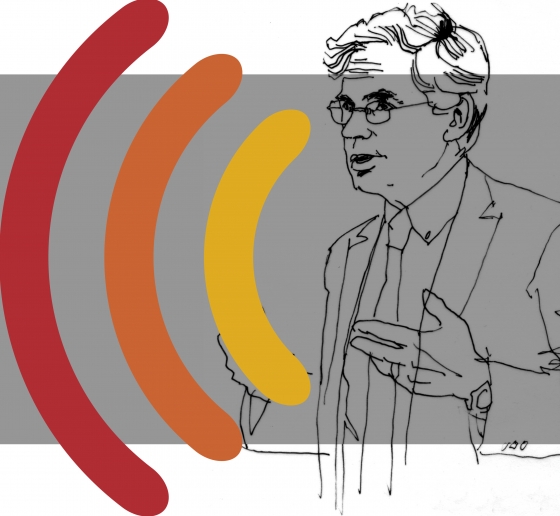 Climate change cuts across every area of law—from property rights to human rights to contracts to constitutional law, international law, administrative law, and corporate governance. In Defending the Planet, Columbia Law experts go beyond the headlines and political ping-ponging to discuss the central role that the law and lawyers can—and must—play in confronting the global climate crisis. 
To kick off the series, host Michael B. Gerrard is joined by prominent environmental journalist Andrew C. Revkin and environmental and climate justice advocate Shannon R. Marcoux '21. They discuss the role of lawyers and combating climate change, why young lawyers should focus on climate law and policy, Columbia University's commitment to addressing climate change across disciplines, and more. Download the transcript here.
Stay tuned for new episodes of Defending the Planet. Subscribe on Apple, Spotify, or wherever you get your podcasts and learn more about the series. 
Meet the Experts
Shannon R. Marcoux '21 was a member of Columbia Law School's Class of 2021. She recently received the Law School's David W. Leebron Human Rights Fellowship, which she will use to fund a year of environmental and climate justice work with Natural Justice. Marcoux was an intern in the Environment and Human Rights Division of Human Rights Watch, an environment fellow at Dejusticia, and a legal intern at EarthRights International. After her fellowship, Marcoux hopes to continue working for grassroots human rights organizations doing community-centered climate justice work. At Columbia Law, Marcoux was an articles editor for the Columbia Human Rights Law Review, director of Specialized Moot Court Programs, and a competitor and coach for the National Environmental Law Moot Court. She received a B.A. from Fordham University. 
"Our response to the climate crisis has to be legislated and litigated, and it requires lawyers at every step of the way."
—Shannon R. Marcoux '21
Andrew C. Revkin JRN '82 is an experienced environmental journalist and the founding director of the new Initiative on Communication and Sustainability at Columbia University's Earth Institute. At Columbia, he is building programs, courses, tools, and collaborations to bridge communication gaps between science and society to cut climate risk and boost social and environmental resilience. Revkin has written on climate change for more than 30 years, mostly reporting for The New York Times. He has also held positions at National Geographic and Discover magazine and won top awards in science journalism along with a Guggenheim Fellowship. Revkin has written books on the history of humanity's relationship with weather, the changing Arctic, global warming, and the assault on the Amazon rainforest, as well as three book chapters on science communication. Two films have been based on his work: Rock Star (Warner Brothers, 2001) and the triple-Golden-Globe-winning 1994 HBO film The Burning Season.
"We think of these issues as solve the problem. But they're not like that. This is the ultimate handoff kind of question."
—Andrew C. Revkin
Michael B. Gerrard, Andrew Sabin Professor of Professional Practice, is the founder and faculty director of the Sabin Center for Climate Change Law. He writes and teaches courses on environmental law, climate change law, and energy regulation. He was the chair of the faculty of Columbia University's Earth Institute from 2015 to 2018. Before joining the Columbia Law School faculty in 2009, Gerrard practiced environmental law full-time for 30 years, most recently as the partner in charge of the New York office of Arnold & Porter, where he remains senior counsel. He tried cases and argued appeals in federal and state courts and administrative tribunals. Gerrard has written or edited more than a dozen books, including Legal Pathways to Deep Decarbonization in the United States (co-edited with John Dernbach). He is the former chair of the American Bar Association's Section of Environment, Energy, and Resources. He also has chaired the New York State Bar Association's environmental law section.
"Climate change is the premier existential threat to humanity and to so many other species . . . addressing it involves every imaginable discipline, academic discipline, including probably some disciplines we haven't yet imagined."
—Michael B. Gerrard