Beyond Unprecedented: The Rise—and Results—of Shareholder Activism
Beyond Unprecedented: The Rise—and Results—of Shareholder Activism
Climate change and racial justice are issues on the boardroom table as shareholder activists try to force corporations to act on environmental and diversity matters. Anne E. Robinson '94, Vanguard general counsel, talks about the priorities of institutional investors when ESG questions are put to a vote.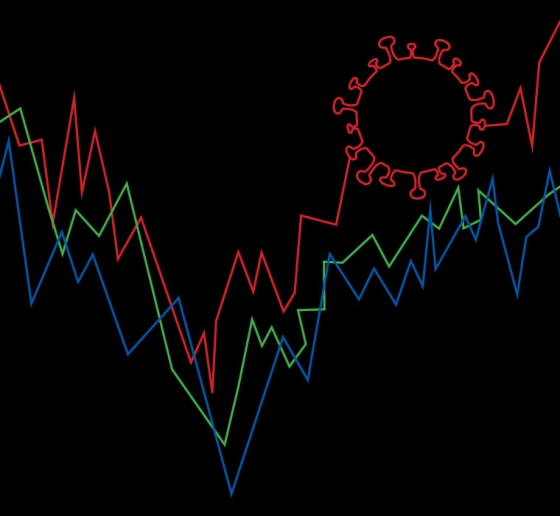 The coronavirus pandemic has unfolded alongside two other crises confronting the nation and the world—climate change and racial justice. That's given energy to shareholder activists who are pressing corporations on the business risks posed by a warming planet and by the lack of diversity in corporate board membership. Engine No. 1, a small hedge fund, surprised Exxon by winning a proxy battle over climate risk. But it needed the votes from big institutional investors to do it. Are giant asset managers like Vanguard and BlackRock willing to get into the fray over climate and equity issues?  
Anne E. Robinson '94, Vanguard general counsel, joins co-hosts Professor Eric Talley and Research Fellow Kate Waldock to talk about environmental, social, and governance (ESG) issues  and the role of institutional investors in supporting shareholder proposals. Download the transcript.
Stay tuned for new episodes of Beyond Unprecedented. Subscribe on Apple Podcasts, Spotify, or wherever you get your podcasts, and learn more about the series.
Meet the Experts
Anne E. Robinson '94 is general counsel of Vanguard, secretary of the Vanguard funds, and managing director of the Office of the General Counsel. She joined Vanguard in 2016, bringing with her more than 20 years of legal experience in the financial services industry. Throughout her career, she has counseled senior executives on a wide range of legal, regulatory, and business issues. Prior to joining Vanguard, Robinson was a managing director and general counsel for the Citigroup global legal department, a managing counsel at American Express, and division counsel to Deloitte's venture capital firm and its global outsourcing organization. She started her legal career at Milbank, Tweed, Hadley & McCloy (the firm now named Milbank). Robinson earned a B.S. from Hampton University and a J.D. from Columbia Law School, and she is on the advisory board of the Millstein Center.
"We believe that diversity, equity, and inclusion risks are equally as disruptive as climate-related risks. We've really tried to push for greater understanding and disclosure about how diversity, equity, and inclusion risks can frustrate long-term value creation."
—Anne E. Robinson '94
Eric Talley, Isidor and Seville Sulzbacher Professor of Law, writes and researches at the intersection of corporate law, governance, and finance. As a co-director of the Ira M. Millstein Center for Global Markets and Corporate Ownership, Talley shapes research and programs focused on the future of corporate governance and performance. Talley is a frequent commentator in the national media, and he speaks regularly to corporate boards and regulators on issues pertaining to fiduciary duties, governance, and finance. He is a graduate of the University of California, San Diego, and he earned a J.D. and a Ph.D. in economics from Stanford University. Talley also hosted the first season of Beyond Unprecedented.
"There are also fund managers that are now starting to say, OK, we're going to put together an ESG-oriented fund. It might still be an index, but it's going to be a fund that doesn't have dirty energy."
—Professor Eric Talley
Kate Waldock '23 is a research fellow at the Ira M. Millstein Center for Global Markets and Corporate Ownership and is the first student to take part in the Academic Scholars Program at Columbia Law School, where she is pursuing a J.D. She was previously an assistant professor of finance at the Georgetown McDonough School of Business. From 2017 to 2020, Waldock served as the co-host, with Luigi Zingales, of the economics podcast Capitalisn't. On the last season of Beyond Unprecedented, she was a featured guest on episode three, "A New Chapter for Bankruptcy?" Waldock's research interests include bankruptcy, corporations, and banking. Waldock has a B.A. in economics from Harvard University and a Ph.D. in finance from New York University.
"The standard model for activism and changes in the boardroom has sort of been turned on its head in the past few years."
—Kate Waldock '23