Beyond Unprecedented: Meme Stock Mania
Beyond Unprecedented: Meme Stock Mania
With a stock trading app on their phones and a lot of time on their hands, individual investors flooded into the market during the pandemic—with wild results. Co-hosts Professor Eric Talley and Millstein Center Research Fellow Kate Waldock '23 talk to Professor Joshua Mitts about pandemic meme trading and what it means for market regulation.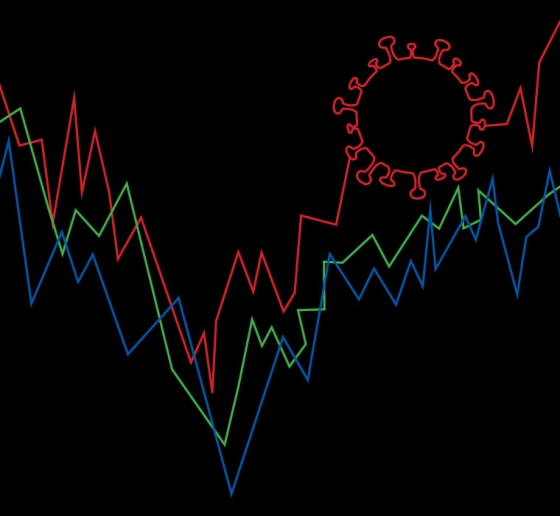 If three stock traders get together to drive up the price of a stock and then dump it, that's fraud. But what if nearly 900,000 individual investors send GameStop soaring because they love PlayStation and hate short sellers? And what if their plans were circulated in a social media forum instead of a back room? Retail investors jumped into the stock market thanks to the ease of trading apps like Robinhood and a dearth of other things to do during pandemic lockdowns. But are short sellers bad or just misunderstood? 
Professor Joshua Mitts, an expert on the intersection of social media and the stock market, joins co-hosts Professor Eric Talley and Research Fellow Kate Waldock '23 to discuss the return of retail investors, the ramifications for short sellers, and what it all means for market regulation. Download the transcript. 
Stay tuned for new episodes of Beyond Unprecedented. Subscribe on Apple Podcasts, Spotify, or wherever you get your podcasts, and learn more about the series.
Meet the Experts
Joshua Mitts, associate professor of law and Milton Handler Fellow, uses advanced data science for his research on corporate and securities law. His primary focus is on informed trading in capital markets and related topics in law and finance. Mitts employs empirical methods for his research on short selling, securities lending, informed trading on cybersecurity breaches, information leakage and hedge fund activism, insider trading on corporate disclosures, and information transmission in financial markets. He recently presented "A Legal Perspective on Technology and the Capital Markets: Social Media, Short Activism and the Algorithmic Revolution," at the New Special Study of the Securities Markets: Columbia/FINRA Technology Conference hosted by the Program in the Law and Economics of Capital Markets, where he is a fellow. Mitts is also a member of the Center for Financial and Business Analytics at Columbia University's Data Science Institute.
"Wall Street was very happy that this was happening, regardless of where GameStop's price went. At the end of the day, they were making money from the short sellers on the lending fees, and they're making money on the trading side from Robinhood users."
—Professor Joshua Mitts
Eric Talley, Isidor and Seville Sulzbacher Professor of Law, writes and researches at the intersection of corporate law, governance, and finance. As a co-director of the Ira M. Millstein Center for Global Markets and Corporate Ownership, Talley shapes research and programs focused on the future of corporate governance and performance. Talley is a frequent commentator in the national media, and he speaks regularly to corporate boards and regulators on issues pertaining to fiduciary duties, governance, and finance. He is a graduate of the University of California, San Diego, and he earned a J.D. and a Ph.D. in economics from Stanford University. Talley also hosted the first season of Beyond Unprecedented.
"This is really like sticking it to the man. But in this case, the man was the short sellers."
—Professor Eric Talley
Kate Waldock '23 is a research fellow at the Ira M. Millstein Center for Global Markets and Corporate Ownership and is the first student to take part in the Academic Scholars Program at Columbia Law School, where she is pursuing a J.D. She was previously an assistant professor of finance at the Georgetown McDonough School of Business. From 2017 to 2020, Waldock served as the co-host, with Luigi Zingales, of the economics podcast Capitalisn't. On the last season of Beyond Unprecedented, she was a featured guest on episode three, "A New Chapter for Bankruptcy?" Waldock's research interests include bankruptcy, corporations, and banking. Waldock has a B.A. in economics from Harvard University and a Ph.D. in finance from New York University.
"We have Redditors and Robinhood traders and the original short sellers. Along the course of this bubble, who is making money and who's losing money?"
—Kate Waldock '23