Alice Gardoll '20 LL.M. Awarded Public Interest and Government Fellowship
Alice Gardoll '20 LL.M. Awarded Public Interest and Government Fellowship
The Australian lawyer will work in the Secret Prisons team at Reprieve U.S. in Washington, D.C.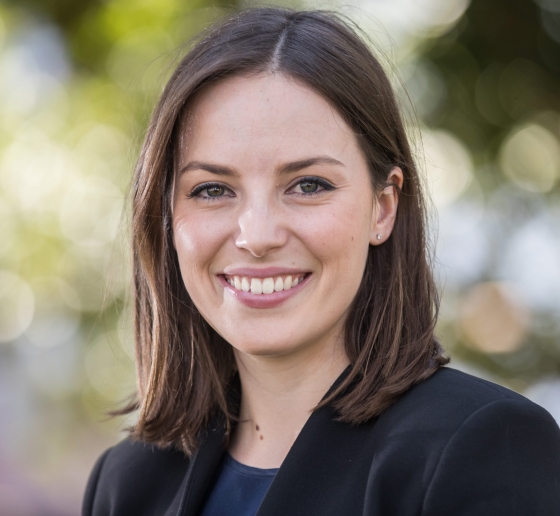 After earning her B.A/LL.B. from the University of Sydney, Alice Gardoll '20 LL.M. worked as a public interest lawyer in Australia and abroad. She practiced as a public defender for the North Australian Aboriginal Justice Agency, representing Aboriginal Australians living in the remote Northern Territory. She has also volunteered as a refugee lawyer in Sydney and in a refugee camp on the island of Samos, Greece. Gardoll began her career as a commercial litigator and a clerk to the president of the New South Wales (NSW) Court of Appeal. During her LL.M. year at Columbia Law School, Gardoll focused on human rights and racial justice issues. She helped prepare briefs defending the rights of people on death row through the Capital Post-Conviction Defense Practicum and worked with Bernard Harcourt, Isidore and Seville Sulzbacher Professor of Law, and Lecturer in Law Alexis Hoag in Abolition: A Social Justice Practicum to reimagine a criminal justice system without punitive punishment. She was also part of a team assisting visiting professor Amal Clooney and Sarah Cleveland, Louis B. Henkin Professor of Human and Constitutional Rights, on research to advance the global protection of journalists. 
Why Reprieve: "I chose Reprieve U.S. for two reasons. First, I hope to be part of Reprieve's fearless and innovative approach to advocating for the most vulnerable individuals across the globe. Reprieve's dual focus on counterterrorism and the death penalty ensures that it is a leading organization demanding accountability for extreme human rights abuses. Secondly, working as a fellow at Reprieve will allow me to develop strategic litigation and advocacy skills essential for continuing a career in human rights work."
Fellowship Goals: "I hope to extend my experience beyond direct representation of impacted communities to more strategic and considered human rights advocacy. I am interested in understanding how Reprieve combines both domestic and international legal strategies and legal action with public pressure. I intend to take these learnings and apply them to developing strategic advocacy work in Australia. Finally, I hope to be part of a team working hard to hold powerful governments to account, to demand change in the face of deep resistance, and to value basic human rights and justice everywhere."
The Office of Social Justice Initiatives (SJI) guides Columbia Law School students who want to pursue public interest work throughout their academic careers and after graduation. SJI also assists in the process of applying to prestigious postgraduate fellowships. Read about other 2020 fellowship recipients.