Academic Focus: Kernochan Center for Law, Media and the Arts
Academic Focus: Kernochan Center for Law, Media and the Arts
The rights of artists and writers are at the heart of the center's deep offerings on copyright, intellectual property, and trademark law for students, policymakers, and creators.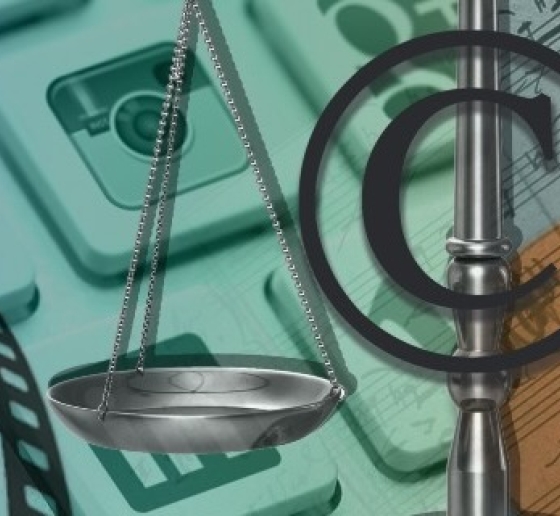 For students interested in intellectual property law, Columbia Law School's Kernochan Center for Law, Media and the Arts can serve as a lifelong resource whether they go into practice as a copyright lawyer, join a streaming network as in-house counsel, or even skip legal work entirely to become a graffiti artist. 
"What makes the center unique is that it has engagement in the academy, the practice world, and in the world of artists and creators," says Shyamkrishna Balganesh, the center's faculty co-director and Sol Goldman Professor of Law. 
Through its teaching, programs, and events, the center offers Columbia Law students networking opportunities, facilitates externships, and provides research jobs. For practitioners and academics, the Kernochan Center holds symposia exploring important issues in the field, including NFTs and artificial intelligence. For policymakers, the center undertakes research and comments on initiatives proposed by the U.S. Copyright Office. And for authors and artists, the Kernochan website offers guidance on how to protect their work legally. 
"We do try to be a voice for creators," says Jane C. Ginsburg, faculty co-director and Morton L. Janklow Professor of Literary and Artistic Property Law. "A lot of the things that we do—programming, internships, fellowships—are oriented around making the law work for authors and artists."
An Evolving Field
Intellectual property, copyright, and art law issues are regularly in the news: from the Supreme Court decision in May that determined copyright infringement by the artist Andy Warhol, to states passing right-to-repair laws, to increased enforcement of regulations on antiquities looting. Students who take advantage of the Kernochan Center's offerings, or who decide to take a class like Balganesh's Introduction to Intellectual Property Law, will learn that the doctrines they explore today will likely need to be applied to new legal developments almost as soon as they begin to practice.
The center is focused not only on timely issues but also on exploring new and emerging ones. Intellectual property law is on "the cutting edge of so many areas at this point. So much affects IP, and IP affects so much," says Philippa Loengard, executive director of the Kernochan Center. "But it's fun to work on the cutting edge, where the law might not be settled." 
Ginsburg recalls that when she attended law school, only one course in copyright law was offered. She took it out of curiosity and, inspired by a great professor, found her life's work. "It is fascinating stuff. It has interesting personalities and interesting issues. And every time there's a new upheaval, it makes you rethink."
Columbia Law students can choose from more than two dozen courses, clinics, and externships covering intellectual property law. The Kernochan Center's offerings, including an annual panel discussion with alumni in arts and entertainment law as well as lunchtime sessions with practitioners, provide career-pathway information and a chance to network. 
"We work incredibly hard to make sure that our students meet the people they need to meet," Loengard says. 
The center is also working to find experiential opportunities for students with the Copyrights Complaints Board, a small-claims court for copyright infringement that was created within the U.S. Copyright Office in 2020 with a provision allowing law student representation for claimants. 
Three faculty members who specialize in intellectual property theory and practice have joined the Law School since 2021—Balganesh, Associate Professor of Law Mala Chatterjee, and Associate Clinical Professor of Law Christopher Morten; their presence has expanded course offerings in the area. Balganesh and Morten are also heading a new program on Science, Technology and Intellectual Property Law (STIPL), founded in 2022. It is designed to undertake intellectual property research and host events in areas beyond the Kernochan Center's traditional focus on copyright. 
The first joint project between STIPL and the Kernochan Center, led by Balganesh and Ginsburg, is a two-year study of data training for artificial intelligence: It will examine the process in which texts—some in the public domain, some still under copyright protection—become input for machine learning. The use of copyrighted works as training data has raised alarms among authors about potential copyright infringement.
"Our study is designed to figure out 'what does the current law say?'" Balganesh says. "But more than that, what would be the best practices—both in terms of industry practices and legal solutions—to regulate this domain of activity moving forward?"
In addition to its online "Keep Your Copyrights" resource aimed at authors, the Kernochan Center will soon launch on its website a searchable database of visual art infringement cases, such as the lawsuit between artist Shepard Fairey and The Associated Press over the "Hope" poster featuring President Barack Obama. The site will be searchable by case name or artist (such as Jeff Koons, who has been involved in numerous copyright cases). 
"We think it will be a lot of fun to be able to see the works that were at issue in these cases and to learn a little more about the artists or the controversy," Ginsburg says. "It may be of use to other artists or to teachers who aren't necessarily copyright educators but arts educators."
In October, the Kernochan Center's annual symposium "Rearrange, Transform, or Adapt: The Derivative Works Right After Warhol" will discuss the impact of the Warhol copyright case on artists and authors, with panelists from publishing, the entertainment industry, the judiciary, and academia. 
Balganesh plans for the center to host events more frequently. The Kernochan Center is "uniquely positioned" to tackle the future of intellectual property law, he says. "We're an academic institution. So getting into the weeds debating other academics is our lifeblood."
There will always be plenty of new ideas to argue about, the center's leaders say. 
"Copyright is always changing. IP is always changing. That's what makes it fascinating," Loengard says. "AI is going to change every aspect of our world, copyright law being no exception. The Kernochan Center is in a wonderful position to be at the forefront of that change, of figuring out how copyright law will adapt, and of preparing our students to deal with that evolution."