Two Professors Head to the DOJ and One Returns to Campus
Two Professors Head to the DOJ and One Returns to Campus
Professors Jamal Greene and Gillian Metzger begin positions within the U.S. Department of Justice, and Professor Tim Wu resumes teaching after serving in the Biden administration.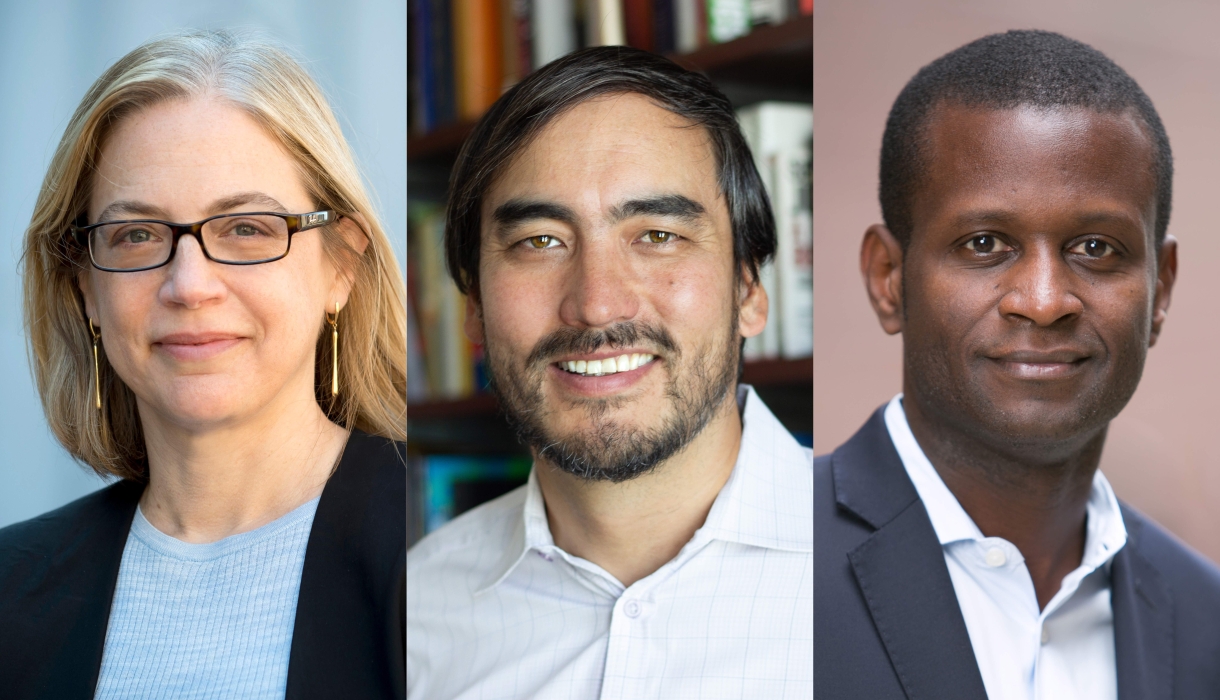 Continuing a proud and long-standing tradition of Columbians serving in government, two members of the faculty have been appointed to high-level positions within the U.S. Department of Justice. Jamal Greene, Dwight Professor of Law, and Gillian Metzger, Harlan Fiske Stone Professor of Constitutional Law, will begin new roles as deputy assistant attorneys general in the Office of Legal Counsel, starting in January. 
The Office of Legal Counsel provides legal advice to the executive branch, including the president and all executive agencies. As deputy assistant attorneys general, Greene and Metzger will be responsible for supervising the substantive work of the office, which entails opining on constitutional issues, complex statutory questions, and legal matters about which two or more agencies disagree, and also commenting on the constitutionality of pending legislation. 
As Greene and Metzger begin their public service leaves, Tim Wu, Julius Silver Professor of Law, Science and Technology, returns to the Law School after spending the past 22 months as special assistant to President Joe Biden for competition and technology policy. In this role, Wu helped lead the administration's approach on a range of issues relating to economic fairness, and market concentration and structure.