Thomas P. Schmidt: Examining How Courts Implement Rights
Thomas P. Schmidt: Examining How Courts Implement Rights
The constitutional scholar and former Columbia Law academic fellow joins the faculty as associate professor of law.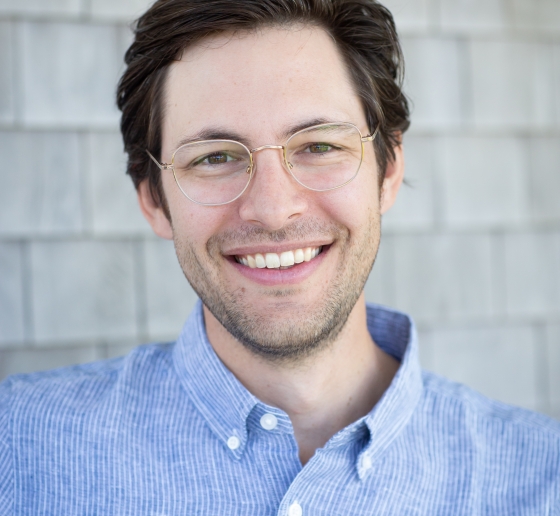 At a time when public focus is riveted on the nation's highest court, Thomas P. Schmidt is broadening his scope. 
The constitutional and procedural scholar—who joined the faculty July 1 as an associate professor of law after two years as an academic fellow and lecturer in law—is well aware of the power and preeminence of the U.S. Supreme Court: In six years in private appellate practice, Schmidt litigated multiple high-profile cases before the justices, including Trump v. Hawaii, which challenged President Donald Trump's ban on travelers from certain Muslim-majority countries entering the United States. He also clerked for Justice Stephen Breyer.
But, before reaching the Supreme Court, those cases—like almost all litigation—first went before federal district and appellate courts. It is those judicial levels—what Schmidt calls the "vast, submerged continents of the American legal experience"—that merit greater scholarly examination, he says. 
"What I want to do in my scholarship is think about not just rights in the abstract but rights and their very specific institutional implementation," he says. "How is it that courts enforce rights? What sorts of powers do courts have? What are the limits on those powers? What powers should they have? All of those [questions] that go not just to the scope of our constitutional rights but to their implementation in particular institutional contexts."
In that vein, Schmidt's work has examined judicial minimalism, which is almost always discussed as a model for the Supreme Court, and its relevance to lower courts. The theory—that court decisions should generally be narrow and shallow to minimize the impact of legal errors and to leave space for political processes—"actually makes a lot more sense for lower court judges than for Supreme Court justices," Schmidt says. Unlike the justices, district court and appellate judges have no ability to decline cases. They decide cases either alone or in small randomized panels. Their workloads are crushing: 50,000 cases annually in the federal appeals courts compared with approximately 70 cases taken by the Supreme Court. These features all suggest that more lower court judges should be minimalists. 
"The job of a lower court judge is very different from the job of a Supreme Court justice," Schmidt says. "It makes sense that we might have different answers to what the role of a judge is or ought to be for the lower courts and for the Supreme Court."
Schmidt's focus on the federal courts started early in law school: "Right away I began to fall in love not just with constitutional law but also with thinking about the judiciary as an institution and the way it both defines and enforces constitutional law." Clerkships with then-Judge Merrick Garland on the U.S. Court of Appeals for the District of Columbia Circuit and Supreme Court Justice Stephen Breyer helped him "develop a feel for the operation of the judiciary," he says. 
Schmidt finds constitutional law compelling as a specialty because it blends law, history, and "the basic question of our identity as a nation and as a political community," he says. "That makes it endlessly complex and endlessly fascinating." Constitutional law depends also on the institutional processes that define it and make it real—hence Schmidt's interest in procedure and federal courts.
These aspects of constitutional law are explored in Schmidt's examination of constitutional amendments in the article "The Puzzles and Possibilities of Article V" (written with David Pozen, Charles Keller Beekman Professor of Law, and published in the Columbia Law Review). The article charts how messy and controversial the process of amending the founding document is and always has been. 
"The law of Article Five [concerning constitutional amendments] is a lot more unsettled than people realize," Schmidt says. "We ought to have a better mechanism for settling disputes about what amendments are and are not in the Constitution. It's amazing that after more than two centuries of constitutional history, we can be debating whether or not something is part of the text of the Constitution." 
Good or ill, some debate may be unavoidable, he says: "The question of constitutional amendment, because it involves our most fundamental commitments as a national polity, is always going to be a little bit messy—because we as a polity are a little bit messy. In that sense, our constitutional law reflects who we are as a country."
That means amending the Constitution is more possible than might be apparent, given that there hasn't been a widely accepted amendment to the Constitution in 30 years. (The 27th Amendment, on congressional pay, was proposed in 1789 and ratified in 1992.) This has obvious relevance, Schmidt points out, to the present debate over the status of the Equal Rights Amendment.
"Because these processes are more flexible than most people realize, the hopes for amending the Constitution are also better than people realize," says Schmidt. "We shouldn't give up on the prospect of trying to achieve meaningful change through the formal amendment process."
Private Practice in Public Law 
While always inclined toward an academic career, Schmidt went into private practice to experience life outside a university. The cases he worked on during his time at Hogan Lovells "will remain some of the most meaningful professional experiences of my life," he says. 
In addition to Trump v. Hawaii, Schmidt litigated successful challenges to two Trump administration asylum bans and fought the dismantling of the Bears Ears National Monument. 
It was high-stakes work for an early-career lawyer, if he'd had time to realize it. 
"In a case like the travel ban, if you really step back and contemplate for a moment its public significance, you'd think both, 'How in the world did I end up as the person handling that?' and also you'd probably feel a bit paralyzed because the case is so weighty and consequential," he says. But there was little opportunity for contemplation. 
"If somebody hits a tennis ball at you, you don't think to yourself, 'What do I do? How do I do this? What kind of motion should I make with my hand?' You've been playing tennis for a long time—you hit the tennis ball back. It's an instinctive thing that you've trained to do," he says. "You rely on the craft of lawyering, a set of instincts that you've honed over many years."
Schmidt's return to the academy means putting aside the "speed and instinctiveness" of litigation for the "time and deliberation and critical distance" of scholarship. Joining Columbia Law School, he says, means working with "one of the best public law faculties in the country." As an academic fellow, "I've gotten to see firsthand just what a wonderful intellectual community it is. Just so many insightful and generous people who will challenge and improve my work over the course of my career." 
And he'll be able to stay in his hometown. Schmidt lives in Brooklyn Heights with his girlfriend and step-cats Sam and Hal, where he cooks Italian food—a skill learned during a summer working in the kitchen at the American Academy in Rome—plays guitar, and sings. (Like his now-colleague Kendall Thomas, Nash Professor of Law, Schmidt has performed at Joe's Pub.) 
He will bring his practice experience to the classroom, where he will teach Civil Procedure, Federal Courts, and related topics. "Being at the front of a classroom is challenging in all the most fun ways," Schmidt says. "At a place like Columbia, so many students have such thoughtful and brilliant contributions to offer that sometimes the job of the teacher is to just draw those out most effectively."