Student Spotlight: Matthew Hawley '22 on Leading Columbia Law's Queer Community
Student Spotlight: Matthew Hawley '22 on Leading Columbia Law's Queer Community
During his 2L year, Hawley served as president of two student organizations: OutLaws and the Health Law Association. He plans to launch his career as a litigator focusing on health care and employment law.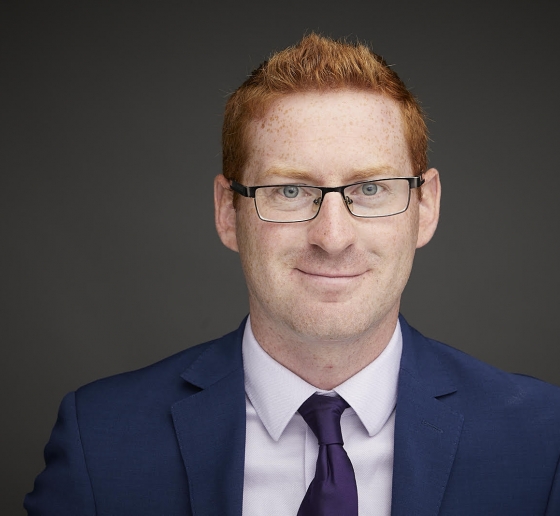 After graduating in 2013 from Boston University, where he double-majored in journalism and political science, Matthew Hawley '22 spent five years working in public policy and governmental affairs within the health care industry, including the 18 months prior to law school as a policy manager for the Nassau Queens Performing Provider System, focusing on reforms pertaining to New York's Medicaid program. He is currently a summer associate at the international law firm Paul Hastings.
Why did you decide to go to law school?
Before Columbia, I had three jobs focusing on health care policy, and I was always the only non-attorney in a legal department. The attorneys I was working with were doing more interesting work than I was, so I figured that if I was going to stay on the health care track and progress in my career, I should go to law school. I wanted to do the more interesting, challenging work myself.
What drew you to Columbia?
To begin with, I wanted to stay in New York. Also, I am someone who learns better outside the classroom, so I was very interested in the wide array of externship opportunities that the Law School offers. I have spent the past two semesters in an externship at the New York Attorney General's Office, where I've worked on employment litigation. I also wanted to be involved in the Williams Institute Moot Court (a national competition dedicated to advocacy in the areas of sexual orientation and gender identity law), and now I have been involved with it for the past two years. 
What role has OutLaws played in your Columbia Law School experience?
So many of the affinity groups—not just OutLaws—offer many professional and networking opportunities for their members, which is why I initially got involved. But it's also where I made my best friends at Columbia. I know the same thing happens with BLSA and LaLSA and so many of the other CLS affinity groups. Community-building can be so important during your first year in law school. It helps you develop a support system around a shared identity. So I got very involved socially, and then in the second semester of my first year, I became more involved in the planning and logistics of many events. And then I ended up running for president of OutLaws.
"Community-building can be so important during your first year in law school."
What did you focus on as OutLaws president this past year?
We collaborated a lot with other groups both on and off campus. Whether it was around mental health issues or intersectional issues in conversations about Black Lives Matter, we tried to make collaborative and joint events a priority this year. We worked with organizations off campus to raise awareness of issues related to Black trans women and their safety and the violence that trans people of color communities face. Through many of these events and initiatives, we wanted to make sure OutLaws improved its inclusivity and commitment to supporting the entire queer community.
Does being gay affect how you've approached the study of law?
I think your identity is always going to influence your perception of things. There aren't many classes where it comes up in a tangible way, but it did in my small section of Constitutional Law, when we had conversations around gay marriage or Lawrence v. Texas, the sodomy case, or other constitutional cases that have affected the queer community. I think people looked for my opinion in class when those topics came up because I was obviously an out gay man. In general, I think including and promoting diverse voices within the legal field is important and sorely needed. 

What kind of things did you do as president of the Columbia Health Law Association?
Many of our events had an overlap with mental health issues—a lot of people were struggling this year because of the pandemic. Discussing mental health is a taboo for many people, and we should be working on making sure people feel comfortable talking about it. We also held some events pertaining to the pandemic.
You're graduating next year. Are you still interested in pursuing a career in health law?
I've become very interested in employment law and IP law, and those are two areas I'm going to explore while I'm at a firm this summer. After graduation, I plan to work at a big firm for several years and do employment and/or health-related IP litigation to develop skills that will be helpful to me in meeting my career goals, which have not changed. I still want to do litigation that is meaningful to me and that I hope will impact people in a positive way.
Where do you see yourself 10 years from now?
There are several causes that are very important to me that I would love to work on after I leave the firm life. One is certainly advocating on behalf of LGBTQ+ individuals and the larger queer community. Another is mental health. I would also love to work for an organization like Everytown for Gun Safety that focuses on restricting access to firearms and reducing gun violence. Working in one of those fields would be lovely.