Skadden Fellow Katja Botchkareva '22 on Aiding Detainees and Finding a Place in the Law
Skadden Fellow Katja Botchkareva '22 on Aiding Detainees and Finding a Place in the Law
The Columbia Law School student will provide legal representation and medical advocacy to detained immigrants.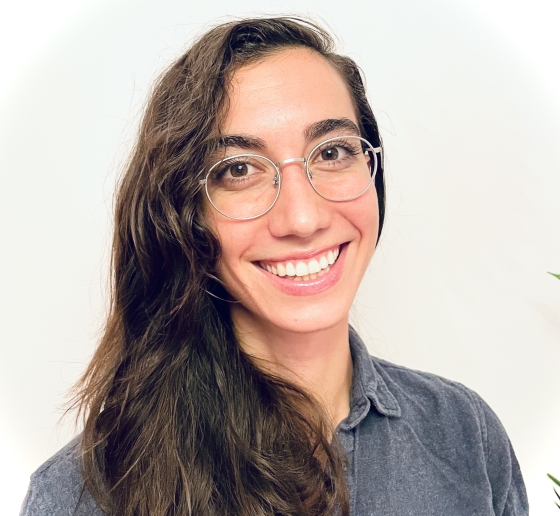 To help detained immigrants, Katja Botchkareva '22 says legal representation is only part of the solution. Detainees need health care as well as a lawyer. 
Her proposal to provide detained immigrants with legal and medical advocacy through a medical-legal partnership won her a prestigious Skadden Fellowship to work at the Capital Area Immigrants' Rights (CAIR) Coalition in Washington, D.C. Botchkareva and CAIR Coalition will partner with Doctors for Camp Closure to address clients' health issues as well as their legal status in advancing their right to asylum and other immigration relief. 
"If a client says, 'I have asthma and [federal immigration officials] aren't giving me an inhaler,' we can actually say, 'We have an entire team of doctors who can write letters of advocacy for you, write emails to Immigration and Customs Enforcement, and make sure you get the treatment that you need,'" Botchkareva says. "Or, better, 'We can advocate that you get out of detention so that you can go to a doctor in your own right.'"
Through the Skadden Fellowship Foundation—which aims to improve legal services for the poor and to encourage economic independence—fellows pursuing public interest law receive salary and benefits at a sponsoring organization for two years. The foundation has funded immigration work, but has funded representation for detained immigrants only since 2021. She found a home for her project at CAIR Coalition thanks to the Columbia alumni network.
"I owe that connection entirely to the network of Columbia alums who put me in touch with folks who had worked at CAIR and shared their experiences. CAIR Coalition is a group of amazing lawyers doing amazing work. I was so excited to even be on the phone with them. They were really the perfect home for exactly this kind of project."
People in immigration detention face physical and sexual violence, medical abuse and neglect, and unsanitary conditions, she says. Botchkareva's work will focus on physical health needs of detainees; a separate coalition project focuses on mental health needs.
"Defending immigrant individuals in removal proceedings has taught me to be grateful for every day my clients are alive," Botchkareva says. As a refugee aid worker prior to law school, "I grappled with a lot of frustration and sadness from having immigrant clients whose primary issue was a health issue," she says. "They were saying, 'I'm not going to get papers until 10 years from now, but what is going to happen to me is I'm going to die of cancer.' If you really want to change people's lives, if you really want to get people from a place of vulnerability and instability to a place of thriving in power, you've got to integrate health care into [advocacy]."
Finding a Path to Public Service
The Skadden Fellowship is an impressive outcome for someone who was determined not to go to law school. Botchkareva's first job after college was as a law firm paralegal, but at the time she thought legal training seemed like an expensive undertaking that would just lead her away from her passion: uplifting immigrant communities. 
She'd found that calling at the law firm, when she was summoned to translate Spanish to English during a client interview for an asylum case. Her previous plan, to focus on foreign policy and international relations, went out the door. 
Studying diplomacy paled. "It was one thing to talk about the U.N. and bigwigs talking behind closed doors," she says. "It was really different seeing people show me the scars that they got from going to protests or talk about seeing their brother get murdered in a revolution." Helping individuals is "a much more immediate and compelling way of addressing these global crises."
Botchkareva then worked for a refugee aid agency and as a journalist researching organized crime that pushes Central Americans to flee and become refugees. "I worked in immigration law from a bunch of different angles," she says. "But what I wanted to be able to do is, if a person came to me and asked for help getting stable status in the U.S., I wanted to be able to walk into a courtroom and just get them that stability." 
She chose Columbia Law because of the opportunity to participate in the Immigrants' Rights Clinic, taught by Elora Mukherjee, Jerome L. Greene Clinical Professor of Law. "Once I heard about Elora, that's when I knew that this was the place that I needed to study." As a 1L, before she could officially join the clinic, she worked as a translator for clinic cases.
Botchkareva's parents emigrated from the former Soviet Union in the early 1990s, so her own background gives her insight into her work. "Dealing with the incredible benefits of immigration, but also seeing the difficulties that come with it, really drew me to the clients that I got to work with," she says.
Botchkareva was a member of the inaugural cohort of Public Interest/Public Service (PI/PS) Fellows (now the Max Berger '71 Public Interest/Public Service Fellows Program), which provides resources to students committed to working in the public interest, human rights, and government sectors. In 2021, she was named a Social Justice Initiatives All-Star Honoree. 
"The PI/PS program has been a huge source of support throughout my time at Columbia," she says. "In the spring of 1L year, they gave us a list of alumni that we could choose to connect with, and I just called everyone under the sun." Through those conversations, Botchkareva discovered the medical-legal partnership model and realized it could address the problems immigrants had talked to her about. That model became the cornerstone of her Skadden project proposal, and three years later, she is getting the chance to put her plan into practice, beginning with CAIR Coalition. 
"I'm really excited to have a career where I get to explore how to structure public interest services in a way to maximize their impact and their ability to uplift the communities that we serve," she says. "Whether that's going to be through medical-legal partnerships for the rest of my career or through some other model, that's really what I'm excited to explore in the next decades."