Michèle Stephenson '95: Storytelling Through the Lens of Human Rights
Michèle Stephenson '95: Storytelling Through the Lens of Human Rights
The award-winning documentary filmmaker says her experiences at Columbia Law focused her work on systemic injustice.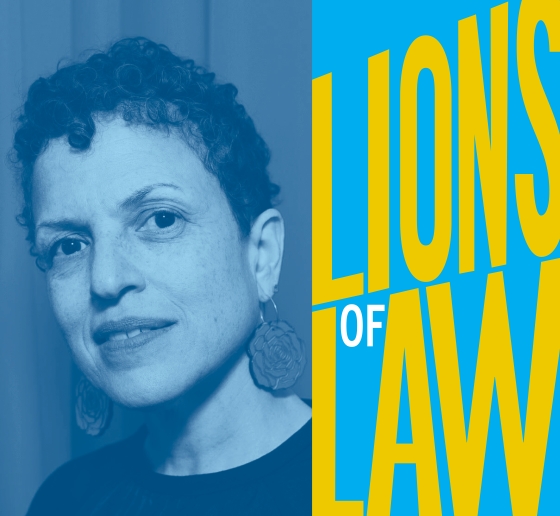 In her latest Sundance Award-winning documentary film, director Michèle Stephenson '95 crafted what Variety called "an eloquent and engaging portrait" of the Black Arts Movement poet Nikki Giovanni that considers "the fluidity of space and time." 
Going to Mars: The Nikki Giovanni Project is a long way, in form and subject, from the duties of a clerk for a federal judge or a law firm associate, but Stephenson has done that work, too. Although she segued from law to filmmaking before her fifth Columbia Law reunion, many of her projects in the decades since have grown out of ideas and connections developed during her time on the Morningside campus.
"In some ways, all roads lead back to Columbia Law School," Stephenson says. "I got my first feature documentary funded as a result of work I did through Columbia Law School. It goes right back to the human rights program."
After her first year at Columbia Law, Stephenson landed an internship in Brazil at a women's rights organization with the help of Deborah Greenberg '57, then a clinical professor of law. Stephenson worked on anti-racism legislation in São Paulo but also got to know two feminist hip-hop artists. 
"By day, I was interning with the lawyers and working on their legislative proposals," she says. "On weekends and at night, I was picking up the camera" and filming hip-hop performances.
For her second law school summer, Stephenson interned at the Legal Defense Fund (LDF). Connections made there later helped her win funding from the Ford Foundation for her first documentary, Faces of Change, a film inspired by her work for Witness, a nonprofit organization that helped spread the use of video documentation of human rights abuses. 
"I led video training workshops across the globe, handing out video cameras to human rights defenders," she says. It was the pre-digital video era, so the work consisted of "in-person workshops, emails, and phone conferences, and sending tapes back and forth by FedEx." 
Since then, Stephenson's movies have focused on the effect of systemic injustice on the lives and cultures of communities of color in the Americas and the Black diaspora, and the shape of community resistance. 
She became known for American Promise, a 2013 documentary that follows her son and his best friend through more than a decade of education in New York City's public and private schools. American Promise won the Sundance Film Festival's U.S. Documentary Special Jury Award; that same year, Stephenson received the Distinguished Alumni Award from Columbia Law School's Black Law Students Association (BLSA). She focused on discrimination in the Dominican Republic against Dominicans of Haitian descent in the 2020 documentary Stateless and, in 2021, directed a series of PBS American Portrait episodes, including one about anti-racist movement organizers. Her latest short film, Black Girls Play, which details the history of hand games through the African diaspora and their current influence on popular culture, won the Best Documentary Short at the 2023 Tribeca Festival in June.   
"Making change is really crucial at all levels, wherever you find yourself."
Stephenson's films are all made with her spouse and filmmaking partner, Joe Brewster. "I see our mission as both a political and creative one," she says. "To leave a legacy of untold stories that we can share and validate our existence and our cultures."
Stephenson is currently producing a feature documentary about the 2015 death of Freddie Gray in police custody in Baltimore, which will include archival footage tracing the history of policing in Baltimore. She hopes the film will push back against the current wave of true-crime media, which Stephenson says is obsessed with finding whodunit "without asking the larger systemic questions." 
Finding Focus in Human Rights Activism  
Born in Haiti, Stephenson grew up in both New York City and Quebec's Eastern Townships region. After graduating from McGill University and earning a master's degree in international relations from Carleton University in Ottawa, Ontario, she worked in West Africa for the United Nations Development Programme but ultimately grew frustrated. 
"I thought I could do potentially more direct work through law," she says. "And I was completely taken by the human rights program at Columbia." Plus, she adds, "I wanted to find a way back to New York City." 
As a law student, she found mentors who encouraged her interest in social justice work and a tight group of women students who, like her, were mothers while at Columbia Law. 
"I really found an important community of supporters at Columbia," including Professor Kellis Parker; Ellen Chapnick, then dean of the Center for Public Interest Law; Marcia Sells '84, then dean of students; and Kimberlé W. Crenshaw, Isidor and Seville Sulzbacher Professor of Law. "I was deeply obsessed with all of [Crenshaw's] classes. And she was no joke as a professor. But her open-door policy meant being able to connect with her, and her mind and her spirit were really important for me."
Stephenson clerked for U.S. District Judge Jack B. Weinstein '48 in the Eastern District of New York—"an unbelievable experience, an amazing human being of such intelligence, grace, and humanity"—and then worked for two years as an associate at Patterson Belknap Webb & Tyler. The job helped her pay off her student debt and buy a house in Brooklyn.
"Going down that path allowed me to create a foundation, a bedrock of financial independence that allowed me to pursue filmmaking as an independent," she says. 
Stephenson credits her time at Columbia Law with teaching her critical thinking, confidence, and other legal skills that come in handy when, for instance, negotiating contracts as a documentary filmmaker.  
It also gave her an "experience and worldview" that she says feeds into how she tells her stories. Her choice to become a filmmaker rather than staying in law "is not out of disrespect" for the important human rights work in the legal field that is bringing incremental change within the system. "That work needs to be done," she says. Instead, Stephenson sees her filmmaking as part of the same broad push for progressive change. 
"Making change is really crucial at all levels, wherever you find yourself. But what do you see as most fulfilling? I have found the space through storytelling, through filmmaking, that fulfills both a personal and a collective purpose." 
For her, "at the heart of it, I'm an artist, and I need that fulfillment," she says. "Humanity cannot really move forward without storytelling—building narratives where we see ourselves and that allow us to make change. I really see my role there."