Highlights of Orientation 2020
Highlights of Orientation 2020
Columbia Law welcomed the J.D. Class of 2023 and LL.M. Class of 2021 with a virtual program that included helpful advice and a pop quiz.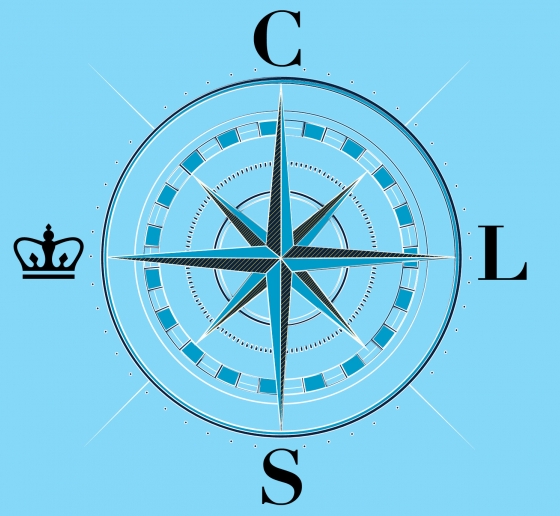 Kicking off a semester like no other, Columbia Law School welcomed J.D. and LL.M. candidates in a virtual orientation program for incoming students. "Columbia is a place that will not only nurture your passions, but it will ignite new ones," said Gillian Lester, Dean and the Lucy G. Moses Professor of Law, in welcoming the incoming class. "I know this semester will be different from any other you've ever had before. But we are so excited to have you here at Columbia Law School, and we will stand by you at every turn." 
While some students plan to take classes on campus, the virtual orientation program was accessible to all students, regardless of their location. The first-year students participated in panel discussions, heard from professors, and, to begin getting to know each other, swapped travel horror stories. They debated favorite ice cream flavors and tested their knowledge of the Law School in an online quiz. (How many Columbians have been Supreme Court justices? Seven.) The three-day program, held September 2 to 4, included deep dives into the student experience, the mechanics of class participation, and abundant opportunities to build community. There was also advice—plenty of advice—from faculty, alumni, and fellow students.
"Your colleagues now will be your colleagues for the next 40 years. Being kind, being respected by them, and treating them with respect is far, far more important than anything you can do to impress any member of the faculty." —Kathryn Judge, Harvey J. Goldschmid Professor of Law 
A Challenging Year 
Assistant Dean and Dean of Students Yadira Ramos-Herbert acknowledged the COVID-19 pandemic, a national reckoning with racial injustice, and the runup to a consequential presidential election, all of which have upended what students might have envisioned for their first semester as a law student in New York City. 
"It's easy to be upset or disappointed," Ramos-Herbert said. But what if, she proposed, "we embraced these challenges? We embraced these setbacks as being a part of your time, that maybe we are all here together, to find our purpose, but also to make this world a more just world, a better world, a more equitable world." 
Students are coming to Columbia "at a moment that defies any recitation of time-honored tradition," and when societal divisions have been "laid bare," Dean Lester said. "The skills, qualities, and character that will be necessary to move the world forward are exactly what your time at Columbia Law will teach you." 
Nearly half of the LL.M. Class of 2021—the remainder of the cohort will begin the program in January with its own orientation program—were welcomed by Jill Casal, director of the Office of Graduate Legal Studies. "You embody what Columbia students and alumni share: You are smart, thoughtful, and adaptable leaders," she said. "Your classmates will become your colleagues, your network, and most importantly, your dear friends for life. And they will rejoice in your accomplishments and opportunities throughout your long careers ahead."
A Dizzying Diversity of Talent 
Dancers, musicians, athletes, and extraordinary achievers make up the polyglot J.D. class of 2023, whose members speak 60 different languages. One student learned how to crochet in order to better understand hyperbolic geometry; another raises giant silk moths; a third performed in a Super Bowl halftime show; and yet another participates in the Coney Island Polar Bear plunge. They practice ballet and Bhangra, Lithuanian dance and salsa, Hellenic dance and hip-hop. Athletes engage in figure skating, kickboxing, field hockey, ultimate Frisbee, and tent pegging (which involves a horse, a lance, and a target). For fun, they fly planes and drones, recite Urdu poetry, write fan fiction, and pursue extreme couponing. 
"You are like points of Columbia-blue lights shining brightly around the world and across this nation and in Morningside Heights, unified by your strength and resolve as Columbia Law students today," Associate Dean and Dean of Admissions Nkonye Iwerebon told the class. 
An Entry Exam 
J.D. students tested themselves with an online quiz about Columbia Law School:
Who was the first professor of law at Columbia University? James Kent, appointed 1793
Who was the first woman to serve as dean of an Ivy League Law School? Barbara Aronstein Black, Dean of Columbia Law School from 1986 to 1991
A leader during the Tiananmen Square student protests in 1989, he received B.A., M.A., and J.D. degrees simultaneously from Columbia University in 1996. Who is he? Li Lu, now a Columbia University trustee
In 1988, Columbia Law School founded the nation's first — ? AIDS law clinic
Answers and Advice
Faculty members teaching 1L courses answered student questions about their expectations in class, office hours, and cold calls. The underlying message: Relax and take your time. "You just have to plunge in and feel confused and swirled around for a while. And then at some point you'll start to see that web taking shape of what legal reasoning looks like," said Associate Professor Kellen Funk, who is teaching Civil Procedure this semester. "Don't despair that you're not going to get it. Work steadily away, and those connections will come."
Those cold calls? Think of them as a music lesson or a practice session with a coach, said Bert Huang, Michael I. Sovern Professor of Law, who teaches Torts. "Nobody's going to know the moves right at the beginning. . . . It takes real time practicing together with a coach, and that's what I'll be doing in these cold calls. I want to see that you're thinking and practicing and you're trying to get good at this particular skill."
Recent LL.M. alumni and former LL.M. student senators, "Zooming" in from Australia, Pakistan, and other locations around the world, gave advice to incoming LL.M.s on making the most of the year—from meeting for virtual coffee dates with new classmates to attending faculty office hours. "There are advantages to remote learning as well, and, trust me, I assure you, you can make the most of it," Fakhruddin Ali Valika LL.M. '20 said. 
Or as Orly Calderon LL.M. '20 put it, "Look for chances—and take them." 
Incoming J.D. students heard from 2Ls in question-and-answer sessions that covered preparation for class and the importance of self-care. "Don't be afraid to ask for help," advised Isaiah Strong '22. "Especially because so much is going to be online, and that's new for everybody."
"Be kind to yourself," said Jaime Moncayo '22. "And also be kind to others. Law school can be a very stressful environment, and that starts to grind people down. Give yourself a lot of slack, and give others some slack." 
"Everything you read in law school contributes to your understanding of legal reasoning, even when it's boring, and even when you think it's wrong. Underneath it all—whatever the subject—rules and law are fundamentally about allocating power, and that, as we know, is critically important." —Suzanne Goldberg, Executive Vice President for University Life and Herbert and Doris Wechsler Clinical Professor of Law