Clare Skinner '20 LL.M. Awarded Global Public Service Fellowship
Clare Skinner '20 LL.M. Awarded Global Public Service Fellowship
The Australian lawyer will work at UN Women to advance the rights of women and girls by partnering with and supporting a range of community-based regional, state, and international actors.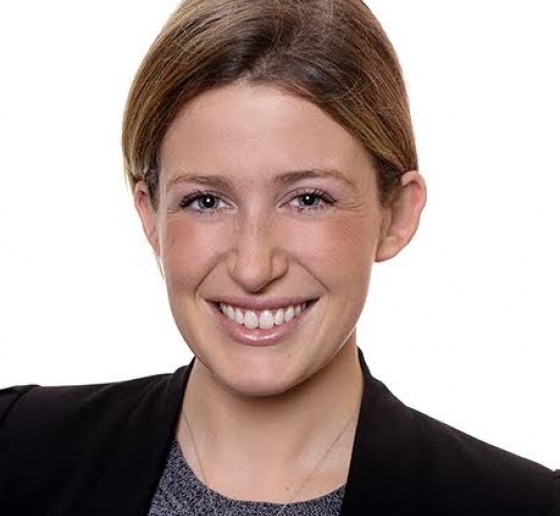 After receiving a law degree from the Australian National University in Canberra, Clare Skinner '20 LL.M. worked as a legal practitioner in Sydney, specializing in commissions of inquiry and working in a range of fact-finding, policy, and legal roles. She came to Columbia Law School to further her expertise in international human rights law and humanitarian law. During her LL.M. year, she was a member of the Human Rights Clinic and completed an externship at Human Rights First. Skinner, who won the Jane Marks Murphy Prize for exceptional interest and proficiency in clinical advocacy, was also a board member of Rightslink and the pro bono Domestic Violence Project.
Why UN Women: "Being at Columbia has given me space to grapple with critiques of human rights work, reflect on best practice, and consider where and how I can contribute. I know I want to do creative, interdisciplinary human rights work that involves partnership with other advocates—including local, community, and regional actors—to address the root causes of conflicts and rights abuses and empower rights holders, which will lead to concrete change. Further, reflecting on my experience, the common theme that emerges is gender justice. I view the Global Public Service Fellowship and a placement at UN Women as the ideal next step in bringing these threads together."
Fellowship Goals: "My work at UN Women will involve a mix of policy, legal advocacy, and capacity building work aimed at ending violence against women and girls. This includes two projects targeting the prevention of violence and improved essential services for survivors, both with a specific Asia-Pacific focus. Accordingly, it will allow me to utilize my interdisciplinary background and experience working on domestic and sexual violence issues but in a novel context of international policy, lawmaking, and development initiatives. My goal is to go from the fellowship into a role at the intersection between human rights, gender justice, and international processes, either within the United Nations system or at an international organization specializing in women's human rights."
The Office of Social Justice Initiatives (SJI) guides Columbia Law School students who want to pursue public interest work throughout their academic careers and after graduation. SJI also assists in the process of applying to prestigious postgraduate fellowships. Read about other 2020 fellowship recipients.