Section 001 Information
Instructors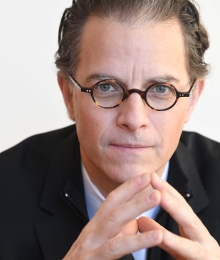 Bernard E. Harcourt
Isidor and Seville Sulzbacher Professor of Law
Section Description
This course covers the basic principles of criminal law in the United States. Students will also develop skills in statutory interpretation and explore the relationship between criminal laws, policies, and social issues.
School Year & Semester

Spring 2024
Location

JGH 101
Schedule

Class meets on

10:40 am - 12:00 pm
Points

3
Method of Evaluation

Exam
J.D Writing Credit?

No
Learning Outcomes
Primary

Critically assess foundational concepts and doctrines of criminal law, including justifications for punishment, elements of liability, and defenses.
Learn how to interpret and apply statutes.
Think critically about the fairness, rationality, and morality of the criminal laws.
Course Limitations
Instructor Pre-requisites

None
Instructor Co-Requisites

None
Recommended Courses

None
Other Limitations

None
Other Sections of Criminal Law
School Year & Semester
Spring 2024
Instructors

Simon H. Rifkind Professor of Law
School Year & Semester
Spring 2024
Instructors

School Year & Semester
Spring 2024
Instructors

Michael I. Sovern Professor of Law
Back to course search