Legal Methods II: Critical Race Methods: Practices, Prisms, and Problems
Course Number

L6130
Curriculum Level

Foundation
Areas of Study

Constitutional Law, Gender and Sexuality Legal Studies, History and Philosophy of Law, Interdisciplinary Legal Studies, Racial, Economic, and Social Justice
Type

Lecture
Section 008 Information
Instructors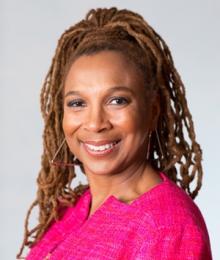 Kimberle W. Crenshaw
Isidor and Seville Sulzbacher Professor of Law
Section Description
Method of Evaluation: Students will be given an option to produce a text that uses at least two of the methods reviewed in class including a pleading, memorandum, testimony, op ed, or some other approved test.

The United States suffers from many forms of discrimination, most of which are based on group factors such as race, gender, class, and sexual orientation. The text of the American
Constitution expressly forbids states from discriminating on some bases, most especially race, and a wide body of state and federal legislation also forbids various forms of discrimination by individual citizens in a variety of economic and social contexts. The legal prohibition against discrimination does not, however, fully capture the relationship between legal practices and
racial inequality. This seminar will undertake a deeper interrogation of the legal terrain of discrimination by examining the interface between legal interpretation, lawmaking practices, and
racial hierarchy. Our focus will be on the legal methods through which race and racism have been constructed and contested by law, both over time and within the contemporary social
order.

In the process, we will examine a variety of methods that have been aggregated under the rubric of Critical Race Theory including intersectionality, historicism, anti-formalism, social
construction, storytelling, and denaturalizing baselines. This introductory treatment of critical legal methods will not only assess what is "critical" about Critical Race Theory but will deploy it
to examine contemporary efforts to regulate and censor its interpretive tools and practices.
School Year & Semester

January 2023
Dates

January 9 - January 13
Location

JGH 103
Schedule

Class meets on

Monday

Tuesday

Wednesday

Thursday

Friday

11:00 am - 1:00 pm
Dates

January 9 - January 13
Location

JGH 103
Schedule

Class meets on

Monday

Tuesday

Wednesday

Thursday

Friday

2:00 pm - 4:00 pm
Points

1
Method of Evaluation

Other
J.D Writing Credit?

No
Learning Outcomes
Primary

Students will acquire understanding of and/or facility in doctrinal analysis, including close reading of cases and precedents, and application to facts and various methods of interpretation.
Students will be able to apply critical reading practices to contemporary debates, including those pertaining to critical race theory in public education and law.
Students will engage diverse methods of engaging the law such as critical storytelling, racial realism, and intersectionality
Course Limitations
Instructor Pre-requisites

None
Instructor Co-Requisites

None
Recommended Courses

None
Other Limitations

None
Other Sections of Legal Methods II: Critical Race Methods: Practices, Prisms, and Problems
School Year & Semester
January 2023
Instructors

School Year & Semester
January 2023
Instructors

Herbert Wechsler Professor of Federal Jurisprudence
School Year & Semester
January 2023
Instructors

William S. Beinecke Professor of Law
School Year & Semester
January 2023
Instructors

Isidor and Seville Sulzbacher Professor of Law
School Year & Semester
January 2023
Instructors
Everett B. Birch Innovative Teaching Clinical Professor in Professional Responsibility
School Year & Semester
January 2023
Instructors

Morton L. Janklow Professor of Literary and Artistic Property Law
School Year & Semester
January 2023
Instructors

Milton Handler Professor of Law and Reuben Mark Professor of Organizational Character
Back to course search