Immigrants' Rights Clinic
Course Number

L9258
Curriculum Level

Upperclass
Areas of Study

Administrative Law and Public Policy, Clinics, Externships, and Experiential Learning, Human Rights, Racial, Economic, and Social Justice
Type

Clinic
Additional Attributes

Experiential Credit
Section 001 Information
Instructor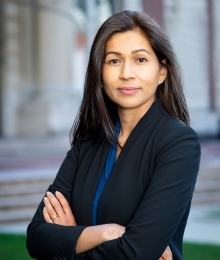 Elora Mukherjee
Jerome L. Greene Clinical Professor of Law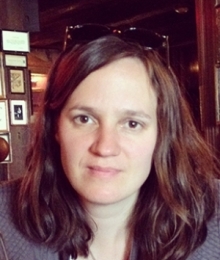 Amelia Wilson
Senior Staff Attorney; Research Scholar; Lecturer-in-Law Immigrants' Rights Clinic
Section Description
The clinic is offered for 7 points: 3 points for the classroom component and 4 points for the casework component.

Through an intensive learning and working environment, students work with faculty who are leaders in immigrants' rights and develop lawyering and advocacy skills through direct client representation and cutting-edge projects related to immigration reform.
Immigration has become one of the most prominent political and human rights issues in the United States. Students in the Immigrants' Rights Clinic take on significant case responsibilities on behalf of the most vulnerable immigrants who would otherwise face the deportation process without representation.

Under the leadership of Professors Elora Mukherjee and Amelia Wilson, the clinic works in conjunction with or on behalf of national and local organizations devoted to immigration reform. Students take on cutting edge projects involving regulatory and legislative reform, impact litigation, and public education.

There is no right to government-appointed legal counsel in U.S. immigration proceedings. Even children do not have a right to counsel in removal proceedings, and they are often forced to navigate the immigration court system alone, in a language they do not understand. Working under the guidance of the clinic's faculty, students represent asylum seekers from around the world who are facing deportation. Students who continue in the clinic beyond a single semester have the opportunity to work on more complex casework and take on varied forms of advocacy.

Each student is expected to handle significant case responsibilities, visit immigration detention facilities, and have at least one appearance in immigration court or the asylum office by the end of the semester. Students, working in teams, will assume primary responsibility for all aspects of the individual case preparation, including interviewing clients and witnesses, investigating facts, drafting pleadings, motion practice and briefing, developing case strategies, conducting oral argument, leading negotiations, preparing witnesses, and performing legal research. The Immigrants' Rights Clinic requires a time commitment averaging 21 hours of casework per week (3 hours for each credit).
School Year & Semester

Fall 2021
Location

WJWH L104
Schedule

Class meets on

9:00 am - 12:00 pm
Points

3
Method of Evaluation

Other
J.D Writing Credit?

No
Course Limitations
Instructor Pre-requisites

None
Instructor Co-Requisites

None
Recommended Courses

None
Other Limitations

None
Other Sections of Immigrants' Rights Clinic
School Year & Semester
Fall 2021
Instructors

Jerome L. Greene Clinical Professor of Law

Senior Staff Attorney; Research Scholar; Lecturer-in-Law Immigrants' Rights Clinic
Back to course search