Section 001 Information
Instructors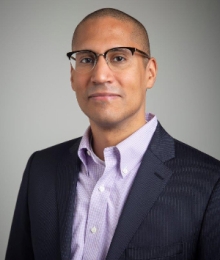 Adriel I. Cepeda Derieux
Lecturer in Law
Section Description
Judge Robert Sack of the United States Court of Appeals for the Second Circuit and Adriel Cepeda Derieux will co-supervise the Federal Appellate Court Externship. The class combines intensive work in the chambers of a Second Circuit Judge with roughly eight class sessions. Work with the Judge will involve legal research, analysis and writing on the cases to which (s)he is assigned. The class sessions are taught in a variety of styles. Several lectures address fundamental topics of appellate review and federal jurisdiction. During other sessions, distinguished guest speakers will discuss various aspects of appellate practice. Finally, one class session is devoted to a moot court exercise at which students argue an appeal before a panel of Second Circuit judges. The externship is ungraded, and students receive 3 fieldwork credits and 1 academic credit for successful completion of the externship.

Limitations: This class is limited to candidates for the J.D. degree who have attended law school for at least one academic year.

Evaluation: Credits are received upon satisfactory classroom performance and the judge's statement that work completed in chambers was acceptable. Enrolled students who want to receive a minor writing credit for this course must complete Registration Services' minor writing credit form. Writing credit will be awarded upon receipt of the judge's statement that 25 pages of satisfactory writing was done.

Selection Process: Based upon applications submitted during the Externship application period, students will be selected for interviews by representatives of the participating judges. To be accepted for this class, you must be invited for an interview and then be selected by a participating judge for work in his or her chambers. Students cannot volunteer to work in a Second Circuit judge's chambers and then apply for the course. Students may not take a clinic or another externship and this course simultaneously. See the Externship webpage for more information.
School Year & Semester

Fall 2021
Location

OC No Room
Schedule

Class meets on

6:00 pm - 8:00 pm
Points

1
Method of Evaluation

Other
J.D Writing Credit?

Minor (automatic)
Learning Outcomes
Primary

At the end of the course, students will have acquired understanding of and/or facility in judicial, legislative and/or administrative processes
Students to acquire understanding of and/or facility in various lawyering skills, e.g., oral advocacy, legal writing and drafting, legal research, negotiation, mediation, working collaboratively, client communication, and case theory and planning
Secondary

At the end of the course, students will have acquired understanding of and/or facility in ethical and professional issues
Course Limitations
Instructor Pre-requisites

None
Instructor Co-Requisites

None
Recommended Courses

None
Other Limitations

2L and 3L students only
Other Sections of Ex. Federal Appellate Court
School Year & Semester
Spring 2022
School Year & Semester
Fall 2021
Instructors

School Year & Semester
Spring 2022
Back to course search