The Stone Circle Luncheon Returns for a 48th Celebration of Alumni
The Stone Circle Luncheon Returns for a 48th Celebration of Alumni
Columbia Law School alumni who graduated 50 or more years ago gathered in person once again on October 6.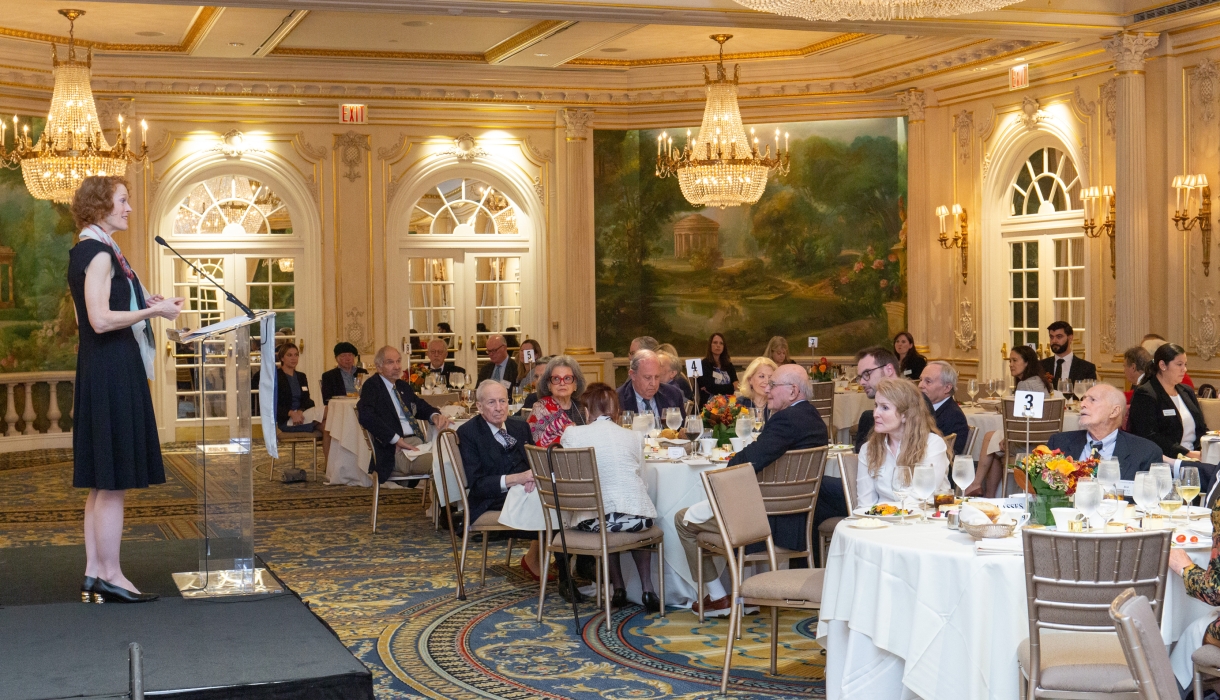 Alumni from classes spanning two decades gathered at the J.W. Marriott Essex House New York on October 6 to resume the annual in-person gathering of alumni who graduated 50 years or longer ago.
Gillian Lester, Dean and Lucy G. Moses Professor of Law, welcomed the group's newest members, from the Class of 1972, to the Stone Circle. Lev Menand, associate professor of law, gave keynote remarks on the post-pandemic challenges facing the Federal Reserve.
The Stone Circle Luncheon began as an informal gathering of alumni who attended Columbia Law School during the deanship of Harlan Fiske Stone (1911–1924), a Columbia Law graduate (1898) was later chief justice of the U.S. Supreme Court. The luncheon became an annual event in 1974.
"I'm proud that we continue this tradition," Dean Lester said in her remarks. "This group of alumni have lived such distinguished and storied lives . . . and they trace their path back to Columbia Law School."
See photos from the event: