In Memoriam: Morton L. Janklow '53, Preeminent Literary Agent
In Memoriam: Morton L. Janklow '53, Preeminent Literary Agent
The Medal for Excellence winner and member of the Dean's Council dies at 91.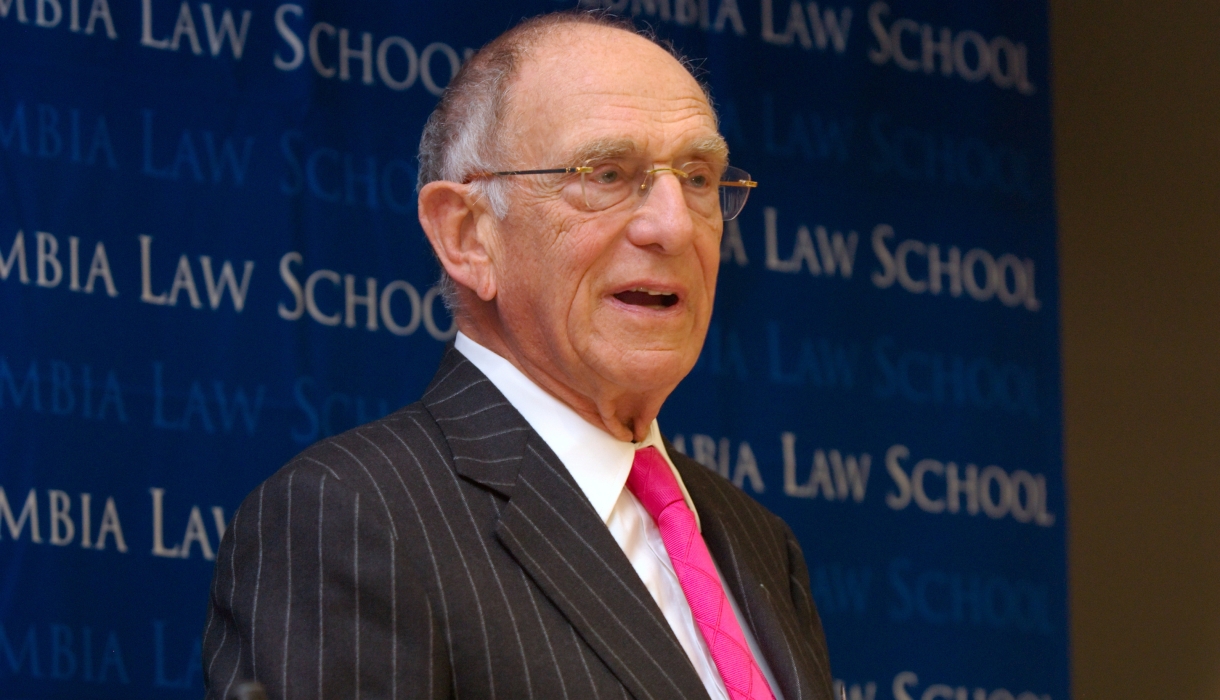 Morton L. Janklow '53, a gregarious and formidable corporate lawyer who became one of the world's most powerful literary agents, and who received Columbia Law School's prestigious Medal for Excellence in 2013, died on May 25, 2022, at his home in Water Mill, New York. He was 91.
In the early 1970s, Janklow shook up the New York publishing world and ushered in the era of blockbuster books by negotiating record-setting advances, including $1.4 million for the paperback rights to William Safire's first novel, Full Disclosure, and $3.2 million for Judith Krantz's Princess Daisy. In 1977, he established Morton L. Janklow Associates (a separate entity from his law firm, Janklow & Traum), which specialized in representing popular authors such as Sidney Sheldon, Danielle Steel, and Barbara Taylor Bradford. In 1988, he joined forces with the highbrow agent Lynn Nesbit—whose clients included Toni Morrison, Robert A. Caro, Nora Ephron, and Tom Wolfe—and formed Janklow & Nesbit Associates. Today, the agency represents hundreds of authors.
Janklow redefined the role of the book agent in his own image. "I never regarded myself as a mediator between publisher and author," he once told The New York Times. "I approached it like a lawyer, like an advocate. I carried somebody's flag into combat."
A loyal and generous alumnus of Columbia Law School, Janklow made two major gifts during his lifetime. In 1982, he donated $1 million to establish the Morton L. Janklow Program for Advocacy in the Arts, and in 1992, he endowed the Morton L. Janklow Professorship in Literary and Artistic Property Law, held since its inception by Professor Jane C. Ginsburg. For many years, he lectured on intellectual property at the Law School and served on the advisory board of the Kernochan Center for Law, Media and the Arts, whose namesake, John M. Kernochan '48, was one of Janklow's professors. Janklow was also a member of the Columbia Law School Dean's Council. 
"Mort was a dear friend to all of us at Columbia Law School," said Gillian Lester, Dean and Lucy G. Moses Professor of Law. "He was also a generous adviser to me, offering incisive counsel from the beginning of my deanship."
Janklow was the quintessential Manhattan mover and shaker. He famously negotiated deals from a prime table in the Grill Room of the Four Seasons restaurant, which was said to be the birthplace of the "power lunch." He had a full-time assistant to coordinate his social life and cultivated connections by attending parties almost every night of the week. "New York is like a huge village," Judith Krantz told New York magazine in 1987. "And Mort is right in the middle of it. He's like the village chieftain. There isn't anybody he doesn't know." Janklow wholeheartedly agreed. "I've been at the center of the city for a long time, and I've met most of the important people," he said.
Ginsburg fondly recalled seeing Janklow in action many times during their warm 30-year association. "One of the pleasures of holding the Morton L Janklow Chair in Literary and Artistic Property Law was the usually-annual lunch with Mort, often at a power eatery in Midtown where everyone knew Mort and nodded respectful greetings," said Ginsburg. "I learned a lot about book publishing during those lunches, and about Mort's views on the future of copyright. I once asked him if he was concerned about the prospects for authors given the challenges of what then was called the 'information superhighway.'  Mort briskly rejoined, confidence unflummoxed: 'They have the highway, but I've got the cars.'"
Morton Lloyd Janklow grew up in Queens, New York, the son of a lawyer. He graduated at 16 from Far Rockaway High School, where he was captain of the tennis team and editor in chief of the school newspaper and the yearbook. As an undergraduate at Syracuse University, he supported himself by playing cards for money, which he said honed his negotiating skills. He enrolled at Columbia Law School, where he excelled and also appreciated that his fellow law students were, in his words, "enormously accomplished." 
In 1960, he joined the law firm of Spear and Hill and married Linda LeRoy, the daughter of film director and Wizard of Oz producer Mervyn LeRoy and the granddaughter of Warner Bros. co-founder Harry Warner. While practicing law, Janklow also formed a corporation called Trans-Video and bought a cable television franchise in San Diego, which he sold in the mid 1960s to Cox Broadcasting at a significant profit. He called the windfall his "f--- you money," and in 1967, he and another Spear partner, Jerome Traum, opened their own firm, Janklow & Traum. "He's like Superman arriving on Earth from Krypton," Traum told New York magazine in 1987, two years before he left their partnership to become an investment banker.
Like his wife's father and grandfather, Janklow was a showman. "One of Mort's greatest discoveries is that by handling things that are only big and important, everything you do becomes big and important," said his friend Michael Korda, the former editor in chief of Simon & Schuster, in the same New York article. But the bottom line was Janklow's ability to get top dollar for his authors. As Fran Lebowitz once said, "If anybody can convince a publisher you're worth more than you are, it's Mort." 
In addition to his wife, Janklow is survived by his children, Angela and Luke, six grandchildren, and sister, Alice Drucker.